Welcome
To Royal Sundarban Tourism
SUNDARBAN TRIP From Rs. 2799/-
Budget Family Sundarban Tour
Best Family Sundarban Tourism
WB Govt Officially Registered
Best Budget Family Sundarban Tour. The Royal Sundarban Family Tour Package Consists Of Round-Trip Transportation By Vehicle From Kolkata To Gothkhali, Lodging At Our Resort (Both AC And Non-AC Rooms Are Available), All Meals, And The Entire Tour. We operate sundarban tour from kolkata.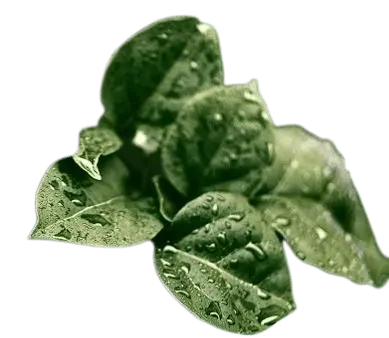 SUNDARBAN TOUR STARTING FROM RS 2799/-​
As summer draws to a close, everyone is looking forward to unwinding and taking it easy for the next few weeks. You can have a wonderful time on holiday in India at any one of the several locations that are available to you there. On the other hand, this time around we have an incredible new location for you to check out. You have probably heard of the Sundarbans, which are located in West Bengal.
This location is somewhat underestimated in comparison to other possible vacation spots in India. If you go to the Sundarbans, however, and book your trip through Sundarban Tour Booking, you will feel something that you have never felt before.
WHAT IT OFFERS IS RESOLUTIONS TO BOTH THE MIND AND THE EYE
We are all aware that one of the major problems that the world is currently dealing with is the deforestation of its natural forests. The Amazon, which was once thought to be the centre of the world's oxygen supply, is now nearly oxygen-free.
The highest authorities are concerned about restoring what has already been lost or preventing further destruction of what has been lost. In contrast to the current state of the globe, we are going to introduce you to a brand new world that is rich in natural beauty and features a wide variety of plants and animals.
During your time off, we are going to make plans for you to visit the Sundarbans.
Let's begin:
Prepare your suitcases with mostly summer and jungle safari outfits to ensure that you are prepared for your trip to the Sundarbans. You should definitely bring some cold clothes with you, such as a shawl or maybe a jumper and some track trousers. Bring along some sturdy athletic shoes and boots. Furthermore, bring along some mosquito replants as well as any necessary medications.
You are about to go on a journey through the jungle.
The Daring Proposal: Imagine for a moment that you and your loved ones are adventuring through the Sundarbans in search of new species and learning about the region's rich natural history. Certainly, it is going to turn out to be an exciting journey during which there will be many things to find out and be impressed by.
Surprising yourself!
The Journey: If you want to see the Sundarbans, you'll have to start in Kolkata. Traveling to the Sundarbans on a tour departing from Kolkata is both the most enjoyable and practical way to make the journey. Hence, you should book a flight to Kolkata and begin your journey from the "city of joy."
Your family is going to have a great time on the trip.
Make Sure You Have a Safe Trip to the Sundarbans Our top priority is making sure that you have a safe trip to the Sundarbans. As a result, we strongly advise you to get in touch with Sundarban Tours and Travels as soon as possible, even before you set out on your trip.
These gentlemen will show you the way to Sundarban in an orderly fashion, assist you in finding a suitable hotel room, and ensure that you have a fantastic vacation. Your vacation to the Sundarbans during your Vacation has come to an end; I hope you have enjoyed it and have cherished the whole thing.
Show more +
THE MOST PREMIUM FAMILY SUNDARBAN TOURISM PACKAGE​
4 Clicks To Get All Sundarban Tour Package Details
First Step

Second Step

Final Step
Are You Looking For Budget all Included Sundarban Tour?
Please Select Us know What Package You Are Looking for
Contact Details
Whatsapp / Alternate number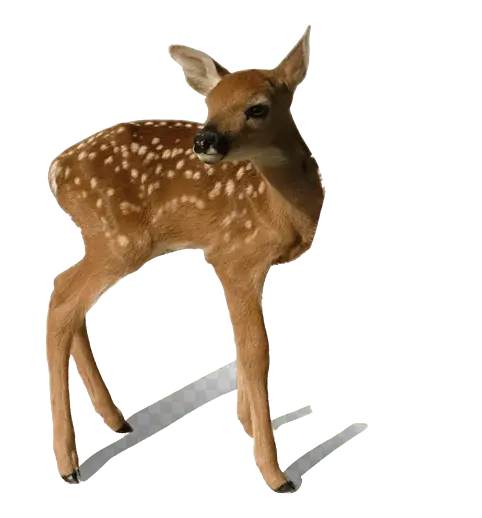 Places to Visit In Sundarban Tour
The Tour Operator Selected The Most Gorgeous Locations In Sundarban.
The Sundarban is spread across a huge area, not all of which can be reached by road. After extensive research by knowledgeable tour guides and Sundarban tour operators, three distinct Sundarban locations were found to be the best and most beautiful. Check Out The Places Mentioned Below:
Tower of Sajnekhali Watch:
One of the park's most well-known watchtowers is the Sajnekhali Guard Tower. Its allure is due to its close proximity to a number of resorts in the Sunderban area. Also, this is where the Forest Department's headquarters are. Tourists can only ask for permission to enter the national park from this location. The Watch Tower can accommodate twenty people at once.
The main attractions in this region are the Bono Bini Temple, the Mangrove Interpretation Center, and the tourist lodge of the Bengal Tourism Department. Exploring the wilderness is enjoyable and easy with this lookout tower. Pelican, Kingfisher, Plover, Lap Wing, White Bellied Sea Eagle, Whimprel, Curfew, and Sandpipers are just a few of the avifauna species that put on a fantastic show, especially for bird enthusiasts.
Watchtower at Sudhanyakhali:
The Sudhanyakhali Lookout Tower is the best place from which a wildlife enthusiast can see a tiger. The Watch Tower can accommodate 25 people at once. A pond with pleasant water is located behind the watch tower. Wild animals used to visit this location to drink water. A wide expanse of grassland beyond the pond provides a refreshing view of the wilderness. Along with tigers, other animals that might be seen include axe deer, wild boars, and crocodiles.
Watchtower Do Ban Ki:
A canopy path is provided by this watchtower so that visitors can view the fascinating wildlife and flora. This nearly 500-meter-long, 20-foot-high canopy walk has an elevation of above sea level. In addition to tigers, tourists may also see Chital Deer and Bahmini Kites.
Tower of Netidhopani Watch:
There is a connection between this watchtower and the well-known tale of Lakhindari and Behula. Legend has it that King Pratap Aditya constructed a road on the far right of the forests in order to save the coastline. The Tower, which has the capacity to house 20 people at once, Also Encompasses A Nearby Sweet Water Lake.
Crocodile Project in Bhagatpur:
These are the largest estuary crocodiles' home waters. It is a well-liked tourist destination in the Sunderban because of its renowned hatchery and refuge.
Piyali:
There may be a small village or settlement along the road leading to Sunderban National Park. It's a really lovely place that acts as the entrance to Sunderban.
Isle of Halliday:
These Islands Are Found On The Southern Boundary Of The Sunderban Tiger Reserve. Halliday Nature Sanctuary is also located in the area. The Sanctuary has the honour of acting as the last remaining refuge for the threatened barking deer. The nearby Lothian Island Wildlife Sanctuary is nothing short of a utopia for those who enjoy viewing exotic birds.
Kanak:
The sandy beaches and crystal-clear waters of Kanak are among the best places for Olive Ridley Turtles to sunbathe. Many mythologies are based on the Kanak Turtles. From the mouth of the sea to the Sunderban National Park, a distance of about 100 kilometres, they are supposed to travel upright.
Show more +
We Have 500+ Positive Customer Reviews.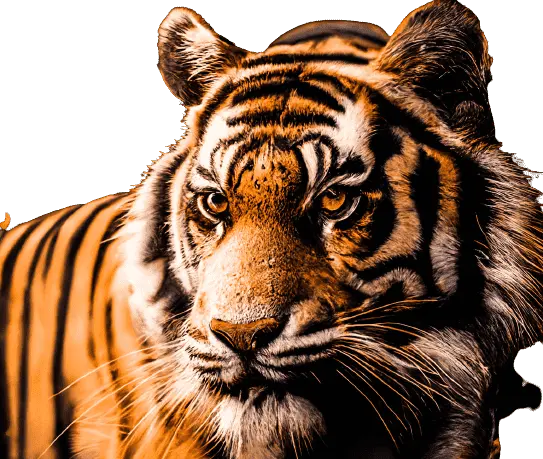 All Include Family Sundarban Tour Package​
"Royal Sundarban Tourism" in Sundarban is the most effective way to explore the mighty mangrove forest in Bangladesh. Around 30,000 plant species and almost 2 million animal species have made their home in the Sundarban Mangrove Forest, including in its saltwater habitats and canopy towers. We offer the Sundarban Tour Package (wbtdc) to our customers.
Have a look at the best luxury packages that the Sundarbans have to offer; these will give you the most value for the service that you are willing to pay for. Thus, let's go on a "tour de sundarban" at the best possible rate for a sundarban tour package.
Our Sundarban Hotel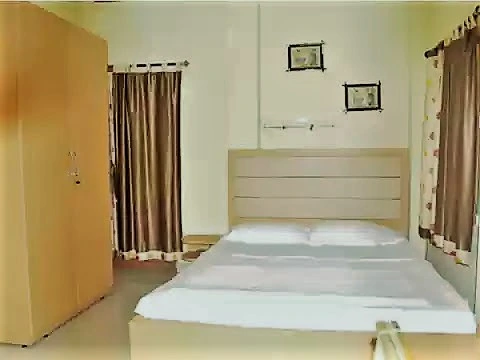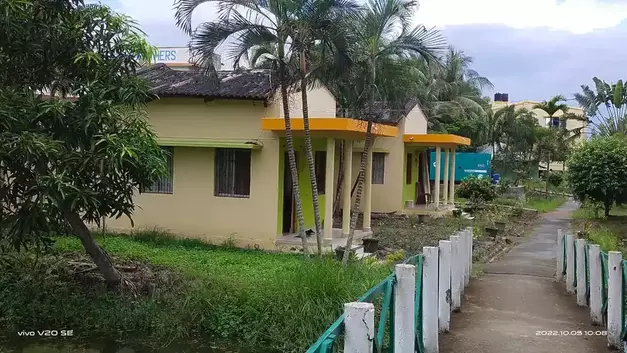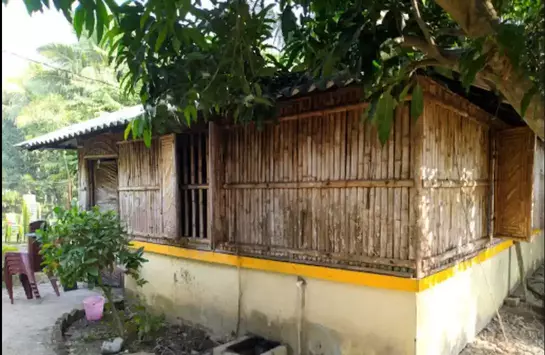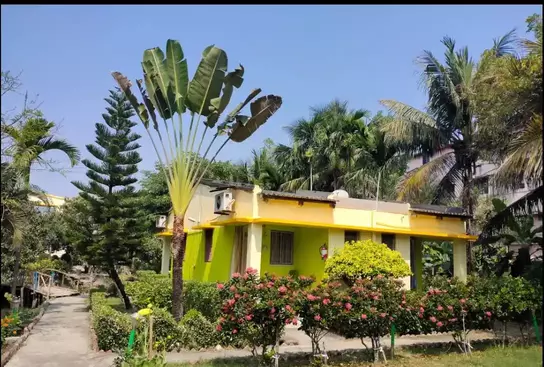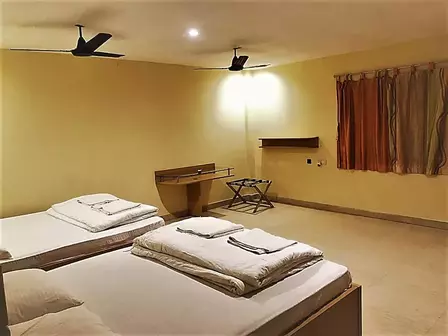 Best Sundarban Hotel Accommodations
Find the BEST hotel deals in Sundarban, India. Best Price Promise + 24 Hours A Day… best choices. Ordered by lowest price… Sundarban, After reviewing thousands of client reviews, make your hotel reservation in Sunderbans. Get the best sundarban eco tour.
Our Sundarban Tour video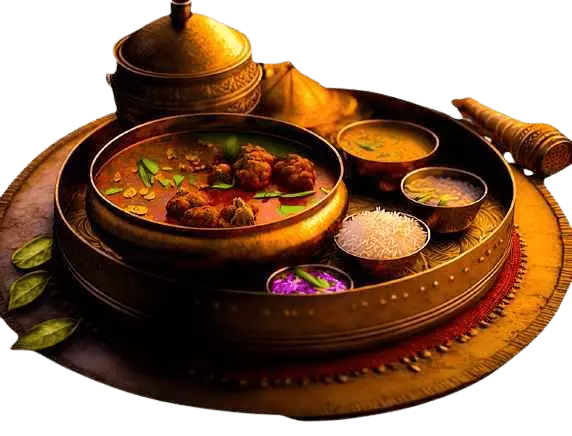 Our Food Menu
This Is a combination of all 3 days food menu.
Sundarban Tourism Adventurous list
Boating Safari
One of the best activities in Sundarban is a boat safari. This boat safari is a must-do for visitors visiting Sundarban. The fun of Sundarban will be severely diminished if you do not take this. It would be a shame to miss out on all that this boat safari has to offer. It's a terrific way to unwind, see the Sundarban with your own eyes, and take home some stunning images. Also sundarban tour by cruise from kolkata.

Wildlife Observation
The act of watching birds is both fascinating and magnificent. We don't often get such a wonderful chance to get to know and interact with the birds. Let's jump in now while we're on the same page. It's once in a lifetime, and you won't regret it. You'll have a fantastic time here seeing many species of birds. The best sundarban day tour.

Recreational Hike in the Wild
The act of walking through natural environments has a remarkably sedative effect on the mind and body. This chance may not always present itself in urban areas. This is the kind of thing that only comes around once in a lifetime. You can experience the outdoors' positive emotions firsthand. It's easy to get in the spirit of things and take pleasure in the breathtaking hike through the woods. Positive emotions and calm prevail.

Dancing of the People
It's incredible to be in a place with its own distinctive dance. It would be silly to go to that country and not try out the local dance. Sundarban is a must-visit if only to witness the local dance style. While you spend time with them, you'll experience the region as it truly is while also having a great time. This is the kind of stuff that sticks with you. Take pleasure in the shows to the fullest.

Drama Series Banabibi
The Banbibi are the forest's goddesses. Hence, she plays the most pivotal role. They pray to banabibi before venturing into the forest. They have faith that she will keep them safe from anything that might happen to them in the woods. As a result, the dramatisation of her life is fascinating as well. You may record the action on camera and share the footage with your friends and family afterwards.
Show more +

sundarban tour package price
Tours with or without air conditioning, deluxe cottages with air conditioning, delectable meals, knowledgeable tour guides, and private automobiles. 12 Regular Places, Folk Dancing, Vehicle, and Boat Sanitization, Room Sanitization, Packages with AC and Packages without AC We are Kolkata's most reputable and experienced sundarban tour company.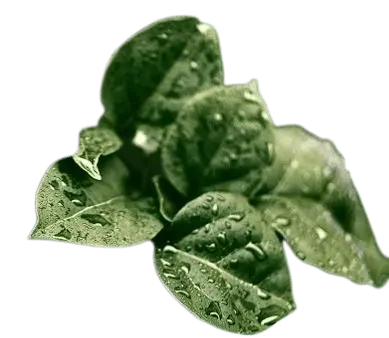 Sundarban Tour Facilities
সব সুবিধা একসাথে ​
"Royal Sundarban Tourism" At Sundarban Is The Best Way To Experience The Mighty Mangrove Forest. Over 30,000 Plant Species And Some 2 Million Animal Species Call The Sundarban Mangrove Forest And It's Saltwater Habitats And Canopy Tower Home. Check Out The Best Sundarban Luxury Packages Which Will Get You The Best Value For The Service You Would Like To Pay For. So Let's "tour de sundarban" With the best sundarban tour package rate.
Verify if your trip package includes a stay at a five-star hotel.
Tour packages to Sundarban are typically operated from Kolkata. Before reserving a trip from Kolkata to Sundarban, make sure to research the necessary transit time. You'll need to determine both the route and your personal threshold for crossing it.
Your travel package must include accommodations in the Sundarban region, whether you're flying in from another state or driving in from West Bengal. The finest choice would be a high-end resort with all the conveniences of a major city. Before you commit to a Sundarban package, it's a good idea to see what hotel you'll be staying at.
Examine the schedules
Let's say you've committed to a three-day, two-night excursion. Here's a list of possible routes you might use to plot out your vacation. See if you will get to visit any of the area's well-known landmarks during your trip.
You will also be able to visit sanctuaries for various animals and plants, such as tiger, crocodile, turtle, and bird reserves. Here, you should ask your tour guide if they plan on taking you to all of the Mangrove Forest's highlights.
Verify the Sundarbans cruise itinerary.
Verify the availability of healthy snacks
It's impossible to have fun on an adventurous vacation without high-quality meals at each meal. Thus, if you're thinking about booking a trip with a Sundarban package offer, you should ask your travel agent ahead of time whether or not he can guarantee that you and your family will have access to nutritious meals during your trip.
Because a stomachache can lead you into problems in the woods, it's preferable to consume freshly cooked foods made with fresh kitchen components.
Be sure to have a look at the conveniences.
In spite of being on a safari to see exotic animals, city slickers must stick to their same routines. Find out from your travel agent if amenities like free Wi-Fi, a hot breakfast, a wake-up call, a clean, comfortable accommodation, a pool filled with soft water, a supply of mineral water to drink, etc. will be provided.

Most resorts in this part of Sundarban provide guests with local water for drinking, bathing, and other non-industrial uses. Sundarban Tiger Roar Resort is one of the few five-star hotels in the world that provide visitors with free, unrestricted soft water for use in the resort's water purification system.
Obtaining a local guide is possible.
Having a native guide's expertise and guidance is crucial on a Sundarban excursion. When booking your vacation to the Sundarbans, make sure to ask your travel agent if they have arrangements with a local tour operator.
Having some background in the area will allow you to see more of the true vibrancy and colour of the area. Taking in the protected forest from atop one of the many watchtowers is not the only goal of a well-planned visit to the Sundarbans. It also involves learning about the local religions, mythologies, deities, folk melodies, and arts and crafts.
Visit the Sundarbans
Let's say you want to plan a trip from Kolkata to Sundarban so you can see the forest up close. In such scenario, you can't pass up the opportunity to learn from the locals who have firsthand knowledge of the Mangrove Forest by not exploring its surrounding community.
Village visits are a highlight of some of the most unique Sundarban Tours. In this section, you will find fisherman who have actually encountered the tiger or other strange woodland animals. You'll get perspective on the daily challenges and threats that some communities face just to stay alive.
Spend money on keepsakes
One of the highlights of a trip to the Sundarbans is the opportunity to pick up some unique mementos. Honey and organic brown rice are both available for purchase here.
Authentic regional wares can be purchased at a steal. If you need assistance locating a useful facility, your guide should be able to assist you.
See what other tours cost before you commit.
It's no secret that the Sundarbans have become a hotspot for ecotourists and animal lovers from all over the world. Sundarban vacation packages abound for a few obvious reasons. Make sure you do your research on prices and included amenities of various packages before committing to a vacation.
Finally, to sum up:
Never choose cheapness over efficiency. Don't forget to check all the elements listed below while comparing Sundarban Tour packages in order to evaluate the quality and safety of the tour prior to booking and availing.
Show more +
THE MOST BUDGET-FRIENDLY SUNDARNBAN TOUR EXPERIENCES.
All the facilities are invluded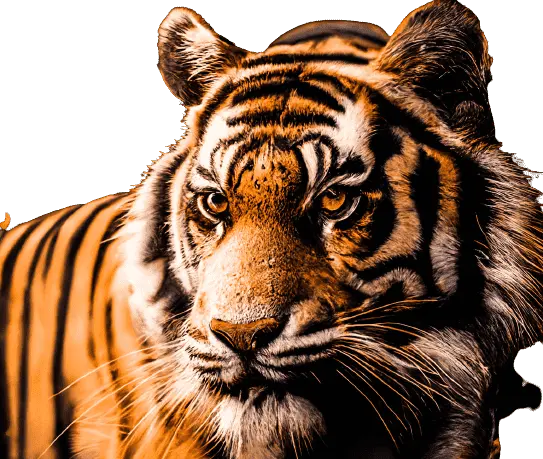 জঙ্গলে কার্পণ্য করলে কিন্তু বিপদ ​
Buy Sundarban Tour Online
Air conditioning/no air conditioning, deluxe cottage with air conditioning, delicious menu, knowledgeable tour guide, and private transportation. Includes 12 Regular Shows, Folk Dancing, a Vehicle, a Boat, Room Cleaning, Air Conditioning, and No Air Conditioning. We at Sundarban Tours & Travels pride ourselves on being the best in the industry.
TO RESERVE YOUR SUNDARBAN TOUR PACKAGE, CONTACT ROYAL SUNDARBAN TOURSIM TODAY.
Do you enjoy visiting different places? We seek solace and relief from the stresses of daily life and the office by temporarily withdrawing from them. Sundarban tour packages can be reserved by contacting Explore Sundarban if an exciting and adventurous vacation is what you seek.
The term "Sundarban" refers to a magnificent forest filled with sundari trees, often known as a mangrove forest. The Sundarban is a delta formed by the confluence of the Ganges, the Brahmaputra, and the Hooghly rivers. It's the biggest delta in the world because of the tides. Therefore, a trip there sounds like a lot of fun.
Thanks to our esteemed visitors, we have earned a 4.9 rating as a travel provider.
Only those who truly appreciate nature should join us as we venture into the raw natural wonder that is the Sundarban forest. Our wbtdc Sundarban tour packages are designed to give you a taste of the untamed side of nature.
Sundarban travel packages are the finest value, so mark your calendars now. Both the 1 night/2 day and the 2 night/3 day Sundarban tour packages are available.
This article will discuss the benefits of taking a Sundarban Tour.
Only those who truly value the wonders of the natural world should accompany us on our expedition into the Sundarban forest. Our wbtdc Sundarban tour packages are designed to give you a taste of the untamed side of nature.
The Sundarbans are home to a wide variety of wildlife, including endangered royal Bengal tigers as well as numerous other species of birds, reptiles, and animals.
Is your daily routine making you miserable? Give a different approach a shot. Sundarban is a dream destination for nature lovers, photographers, sightseers, those who want to experience breathtaking sunrises and sunsets, those who enjoy cruising, and those who want to go on wildlife safaris. As a result of booking one of our Sundarban tours, you'll be able to relax in a natural setting with plenty of open windows and exciting new adventures.
Sundarban Jungle Safaris are offered by Explore Sundarban, and they take you to Sundarban National Park, where you may breathe easy and get back to nature. Sajnekhali, the Sajnekhali Bird Sanctuary, Sudhanyakhali, and Burirdabri are just a few of the many destinations available. The sightseeing package from Explore Sundarban is ideal, and it won't break the bank.
The Sundarban is the world's largest mangrove forest, and its territory is the primary source of Royal Bengal Tigers (close to 400 of them). Tiger sightings are extremely challenging, but the Sundarban is the perfect destination for an exciting vacation. Tigers of the Royal Bengal subspecies are only one of the various animals and birds that may be seen in Sundarban.
When compared to other travel firms in Kolkata, why are we your best option?
Explore Sundarban offers exciting journeys that are sure to satisfy your need for excitement. Among the mangroves, you can take a deep breath and relax as you venture into the mysterious depths. See a stunning sunset in the Sundarban Delta. No journey is complete without enjoying a sunset peacefully. A stunning sunset awaits you in Sundarban.
We definitely make sure that your trip will be exciting, joyful & worth of money.
We looks to cover everything that could delight your needs. So, what are you waiting for? Book your Sundarban Tour Package from Kolkata right now and feel yourself close to nature. You will not come back unsatisfied as Sundarban Tour Packages provided by Royal Sundarban toursim are incredibly joyful. You will love it for sure.
A perfect holiday trip is always needed to plan superiorly in advance, so it is necessary to choose the Best Travel agency in Kolkata who can assist you with it. No need to worry about it. You can plan your trip with Royal Sundarban toursim, as we provide budget friendly Sundarban Tour Packages, that will delight yourself.
You can check and compare the prices of Sundarban tour from various travel agents in Kolkata and you can definitely find that we are providing better experience at comparatively less prices.
We are a 4.8 rated travel Concern reviewed by our honorable guest.
Let's get your first step into the perfect wildlife of Sundarbans. Less than a day away from Kolkata, Sundarban tour is one of the major tourist places in India.
So, don't wait, just plan a tour with your family & book your Sundarban Tour Packages From Kolkata by Royal Sundarban toursim now.
Show more +
Sundarban Tour FAQ
Followed rules by Sundarban tour package wbtdc
Questions and Answers (FAQ) Of Sundarban Tour. Where do we begin our tour? · Do I need to carry identity proof? Need to bring a sleeping bag and blankets? Know every detail.
Things To Carry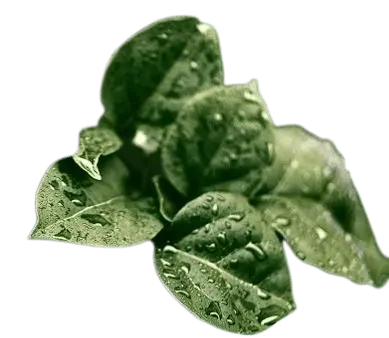 Lets Book The Sundarban tour and Travels With Us
We "Royal Sundarban Tourism" Assuring You That You Will Get The Best Value For The Services You Are Paying For, We Provide the best sundarban tour experience.
One Of The Best sundarban tour operator in Kolkata
Mr Dilip Maity is one of The Best Sundarban Tour operators. You Can directly talk to him. To get all the details about the tour.
আর দেনি না করে কল টা করেই ফেলুন আমায় ​
"আমাকে কল করুন এবং আমি ব্যক্তিগতভাবে সমস্ত বিস্তারিত ব্যাখ্যা করব"