Sundarban Tour 1 Night 2 Days
Lets Book
Sundarban Tour 1 Night 2 Days
DETAILED DAY WISE ITINERARY. (sundarban tour 1 night 2 days)
8:00 AM – 9:00 AM: Sundarban tourism. First pick-up point is from Indian Museum Main Gate Near Park Street Metro, the reporting time is 8.00 AM. and the departure time is 8.30 AM. Our second pick up point is from P.C.Chandra Garden Gate No.1, Science city – reporting time is 8:30 AM and departure time is 9.00 AM by AC vehicle. Three hours and a half drive to Godhkhali end of the road, Breakfast Tea Break on the way.Sundarban Tour 1 Night 2 Days is one of the best tour packages.
1:30 PM: Reaching Hotel, which is located just opposite to the Sundarban Tiger Reserve surrounded by the village, forests, breeze of the river , the place where you can enjoy a peaceful and pleasant weekend.
2 PM: Lunch.
4.00 P.M: A short introduction via boat to the Sundarban Bird Jungle with the lovely sunset view which is more mesmerizing after the 'sunsets' we will back to the Hotel at 6 pm
7:00 P.M: Local folk dance followed by complimentary snacks Tea / Coffee.
8 P.M: Bonfire & Music winter season only.
10 PM: Dinner and Night stay at Hotel.
sundarban tour 1 night 2 days
07.00 AM:- morning we will start Sundarban delta Safari by boat.
08.30 AM:- Start Jungle Safari guided by our Govt tourist Guide at Sajnekhali Tiger Reserve.
09.30 AM: We will start our thrilling boat Safari through various rivers, Islands & small Creeks covering Pirkhali, SarakKhali, Gazikhali, Deul Varani, Banbib Varani. Sudhanyakhali Watch Tower In this Tiger Reserve area for our share of viewing animals like spotted deer, crocodile, wild boar, snakes, water monitor lizard, different types of birds and also Royal Bengal Tiger ( if you are lucky).
12.30 AM: Visit Do-Banki Tiger Reserve Area & Watch Tower. The 896-meter canopy walk at Do Banki gives you an opportunity to view wildlife from a netted enclosure.
01.30 PM: A Visit to Panchamukhni 5 River junction & Jharkhali Tiger Reserve Area & Watch Tower through Boat.
4 to 5.00 PM : Sundarban jungle tour end head back for Kolkata
8.00 to 9 PM: Reach Kolkata
We are committed to give you better and best service, therefore, we request to you please co-operate with us, during the tour and make it unforgettable moments.
sundarban tour 1 night 2 days
INCLUDES (sundarban tourism)
Transportation From Kolkata By Ac Vehicle Sharing Basis.
Accommodation Non Ac Hotel.
Mechanized well maintained Boat with beds and European Toilet.
All major meals like Breakfast, Lunch, Evening tea Snacks, Dinner bed tea, etc.
Evening Cultural Programme.
Jungle entry fees and guide charges.
Boat permits and Still Camera permissions.
Porter charges etc.
Camp Fire (Winter Season Only).
EXCLUDES
Any Hard or Aerated Drinks.
Video camera charges.
Any miscellaneous expenses incurred by the guests.
Coolie Charge.
MENU DETAILS
Day 1
Breakfast:- Sandwich, Sweet, Bisleri, Tea.
Lunch:- Basmati Rice, Murighanta Dal, Fry, Vegetable, Prawn/ Bhetki Fish, Chatni, Papad, Salad, Sweets.
Evening:- Chicken Pakora, Veg Pakora, Salad, Tea/Coffee.
Dinner:- Fried Rice, Mutton, Salad.
Day 2
Early Morning:- Bed Tea/Coffee Biscuits.
Breakfast:- Nanpuri/Puri, Chana Masala, Sweet, Tea/coffee.
Lunch:- Basmati Rice, Dal, fry, Vegetable, Rui Fish, Crabs, Chatni, Papad. Salad.
Veg Menu Also Available
THINGS TO CARRY
Specific Medicine If You Need For Cough, Cold, Stomach Upset Etc.
Must carry valid photo id proof during travels
Foreigners have to carry their original passport as an essential
Camera/binoculars to view distant animal & landscape
Light baggage that is easy to carry
Comfortable footwear
Carry sunglasses/hat cap/ suntan lotions during your sundarban trip
Preferably Carry Cash As Possibility Of Accessing Atm Is Remote. Only SBI Atm Is Available At Gosaba.
CHILD POLICY
1 to 5 years – free
Age group between – 5 to within 10 years – 50% charge
Above 10 years – full charge
IMPORTANT NOTE
The itinerary is subject to change/alterations as the visit to the various watchtowers depends upon weather and tide conditions. However, all watchtowers and destinations as mentioned in the itinerary will definitely be covered.
The Food menu may be changed without any prior notification.
Due to technical or other issues, we may change the Vehicle or Boat without any prior notification.
COVID -19 PRECAUTIONS
Thermal Screening test for Guest, Boat Crew, Mentor/ Manager before the tour.
We will provide Mask Hand Sanitizer for all tourists.
Daily Boat & Hotel Sanitization.More Tours: 3 Days 2 Night. 1 day Tour
Sundarban Royal Tourism At Sundarban Is The Best Way To Experience The Mighty Mangrove Forest. Over 30,000 Plant Species And Some 2 Million Animal Species Call The Sundarban Mangrove Forest And It's Saltwater Habitats And Canopy Tower Home. Check Out The Best Luxury Packages Which Will Get You The Best Value For The Service You Would Like To Pay For.
Royal Sundarban Tourism Organization Started Its Journey With Expertise In Its Field In 2005. River Travel Is The Ideal Method Of Transportation In The Sundarban Backwater. A Sundarban Tour Allows Its Travelers To Cruise Through The Backwaters, Tributaries, Accessing Remote Areas With Less Human Impact. Being Very Much Known With Each And Every Part Of The Place, Our Sundarban Experts Can Help You To Get Luxury Experiences. Here, We Organize A Premium Trip For You At An Affordable Cost, So That You Can Explore The Beauty Of Nature.
They are so caring, have great hospitality that u definitely need to visit via them.The arrangements of the trip were excellent. Vehicle provided was an AC bus & was good, Further the boat in which we visited was well maintained with sufficient space. It was clean. Quality of food was to the mark.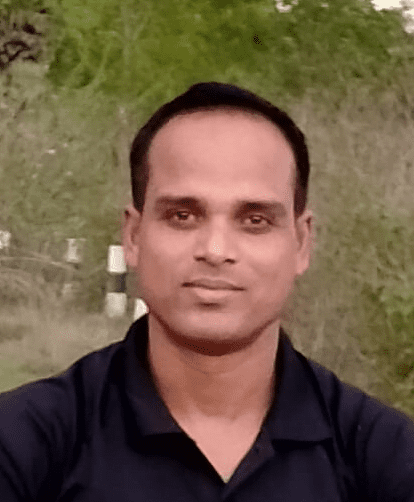 Really the tour was one of our best tour to Sundarban which was arranged by Royal Sundarban Tourism. All staffs are fully professional and friendly in nature.lodging and fooding quality was also good . Thanks to arrange such types of memorable tour.I recommend  Royal Sundarban Tourism for your next trip.
Since 2005 Royal Sundarban Tourism Is Committed On Offering Experiential, Conservation-Conscious And Community-Based Tourism Itineraries. Our Vision Is To Share The Wildlife And Wilderness Areas Of Sundarban, Ensuring They Are Protected For Future Generations Through Awareness And Active Participation. Contact Us Today For Bookings Or Any Other Inquiry.