DETAILED DAY WISE ITINERARY
Lest see how the 1 day sundarban Tour will happen.
Day 1: 1 Day Sundarban (1 Day Sundarban Tour)
5 AM: Begin in Kolkata. alternatively the tour will begin in a specific location based on the preferences of tourists staying in Kolkata, with a three-hour journey to Sundarban Godkhali. We will stop for tea on the route to Sundarban.
8:30 to 9:00 a.m.: Board the Sundarban Boat and go to the world's largest mangrove forest (narrow stream) and delta region to see crocodiles, water monitors, spotted deer, and a variety of birds. You could even get to see a Royal Bengal Tiger in its native environment if you're lucky. During this time, three watchtowers would be built: Sajnekhali, Sudhanyakhali, and Dobanki. On the boat, breakfast and lunch will be prepared and served. (1-day-sundarban-tour)
4 to 5 p.m.: Return to Kolkata from the Sundarban forest tour. (1-day-sundarban-tour)
8 to 9 PM: Reach Kolkata
We are devoted to providing you with the best possible service, therefore we ask that you kindly cooperate with us during the trip and help us make it an amazing experience.
INCLUDES
(1-day-sundarban-tour)
Transportation From Kolkata By Ac Car.
Mechanized well maintained Boat with beds and European Toilet.
All major meals like Breakfast, Lunch, Evening tea Snacks.
Jungle entry fees and guide charges.
Boat permits and Still Camera permissions.
Porter charges etc.
EXCLUDES
(1-day-sundarban-tour)
Any Hard or Aerated Drinks.
Video camera charges.
Any miscellaneous expenses incurred by the guests.
Coolie Charge.
MENU DETAILS
(1-day-sundarban-tour)
Morning:- Tea/Coffee Biscuits.
Breakfast:- Puri, Chana Masala, Sweet, Tea/coffee.
Lunch consists of Basmati rice, Murighanta Dal, local Vegetables, Prawns, delicious Bhetki Fish, Chatni, Papad, and yammy Sweet.
Evening:- Tea/ Coffee Biscuits
Veg Menu Also Available
THINGS TO CARRY
(For sundarban tour)
Specific Medicine If You Need For Cough, Cold, Stomach Upset Etc.
Must carry valid photo id proof during travels
Foreigners have to carry their original passport as an essential
Camera/binoculars to view distant animal & landscape
Light baggage that is easy to carry
Comfortable footwear
Carry sunglasses/hat cap/ suntan lotions during your sundarban trip
Preferably Carry Cash As Possibility Of Accessing Atm Is Remote. Only SBI Atm Is Available At Gosaba.
CHILD POLICY
(1-day-sundarban-tour)
1 to 5 years – free
Age group between – 5 to within 10 years – 50% charge
Above 10 years – full charge
IMPORTANT NOTE (1-day-sundarban-tour)
The itinerary is subject to change/alterations as the visit to the various watchtowers depends upon weather and tide conditions. However, all watchtowers and destinations as mentioned in the itinerary will definitely be covered.
The Food menu may be changed without any prior notification.
Due to technical or other issues, we may change the Vehicle or Boat without any prior notification. (1-day-sundarban-tour)
COVID -19 PRECAUTIONS
Thermal Screening test for Guest, Boat Crew, Mentor/ Manager before the tour.
We will provide Mask Hand Sanitizer for all tourists.
Daily Boat & Hotel Sanitization.
AC/Non AC Tour, AC Deluxe Cottage, Delicious Menu, Experienced Tour Guide, Personal Car. 12 Regular Spots, Folk Dance, Car, Boat, Room Sanitization, AC & Non AC Package. Want to Track & See Wild Tigers? Book a Tiger Friendly Safari. Safaris can be booked through your lodge or tour operators. In Service Since 1998. Great Experience. Personalised Service. Royal Sundarban Tourism .(1-day-sundarban-tour)
There are many Sundarban tour operators that offer different types of package tours to the Sundarbans National Park in West Bengal. Most are predefined group tours with fixed itineraries and can either be day tours, overnight, or multiple nights with set accommodations included.
However ROYAL SUNDARBAN TOURISM IS The best, You will be picked up from Kolkata and dropped back there and can either stay aboard a boat or on land. Hotels and resorts also provide their guests with tour packages. The best package you will get at Royal Sundarban Tourism.
AC/Non AC Tour, AC Deluxe Cottage, Delicious Menu, Experienced Tour Guide, Personal Car. 12 Regular Spots, Folk Dance, Car, Boat, Room Sanitization, AC & Non AC Package. (1-day-sundarban-tour).affordable sundarban tour.
.

1-day-sundarban-tour.

1-day-sundarban-tour.

1-day-sundarban-tour.

1-day-sundarban-tour .

1-day-sundarban-tour.

1-day-sundarban-tour.

1-day-sundarban-tour.1-day-sundarban-tour.1-day-sundarban-tour.1-day-sundarban-tour.1-day-sundarban-tour
In 2005, the Royal Sundarban Tourism Organization began its journey with experience in its field. In the Sundarban Backwater, river travel is the best mode of transportation. Travelers on a Sundarban tour can cruise through the backwaters and tributaries, gaining access to remote areas with minimal human impact. Our Sundarban experts can assist you in obtaining luxury experiences due to their extensive knowledge of the area. Here, we've put together a premium trip for you at a reasonable price so that you may enjoy the wonders of nature.
They are so kind and provide such excellent hospitality that you should certainly travel via them. The trip's arrangements were great. The vehicle supplied was an air-conditioned bus, which was comfortable, and the boat we boarded was well-maintained and spacious. It was spotless. Quality of food was to the mark.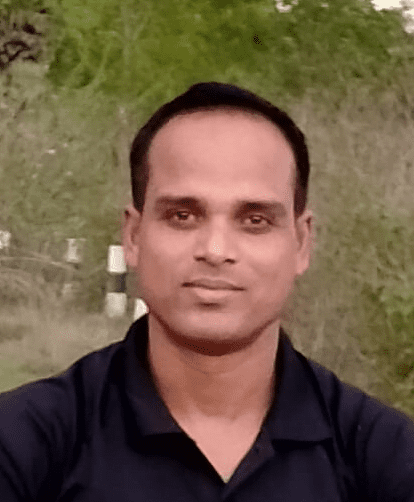 Really the tour was one of our best tours to Sundarban which was arranged by Royal Sundarban Tourism. All staffs are extremely professional and very friendly in nature. lodging and food quality was also good. Thanks to arranging such types of memorable tours. I highly recommend Royal Sundarban Tourism for your upcoming trip.
Since 2005, Royal Sundarban Tourism has been dedicated to providing unique, environmentally conscious, and community-based tourism experiences. Our Mission Is To Share Sundarban's Wildlife And Wilderness Areas, Ensuring Their Protection For Future Generations Through Education And Active Participation. Please contact us right away if you have any questions or would want to make a reservation.