Introduction
Best Hotels in Sundarbans: The Sundarbans, a UNESCO World Heritage Site and a treasure trove of natural wonders, offers visitors a unique opportunity to immerse themselves in the beauty of the mangrove forest. As you plan your visit to this enchanting destination, finding the right accommodation becomes essential. In this blog post, we will explore some of the best hotels in the Sundarbans region, combining comfort, hospitality, and proximity to the captivating natural landscape.
Sunderban Tiger Roar Resort
Nestled amidst the picturesque settings of the Sundarbans, Sunderban Tiger Roar Resort offers a delightful blend of luxury and wilderness. The resort provides well-appointed cottages and spacious rooms with modern amenities, ensuring a comfortable stay for guests. The staff members are known for their warm hospitality and personalized service, making your experience memorable. The resort also offers guided wildlife tours and boat safaris, allowing you to explore the diverse flora and fauna of the Sundarbans.
Sundar Chital Tourist Lodge
Located near the Sundarbans Tiger Reserve, Sundar Chital Tourist Lodge is an ideal choice for nature enthusiasts and wildlife lovers. The lodge offers comfortable rooms and cottages with breathtaking views of the surrounding mangrove forests. The lodge's knowledgeable guides organize various activities, including nature walks, birdwatching tours, and village visits, giving you a deeper understanding of the region's rich biodiversity and local culture. The lodge's commitment to sustainable tourism practices adds to its appeal.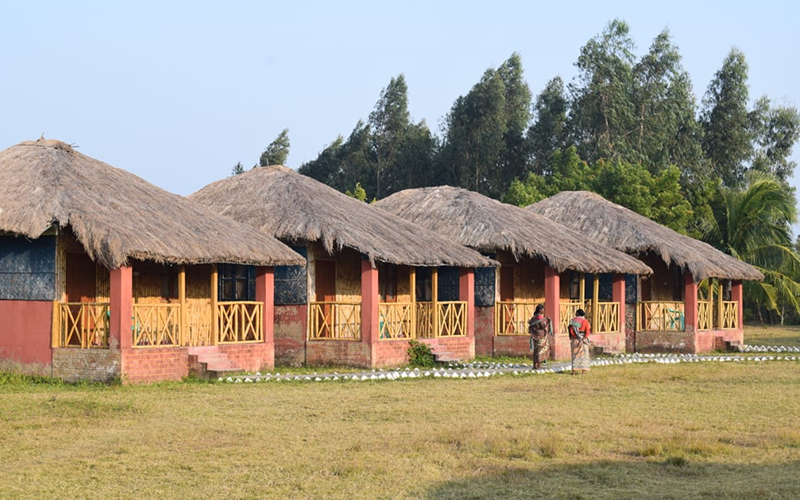 Sajnekhali Tourist Lodge
Situated near the Sajnekhali Bird Sanctuary, Sajnekhali Tourist Lodge provides a serene and idyllic setting for your stay in the Sundarbans. The lodge offers well-furnished rooms and cottages equipped with modern amenities, ensuring a comfortable and relaxing experience. The lodge's proximity to the bird sanctuary allows guests to witness a multitude of avian species in their natural habitat. The lodge also organizes boat trips and jungle excursions, providing ample opportunities for wildlife sightings and exploring the mangrove ecosystem.
Sundarbans Jungle Camp
For those seeking a unique and immersive experience in the heart of the Sundarbans, Sundarbans Jungle Camp is an excellent choice. This eco-friendly camp offers spacious tents with comfortable beds, attached bathrooms, and basic amenities. Surrounded by lush greenery, the camp allows guests to connect with nature while enjoying the comforts of a well-designed accommodation. The camp organizes various activities, including village walks, boat cruises, and cultural performances, offering a glimpse into the local way of life.
Banani Resort
Located in the scenic village of Dayapur, Banani Resort is a serene retreat amidst the mangrove forests of the Sundarbans. The resort features elegantly designed cottages and rooms that blend harmoniously with the natural surroundings. The resort's warm hospitality, delectable cuisine, and well-trained staff ensure a memorable stay. Guests can partake in guided nature walks, boat safaris, and cultural programs, allowing them to truly experience the essence of the Sundarbans.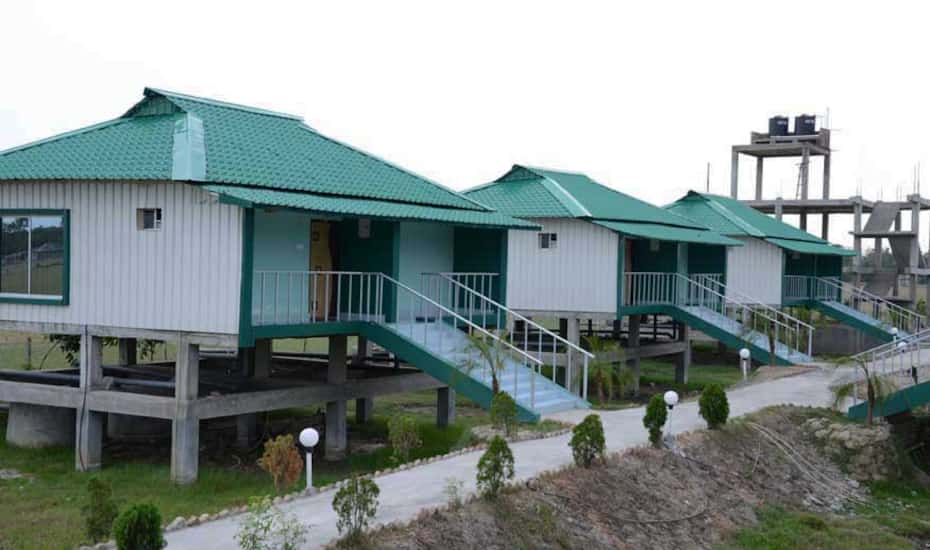 Royal Sundarban Wild Resort
Royal Sundarban Wild Resort offers a luxurious and comfortable stay in the lap of nature. The resort features well-appointed rooms and cottages with modern amenities, along with a host of recreational facilities like a swimming pool, spa, and multi-cuisine restaurant. The resort's proximity to the Sundarbans National Park allows guests to embark on thrilling jungle safaris, spotting wildlife such as Bengal tigers, spotted deer, and various bird species. The resort's tranquil ambiance and excellent service make it an ideal choice for a rejuvenating getaway.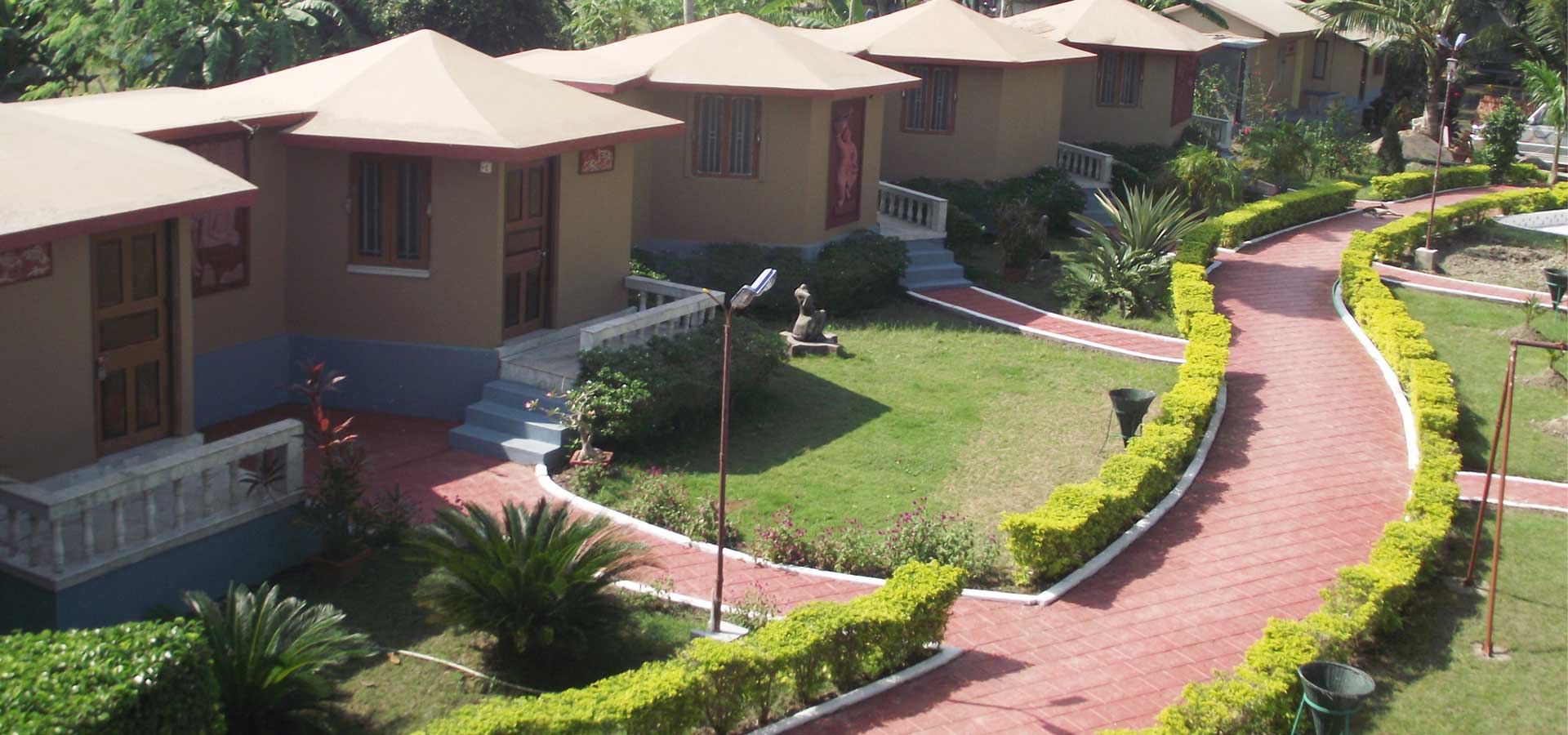 Hotel Sonar Bangla
Located in the town of Basanti, Hotel Sonar Bangla offers a convenient base for exploring the Sundarbans. The hotel provides comfortable rooms with essential amenities, ensuring a pleasant stay. The hotel's restaurant serves delicious local cuisine, allowing guests to savor the flavors of the region. The hotel staff can assist in organizing boat trips, village visits, and cultural performances, enhancing your overall experience in the Sundarbans.
Hotel Royal Sundarban tourism
Royal Sundarban Tourism: Unveil the Enchanting Sundarbans
Welcome to Royal Sundarban Tourism, the epitome of luxury and adventure nestled amidst the mesmerizing Sundarbans. Located in the heart of this natural wonder, our hotel offers an unparalleled experience for those seeking to explore the mystical beauty of the Sundarbans.
As you step into our elegant establishment, you will be greeted by a warm and hospitable staff dedicated to providing you with exceptional service throughout your stay. Our well-appointed rooms are designed to offer comfort and tranquility, ensuring a restful night's sleep after an exhilarating day of exploration.
At Royal Sundarban Tourism, we specialize in crafting unforgettable Sundarban tours that immerse you in the unique biodiversity and rich cultural heritage of this UNESCO World Heritage Site. Our expert guides, well-versed in the nuances of the Sundarbans, will take you on thrilling boat rides through its labyrinthine waterways, where you will witness the majestic Royal Bengal tigers in their natural habitat.
We have Sundarban Tour Packages every day
For Booking Of Best Sundarban Package( Starting from 2799/-)
Name: Dilip MAity
Organization: Royal Sundarban Tourism
Organizations Web link: https://royalsundarbantourism.com/
Contact: +917439965413 / 8584838109
Gpay / Phone pay : 9804049535
Email: info@royalsundarbantourism.com
Address: Tiger More, Gosaba, Pakhiralay, Pakhiralay Main road, District- 24 Parganas South, West Bengal 743370 Also you can Book Sundarban Tour At Maity Tourism Powered By Argusdna,
Embark on captivating jungle treks, accompanied by experienced naturalists who will enlighten you about the various flora and fauna that call the Sundarbans home. As you meander through the dense mangrove forests, keep an eye out for elusive wildlife such as crocodiles, deer, and a myriad of bird species.
After a day filled with adventure, return to our hotel and indulge in a culinary journey at our exquisite restaurant. Our chefs will tantalize your taste buds with a delectable array of local and international delicacies, prepared using fresh, locally sourced ingredients.
To enhance your experience further, we offer various amenities, including a swimming pool, spa, and fitness center, ensuring that you can relax and rejuvenate during your stay. Additionally, our concierge service is always on hand to assist you in organizing additional activities such as village visits, birdwatching excursions, or cultural performances.
Whether you are a nature enthusiast, wildlife lover, or simply seeking a tranquil getaway, Royal Sundarban Tourism is your gateway to an unforgettable Sundarban experience. Immerse yourself in the beauty of the Sundarbans while relishing the comforts and luxury that our hotel provides. Book your stay with us today and embark on a journey you will cherish forever.
Conclusion
When visiting the Sundarbans, choosing the right accommodation can elevate your experience and provide a comfortable haven after a day of exploration. The hotels mentioned above offer a range of options, from luxurious resorts to eco-friendly camps, ensuring that there is something to suit every preference and budget. Whichever hotel you choose, you can look forward to a memorable stay in the Sundarbans, where comfort and nature's splendor harmoniously coexist.