Introduction
Budget Breakdown for a Trip to Sundarbans: The Sundarbans, a UNESCO World Heritage Site, is a mesmerizing mangrove forest located in the delta region of West Bengal, India, and Bangladesh. This unique ecosystem is home to the elusive Royal Bengal Tiger and a wide variety of other wildlife species. If you're an adventurer at heart and have Howrah Railway Station as your starting point, a trip to Sundarbans Wildlife promises an unforgettable experience. We can discuss More about Budget Breakdown for a Trip to Sundarbans.
However, before you embark on this exciting journey, it's essential to plan your expenses wisely to ensure a budget-friendly trip. In this blog, we'll break down the expenses you can expect when traveling to Sundarbans from Howrah Railway Station.
Transportation
Train Fare: Your journey begins at Howrah Railway Station. The fare for a one-way train ticket from Howrah to Canning, the nearest railway station to the Sundarbans, typically ranges from ₹50 to ₹200 depending on the class of travel you choose.
Local Transportation: After reaching Canning, you'll need to hire a local transport like an auto-rickshaw or cycle rickshaw to reach Godkhali, the main gateway to the Sundarbans. This will cost you around ₹30 to ₹50.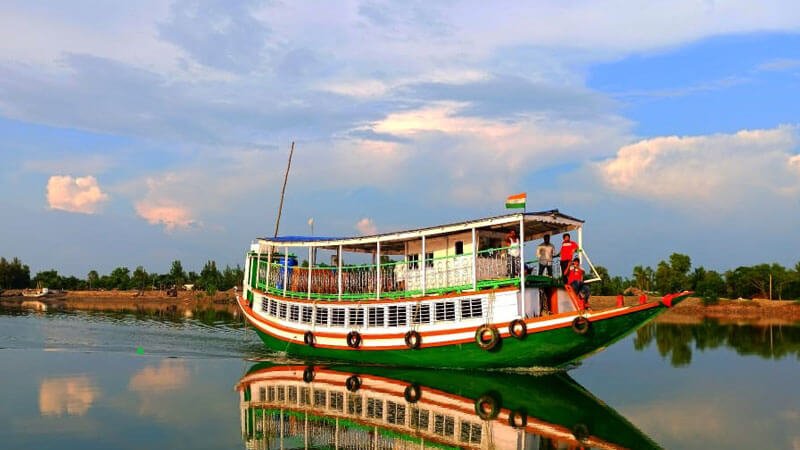 Accommodation
Resorts and Guesthouses: Sundarbans offers a variety of accommodation options, from budget guesthouses to luxury resorts. A budget-friendly guesthouse can cost you anywhere from ₹800 to ₹1500 per night, while a mid-range resort might charge between ₹2500 to ₹5000 per night. The prices can vary depending on the location, amenities, and the time of year you visit.
Food and Drinks
Local Cuisine: Exploring the local cuisine is a must when visiting Sundarbans. Expect to spend around ₹300 to ₹500 per day on food if you dine at local eateries. If you choose to eat at your accommodation, the cost may be slightly higher.
Water: Don't forget to stay hydrated. A liter of bottled water typically costs ₹20 to ₹30. We will discuss More about Budget Breakdown for a Trip to Sundarbans.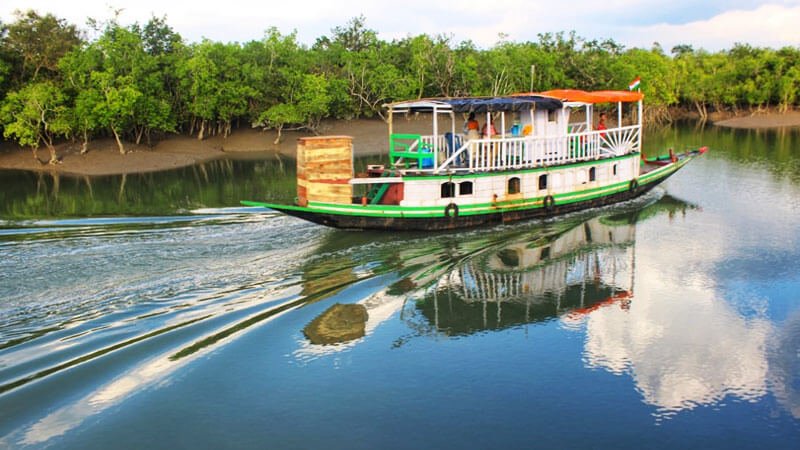 Safari Costs
Boat Safari: The Sundarbans experience is incomplete without a boat safari. The cost of a boat safari can vary depending on the duration and type of boat. On average, expect to pay around ₹1000 to ₹2000 per person for a full-day boat safari. This fee often includes the services of a local guide.
Permit Fees: To enter the Sundarbans, you will need permits. The entry fee for Indians usually ranges from ₹20 to ₹50 per person. Foreign tourists may have to pay a higher fee.
Read More:
Guide Fees
Local Guide: Hiring a local guide is highly recommended for a safe and informative journey. Guide fees can range from ₹300 to ₹500 per day.
Miscellaneous Expenses
Camera Fees:
If you're planning to capture the mesmerizing landscapes and wildlife on camera, be prepared to pay a camera fee of ₹100 to ₹200 per day.
Insect Repellent:
Considering the region's abundant insect population, investing in a good quality insect repellent is advisable. A small bottle can cost ₹100 to ₹300.
Travel Insurance:
While optional, travel insurance can provide peace of mind during your trip. The cost varies depending on the coverage and duration of your trip.
Emergency Fund
It's always wise to set aside a small emergency fund for unforeseen expenses or medical emergencies. Allocate at least ₹1000 to ₹2000 for this purpose.
Souvenirs
If you wish to bring back some local handicrafts or souvenirs, budget an additional ₹500 to ₹1000 for shopping.
Tipping
It's customary to tip your guides and boat crew for their services. Plan to tip around ₹100 to ₹200 per day, depending on the quality of service.
Total Estimated Expenses
Now, let's calculate the total estimated expenses for a budget trip to Sundarbans Wildlife from Howrah Railway Station:
Train Fare (Round Trip): ₹100 – ₹400
Local Transportation: ₹30 – ₹50
Accommodation (2 Nights): ₹1600 – ₹3000
Food and Drinks (3 Days): ₹900 – ₹1500
Water: ₹60 – ₹90
Boat Safari: ₹1000 – ₹2000
Permit Fees: ₹40 – ₹100
Local Guide (2 Days): ₹600 – ₹1000
Camera Fees (2 Days): ₹200 – ₹400
Insect Repellent: ₹100 – ₹300
Travel Insurance: Variable
Emergency Fund: ₹1000 – ₹2000
Souvenirs: ₹500 – ₹1000
Tipping (2 Days): ₹200 – ₹400
Grand Total: ₹5730 – ₹11240 (excluding travel insurance)
Conclusion
A trip to Sundarbans Wildlife from Howrah Railway Station can be an incredible adventure for nature enthusiasts and wildlife lovers. By carefully budgeting and planning your expenses, you can enjoy this unique destination without breaking the bank.
Remember that prices may vary based on factors such as the season, your preferences, and the specific accommodations and services you choose.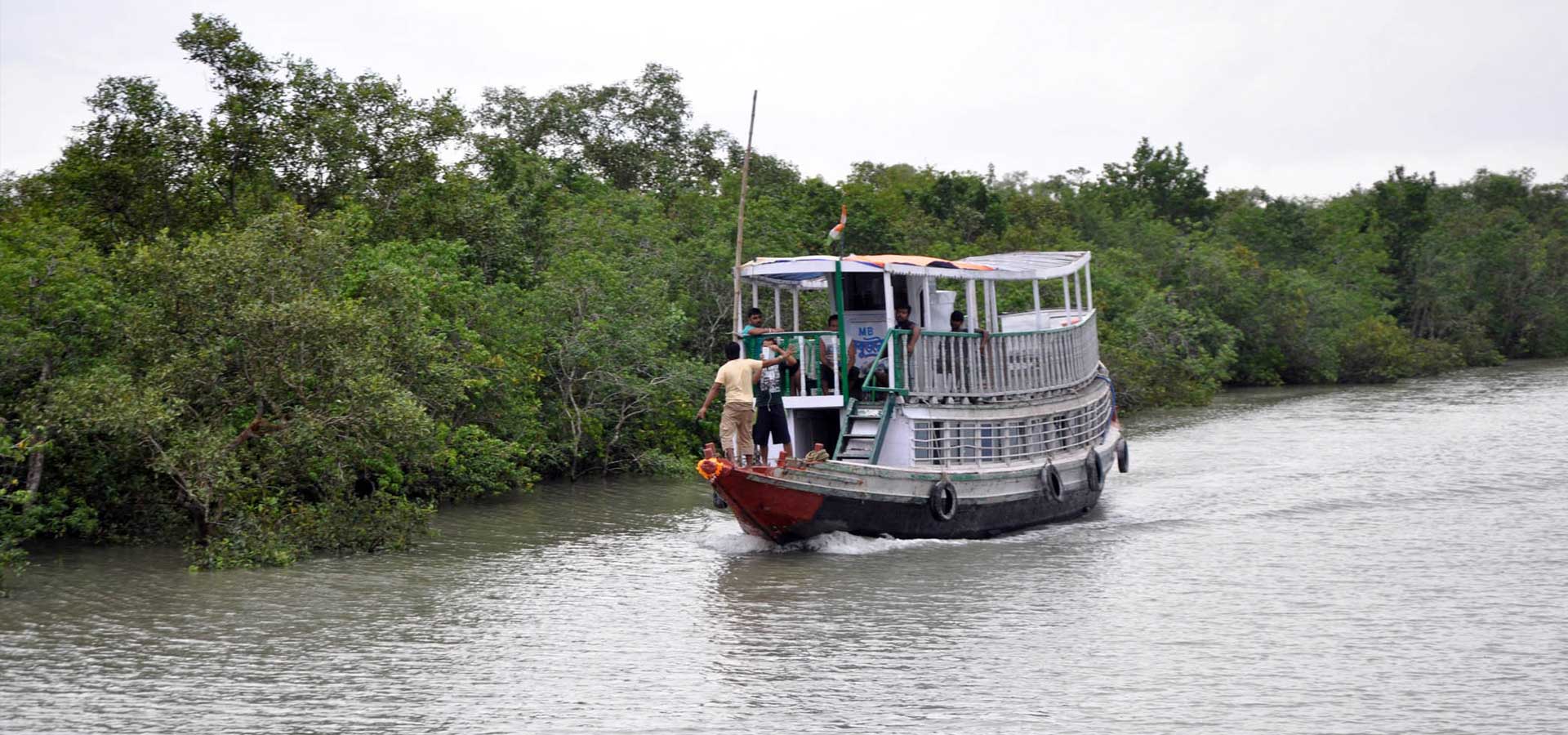 It's always a good idea to research and book in advance to secure the best deals and ensure a hassle-free experience in the Sundarbans. So pack your bags, embrace the wilderness, and create memories that will last a lifetime in this enchanting mangrove forest.
Book Sundarban Tour Package:
We have Sundarban Tour Packages every day
For Booking Of Best Sundarban Package( Starting from 2799/-)
Name: Dilip MAity
Organization: Royal Sundarban Tourism
Organizations Web link: https://royalsundarbantourism.com/
Contact: +917439965413 / 8584838109
Gpay / Phone pay : 9804049535
Email: info@royalsundarbantourism.com
Address: Tiger More, Gosaba, Pakhiralay, Pakhiralay Main road, District- 24 Parganas South, West Bengal 743370
Also you can Book Sundarban Tour At Maity Tourism Powered By Argusdna,