Wildlife Moments with Royal Sundarban Tourism: Embark on a visual journey through the lens, where the untamed beauty of the Sundarbans unfolds in captivating frames. Royal Sundarban Tourism welcomes photography enthusiasts to a "Photographer's Paradise," an exclusive opportunity to capture the mesmerizing wildlife moments that define this unique ecosystem. We can discuss more regarding "Wildlife Moments with Royal Sundarban Tourism".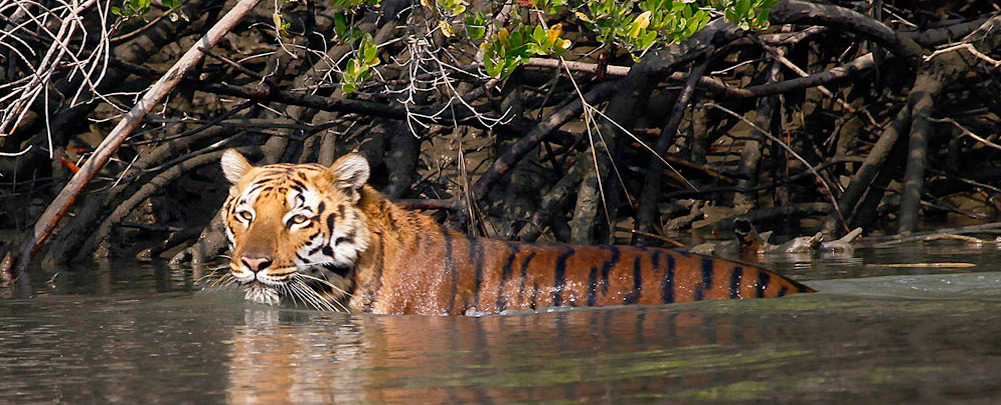 FAQ: What makes the Sundarbans a photographer's paradise?
Diverse Wildlife, Diverse Shots
The Sundarbans, recognized as a UNESCO World Heritage Site, is home to an incredible diversity of wildlife. From the elusive Bengal tiger to spotted deer, crocodiles, and a myriad of bird species, every corner of this mangrove forest presents a unique photographic opportunity. Royal Sundarban Tourism's expertly crafted tours ensure that participants have a chance to witness and capture this rich biodiversity. We can find more regarding "Wildlife Moments with Royal Sundarban Tourism".
FAQ: Is there a specific time of year that is better for wildlife photography in the Sundarbans?
Wildlife activity varies with the seasons, but each season offers its own unique charm for photography. While winters are ideal for birdwatching, summers bring opportunities to witness various reptiles. Royal Sundarban Tourism provides tours throughout the year, allowing participants to choose the season that aligns with their photographic interests.
Guided Photography Tours: Learn from the Experts
For those looking to enhance their photography skills, Royal Sundarban Tourism offers guided photography tours. Accompanied by experienced naturalists and guides, participants receive insights into wildlife behavior, optimal camera settings, and composition techniques. Whether you're a novice or an experienced photographer, these tours cater to all skill levels. We can check more regarding "Wildlife Moments with Royal Sundarban Tourism".
FAQ: Is the guided photography tour suitable for beginners?
Absolutely. The guided photography tours by Royal Sundarban Tourism are designed to cater to all skill levels. The guides are experienced in working with beginners, providing tips and assistance to help participants capture stunning shots.
Read More:
Exclusive Access: Tailored Photography Spots
To ensure that participants get the best shots, Royal Sundarban Tourism has identified exclusive photography spots along the tour routes. These spots offer optimal vantage points for capturing wildlife in their natural habitat, with minimal disturbance. Whether it's the tiger trails or birdwatching hotspots, these exclusive locations provide a front-row seat to the wonders of the Sundarbans.
FAQ: Are these exclusive photography spots accessible to all participants?
Yes, all participants on Royal Sundarban Tourism's photography tours have access to these exclusive spots. The tours are designed to prioritize the photography experience for everyone.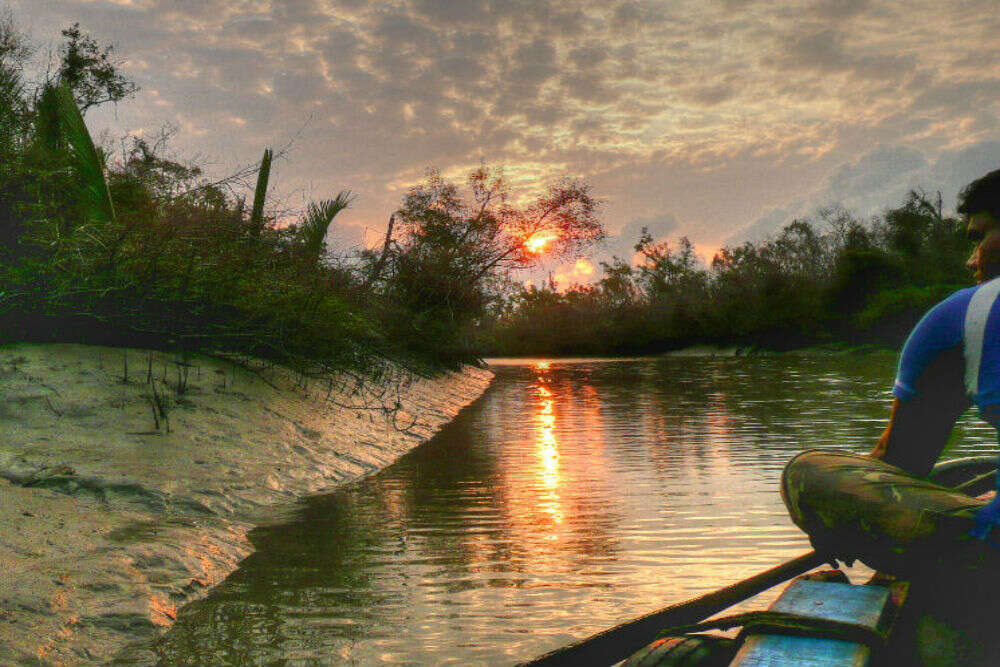 Respectful Wildlife Viewing: Ethical Photography Practices
Royal Sundarban Tourism emphasizes the importance of ethical wildlife photography. Guides educate participants on maintaining a safe distance, using non-intrusive equipment, and respecting the natural behavior of the animals. The goal is not only to capture stunning photographs but also to contribute to the conservation of the Sundarbans' delicate ecosystem.
FAQ: What equipment is recommended for wildlife photography in the Sundarbans?
While professional-grade equipment is beneficial, even smartphones with good camera capabilities can capture impressive shots. Royal Sundarban Tourism recommends participants bring the best camera they have and, more importantly, an enthusiasm for capturing the beauty of the Sundarbans. We can see more regarding "Wildlife Moments with Royal Sundarban Tourism".
Customizable Photography Packages: Tailor Your Experience
Royal Sundarban Tourism understands that every photographer has unique preferences. To cater to this, the company offers customizable photography packages. Whether you want to focus on birdwatching, tiger tracking, or capturing the overall landscape, these packages allow you to tailor your experience.
FAQ: How can one inquire about or book a customizable photography package?
For inquiries about customizable photography packages, participants can contact Royal Sundarban Tourism through their website or reach out to them directly at +917439965413 or +918584838109. The team will assist in crafting a photography tour that aligns with individual preferences.
Photography and Conservation: A Symbiotic Relationship
Beyond the visual allure, photography has the power to raise awareness about the fragile ecosystems like the Sundarbans. Royal Sundarban Tourism believes that each photograph taken during their tours is a testament to the need for conservation. By sharing these images responsibly, participants become ambassadors for the protection of this invaluable natural treasure.
Preserve Memories, Preserve Nature
Royal Sundarban Tourism's "Photographer's Paradise" tours promise not only exceptional wildlife photography opportunities but also an immersive experience in one of the world's most captivating environments. Capture the essence of the Sundarbans and become a part of the ongoing conservation narrative.
Book your journey into the heart of the Sundarbans with Royal Sundarban Tourism and discover why it's truly a photographer's paradise.
We have Sundarban Tour Packages every day
For Booking Of Best Sundarban Package( Starting from 2799/-)
Name: Dilip MAity
Organization: Royal Sundarban Tourism
Organizations Web link: https://royalsundarbantourism.com/
Contact: +917439965413 / 8584838109
Gpay / Phone pay : 9804049535
Email: info@royalsundarbantourism.com
Address: Tiger More, Gosaba, Pakhiralay, Pakhiralay Main road, District- 24 Parganas South, West Bengal 743370
Also you can Book Sundarban Tour At Maity Tourism Powered By Argusdna,