Best Place To Visit In Sundarban During New Year: The new year comes with a lot of fun and joy. We stay in a festive mood and we try to enjoy every bit of it. Nothing worries us and nothing keeps us apart. This is the time we also feel like travelling to a happy place with our family or loved ones. So, why stop it? Let this travel happen to one of the most beautiful and suitable places to travel during this new year.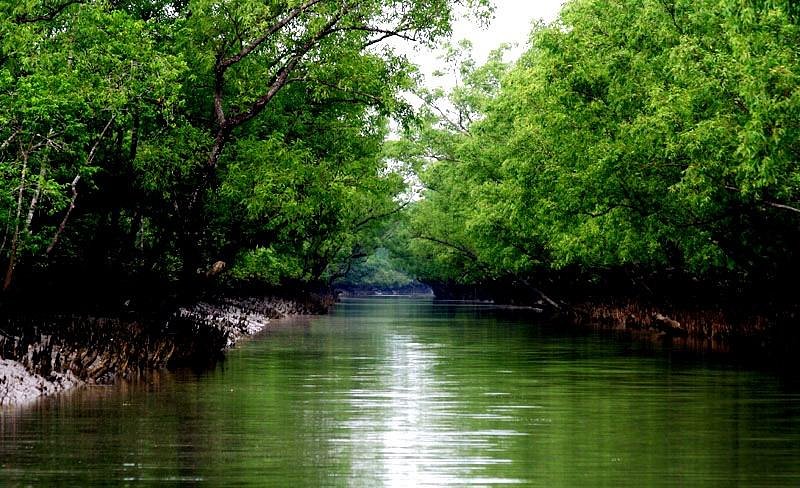 The Royal Sundarban Tourism will take you to the most beautiful place of Sundarban where you will find a new zeal of life and the travel will become a blessing for you. We will explore about Best Place To Visit In Sundarban During New Year.
Considering that the Bengali word for the Sundarbans is "beautiful forest," you can only anticipate having a great time there. The Sundarbans mangrove forest, one of the biggest of its kind, is located in the delta created by the confluence of the Brahmaputra, Ganges, and Meghna rivers. In addition to being an essential habitat for Bengal tigers, Sundarbans is also one of the world's most fascinating travel destinations due to its abundance of flora and wildlife.
The biggest mangrove environment in the world, Sundarbans National Park covers 20,400 square kilometres. A stunning transition between marine, freshwater, and terrestrial habitats may be seen in the mangroves. As a result, it is a prime location for some of the most stunning species of animals, birds, reptiles, fish, crustaceans, shrimp, and crabs. Chital deer, Indian python, leopard cat, grey-headed fish eagle, saltwater crocodile, etc. are a few of the most beautiful. Not to mention, in 1987, UNESCO designated the Sundarbans Tiger Reserve in India as a World Heritage Site. We will explore about Best Place To Visit In Sundarban During New Year.
Sundarbans are best visited between the months of November and March. It is the ideal season to see animals, including the renowned Bengal tiger. You will appreciate your stay even more because of the nice weather. You may also schedule a trip to the Sundarbans between April and July if the heat doesn't terrify you. You should also be prepared for the possibility that the temperature will increase to 43°C.
In terms of Sundarbans National Park hours, the safari there begins at 8:30 am and lasts till 4:00 pm. There is no option for a jeep safari in the Sundarbans, therefore you can only go on a boat safari. We will explore about Best Place To Visit In Sundarban During New Year.
History Of Sundarbans
The Sundarbans' history may be traced to the period between 200 and 300 AD. A fragment of a city erected by Chand Sadagar has been discovered in the Baghmara Forest Block. Additionally, according to history, while they were in power, the Mughal Kings used to rent out the Sundarbans woods to the local populace. Criminals sought safety from Akbar's invading forces in the Sundarbans woods during his reign. We will explore about Best Place To Visit In Sundarban During New Year.
Portuguese dacoits, pirates, and salt smugglers occupied numerous structures throughout the 17th century. The evidence for this is found in the ruins of Netidhopani and nearby regions. Sundarbans National Park underwent a number of alterations before being named a UNESCO World Heritage Site in 1987.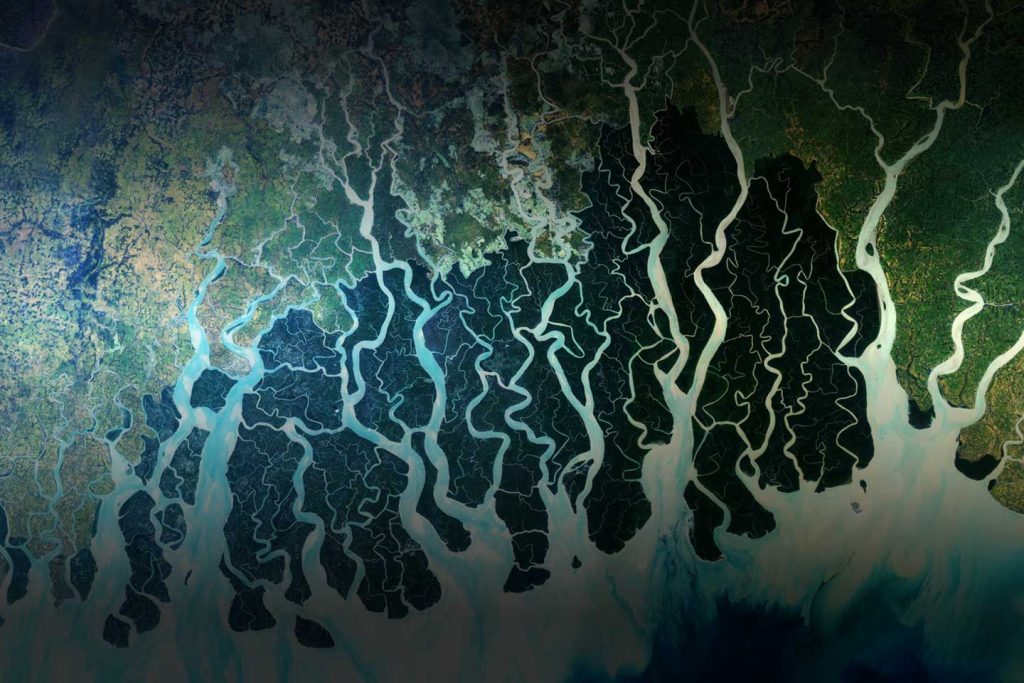 Major Attractions In And Around Sundarbans
A lover of nature must visit the Sundarbans at least once in their lifetime, whether it is for the forest's distinctive terrain or its incredible biodiversity. You will be so engrossed in the splendour of nature at Sundarbans National Park, West Bengal, that you won't even be aware that crocodiles and big cats are always watching you! Thus, there is no question that Sundarbans make a significant contribution to Indian tourism. Here are a few of the top Sundarbans tourist attractions. We will explore about Best Place To Visit In Sundarban During New Year.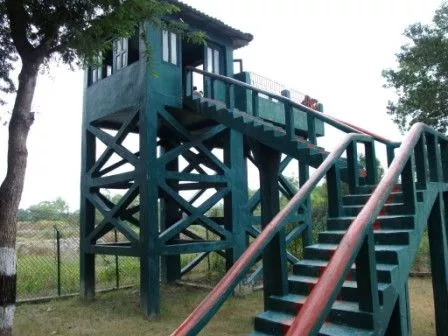 1. Netidhopani. 
The ruins in Netidhopani are a pleasure for history buffs and academics because they depict the Sundarbans region's long history. To be completely impressed, take in the splendour of the 400-year-old Shiva temple and the delicious water ponds. We will explore about Best Place To Visit In Sundarban During New Year.
2. Kalash Island. 
You must visit Kalash Island if you intend to travel to the Sunderbans during the winter. The island's lush vegetation will surprise you, but you'll also fall in love with the Olive Ridley Turtles and the stunning coastal birds.
3. Sajnekhali Watchtower.
Do you enjoy observing birds? Sajnekhali Watch Tower would undoubtedly amaze you if the answer is yes. It is the ideal location for observing some amazing bird species. It is close to the Sundarbans National Park and has a maximum capacity of 20 guests per time. You may see birds like plovers, kingfishers, pelicans, etc. if you make it to the watchtower. We will explore about Best Place To Visit In Sundarban During New Year.
4. Henry Island.
 Visit Henry Island if you enjoy being on the beach. To have fun, explore the varied flora and the beauty of mangrove forests. Go for a stroll along the beach to experience nature tranquilly.
How To Reach Sundarbans
Sundarbans can be reached by train, road, air, or waterways. The best way to go to Sundarbans is through Kolkata. You may choose the best method of transportation from Kolkata based on your preferences. It is around 1400, 1700, and 1600 kilometres from Delhi, Mumbai, and Bengaluru, respectively. See the directions to Sundarbans National Park below.
By Air.
 If you are flying, you must disembark at Kolkata's Netaji Subhash Chandra Bose Airport. You may ride a taxi or the local rail to Canning from the airport. You'll need two hours to go to Canning. Once you get to Canning, you must take a local shared vehicle in the direction of Gadkhali Jetty. You may board a boat at Gadkhali Jetty to get to Sundarbans National Park.
By Train. 
The closest train station to Sundarbans is Sealdah Railway Station. Therefore, it will take you two hours to go to Canning by local train from where you must disembark. You may take a neighbourhood van from Canning to Gadkhali Jetty. You'll need to take a boat from Gadkhali Jetty to go to Sundarbans.
By Road. 
You would need to relocate from Kolkata to Gadkhali if you choose to travel by road. To get to Gadkhali, you can either rent a car or drive yourself. Your journey will take about 3 hours and 30 minutes to complete. You may take a boat from Gadkhali to Sundarbans National Park in West Bengal.
By Waterway. 
Gadkhali is the sole waterway hub from which one may access the Sundarbans. From Canning, you must take a car to get to Gadkhali. Gadkhali may be reached most frequently by using neighbourhood shared vehicles.
So, now that we are certain that Sundarban is the finest tourism destination, we will know which locations are the best and why.: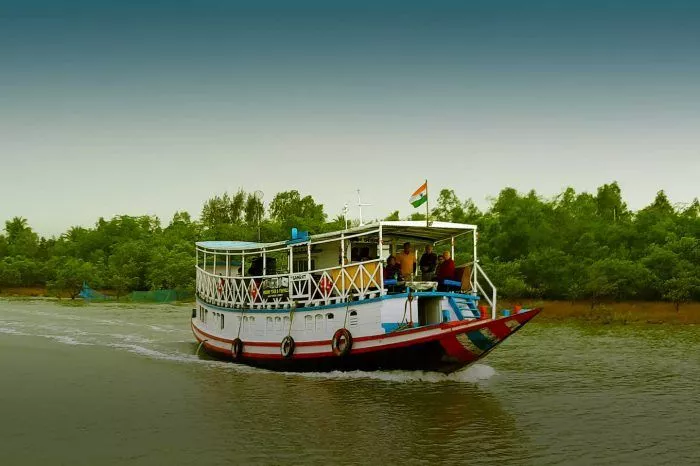 1. The National Park:
One of the most wonderful and ideal places to visit while in Sundarban is Sundarban National Park. One of the most beautiful places to be is here. You will find a big green area filled with incredible creatures, notably Royal Bengal Tigers.
2. The Boat Trip:
It's amazing how the boat ride is. If you visit Sundarban and don't like the boat journey, you haven't really experienced Sundarban.
3. The Fun in the forest:
You may have wonderful fun in Sundarban, and the enjoyment in the forest is simply amazing. You must relish the wilderness adventure. There is nothing to be terrified of, therefore you shouldn't be afraid.
4. The Pleasure of Birds:
A lot of people like observing birds. It is time for you to appreciate it if you haven't already. You'll be confused and a lot happy as a result.
Make it a Blessed Travel:
Make the most of your trip to the Sundarbans from Kolkata. This will guarantee a pleasant trip and tour for you. When you can assure it right away, why wait? To everybody, safe travels to Sundarban.
There are many Sundarban tour operators that offer different types of package tours to the Sundarbans National Park in West Bengal. Most are predefined group tours with fixed itineraries and can either be day tours, overnight or multiple nights with set accommodations included. 
However ROYAL SUNDARBAN TOURISM IS The best, You will be picked up from Kolkata and dropped back there and can either stay aboard a boat or on land. Hotels and resorts also provide their guests with tour packages.  The best package you will get at Royal Sundarban Tourism. AC/Non AC Tour, AC Deluxe Cottage, Delicious Menu, Experienced Tour Guide, Personal Car. 12 Regular Spots, Folk Dance, Car, Boat, Room Sanitization, AC & Non AC Package. 
Royal Sundarban Tourism
Visit: https://tinyurl.com/y6smhoup
Contact: 7439965413 / 8584838109
Whats app link : https://tinyurl.com/yxtvhcs3
Email: info@royalsundarbantourism.com
Address: Sundarban. Gosaba Market Durga Mandir Road, Pin – 743370, West Bengal, India
Map Link: https://tinyurl.com/4ayujcff