Best Sundarbans tour package operator: Sundarban has a plethora of trip companies ranging from boatmen to experts. You must choose the appropriate one based on your needs. They provide a variety of tour packages. The two-night, three-day package is quite popular. Some resorts provide tour packages to tourists directly. It is better to find one and hire a professional; check the reviews and ratings on TripAdvisor and Google for feedback. ROYAL SUNDARBAN TOURISM provides sundarban trip packages departing from Kolkata. They have a branch in Kolkata to meet all of the visitors' needs.
Best Sundarban travel providers
Sundarban travel providers often offer a variety of Sundarban package trips from Kolkata to their tourists.
The packages they provide are unusual Sundarban tours, with defined itineraries for groups that are either overnight, many nights, or even with the appropriate set of hotels.
From boatmen to experts, there are several operators in the tiger country that provide well designed Sundarban travel packages.
Choosing the suitable one based on the criteria is highly dependent on the visitor and their needs. However, when compared to all other packages, the two nights three days package is the most popular. This could be The Best Sundarbans Tour Package Operator From Kolkata
A good holiday trip must always be prepared in advance, which makes it all the more important to choose the top Travel agency in Sundarban to assist you with it. Let's know More about Which Is the Best Sundarbans Tour Package Operator from Kolkata
When visiting to destinations like the Sundarbans with your family or alone, it's always a good idea to contact any tour operator. Travelling to Sundarbans is more achievable with any tour operator.
Sundarbans, recognised for having the world's biggest mangrove forest, is a must-see on any West Bengal vacation. It is located 109 kilometres from the bustling metropolis of Kolkata. You can simply get here by bus or train; Canning is the closest railway station, and from there you can easily rent a cab or an auto to Godkhali. You may begin your Sundarban river tour from Godkhali in pre-booked boats. There are numerous top sundarban tour packages from Kolkata that provide pre-booked boats for your entire day trip. Check out " Royal Sundarban Tourism" for the best sundarban tour package from Kolkata.
Sundarban is well-known for its Royal Bengal Tiger, as well as other species like Grey Heron, Kingfisher, Sand Pipit, Flameback, and Kingfisher.
We have Sundarban Tour Packages Daily Basis.
For Booking Of Best Sundarban Package (Starting from 2799/-)
Royal Sundarban Tourism
Visit: https://tinyurl.com/y6smhoup
Contact: 7439965413 / 8584838109
 What app link: https://tinyurl.com/yxtvhcs3
Email: info@royalsundarbantourism.com
Address: Sundarban. Gosaba Market Durga Mandir Road, Pin – 743370, West Bengal, India
Places to visit:
The Sajnekhali Tiger Reserve, the Sajnekhali Bird Sanctuary, Sudhanyakhali, Dobanki, Netidhopani, Bhagabatpur (crocodiles), Kanak (Olive Ridley Turtles), and Holiday Island are all worth seeing (Barking Deer).
If you book your Sundarban trip for more than one day, you will have the best opportunity of experiencing the real Sundarbans. You may also take a tour along the tiny streams, floating on Mother Nature's lap.
The picturesque Sundarban National Park is located in India, which has a plethora of interesting wildlife sites dispersed across its length and width. It provides a pure and enthralling habitat not only for the animals but also for the tourists. "Royal Sundarban tourism is the Best Sundarbans Tour Package Operator From Kolkata."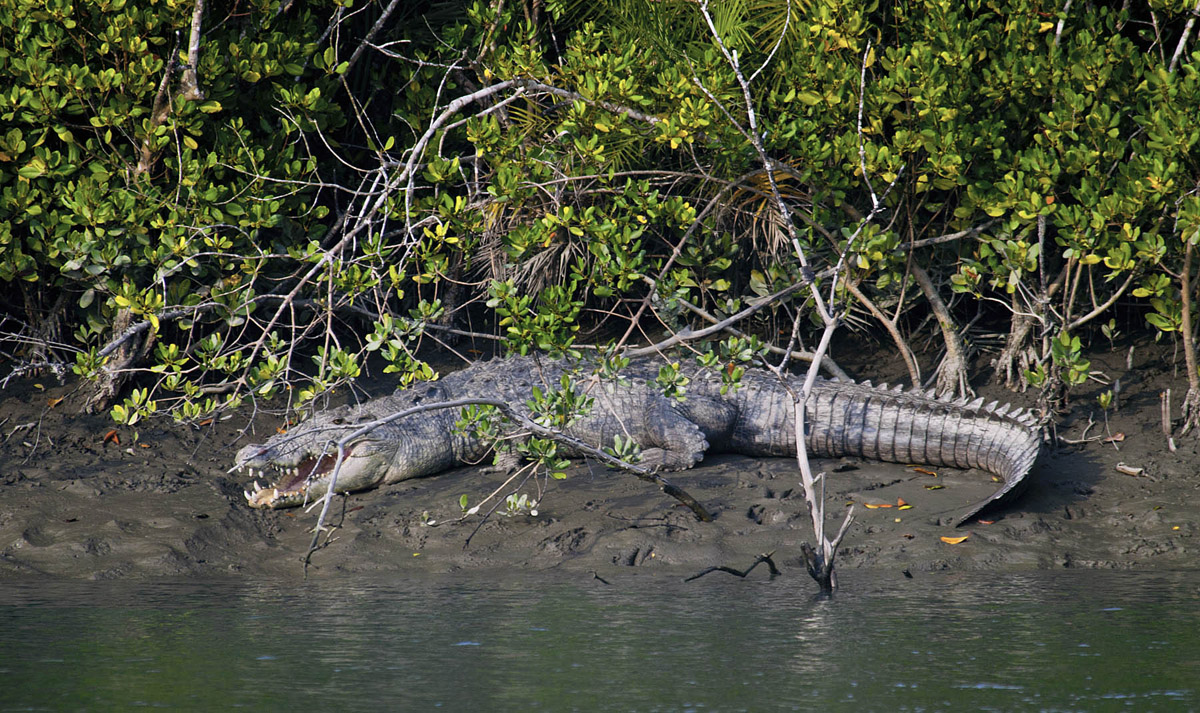 It gets its name from the Sundari Mangrove plant, which grows abundantly here. Sundarbans is India's most beautiful and enticing National Park, because to its numerous rivers and tributaries, canals, and islands. It is also one of the world's most distinctive and extensive mangrove ecosystems.
This well-known UNESCO World Heritage Site is a great spot to witness wildlife at its best, and it's especially well-known for its magnificent orange and black striped Royal Bengal Tigers. Furthermore, this national park, which comprises 102 islands on the Indian side, has different tiny enclosures such as crocodile and turtle farms, as well as wildlife museums and watchtowers. There are also a few wildlife sanctuaries on the Sundarban Islands of Lothian and Halliday that will enhance your Sundarban Wildlife trip.
Sundarban Complete Travel Guide
This is a comprehensive travel guide to this one-of-a-kind national park in West Bengal.
Location of Scenic Sundarbans
Sundarban National Park is around 110 kilometres from Kolkata's Durga Puja Capital, and if travelling by automobile, the routes will take you to Godkhali (nearly three hours' trip). Traversing rural communities into this renowned site where mangrove forests abound, which is famed for having the world's biggest mangroves, can be seen exclusively in the Sundarban Tiger Reserve.
How Can We Get There?
However, the topic of how to go to Sundarban paradise may be answered by stating that it is only accessible by boat to Sajnekhali island, which is regarded the national park's entry. In fact, it is on this island that you can purchase park admission tickets, which cost Rs 60 for Indians and Rs 200 for visitors.
Best Time to Visit Sundarbans
The ideal time to visit the Sundarban National Park is during the dry season, which runs from November to February.
Boat Safari Timings
8:30am to 4:00pm. No boat is allowed after 6:30 pm at Sundarbans.
Where to Stay in Sundarban?
As an eco-friendly destination in India, modest hotel alternatives are available rather than luxurious accommodations with a whole village and wildlife experience. And if you're looking for ordinary cheap hotels, Gosaba, Sundarban's biggest island, is the place to go. Sundarban National Park also has a Great Tourist camp and tourist hotels that provide a comfortable stay in the midst of nature and the wild.