Comprehensive Guide to Royal Sundarban Tourism: Nestled in the eastern part of India, the Sundarbans is a mystical land where the land and water merge into a unique ecosystem unlike any other on Earth. This UNESCO World Heritage Site is renowned for its stunning biodiversity, mangrove forests, and the elusive Royal Bengal Tiger. We can discover some better informetion regarding "Comprehensive Guide to Royal Sundarban Tourism"
For those seeking an unforgettable adventure in this enchanting wilderness, Royal Sundarban Tourism offers an all-encompassing experience that goes beyond the ordinary. In this comprehensive guide, we will dive deep into the world of Royal Sundarban Tourism, exploring their packages, accommodations, activities, and why it's the ultimate choice for your Sundarbans exploration.
Discovering Royal Sundarban Tourism
Royal Sundarban Tourism is not just another tour operator; it's your gateway to an extraordinary journey through the Sundarbans. Located in the heart of the Sundarbans at Tiger More, Gosaba, Royal Sundarban Tourism has carved a niche for itself by providing travelers with immersive experiences that combine adventure, luxury, and conservation.
The Packages: Tailored to Perfection
One of the standout features of Royal Sundarban Tourism is its wide range of packages designed to cater to different preferences and durations. Whether you're a day-tripper, a nature enthusiast, or someone seeking an extended wildlife adventure, they have a package for you. Here's a glimpse of what you can expect:
1. AC/Non-AC Tour Options
Royal Sundarban Tourism offers both AC and non-AC tour options, ensuring that your comfort is a top priority. You can choose the one that suits your preferences and budget. Comprehensive Guide to Royal Sundarban Tourism. We can check some better information regarding "Comprehensive Guide to Royal Sundarban Tourism"
2. AC Deluxe Cottage Stay
For those who crave luxury in the heart of the wild, Royal Sundarban Tourism provides AC Deluxe Cottages. Imagine returning from a day of exploration to a comfortable, air-conditioned retreat surrounded by nature.
Read More:
3. Culinary Delights: Delicious Menus
Food is an integral part of any travel experience, and Royal Sundarban Tourism ensures you savor the flavors of the Sundarbans. Their delicious menus include a variety of local and international cuisines, making dining an adventure in itself.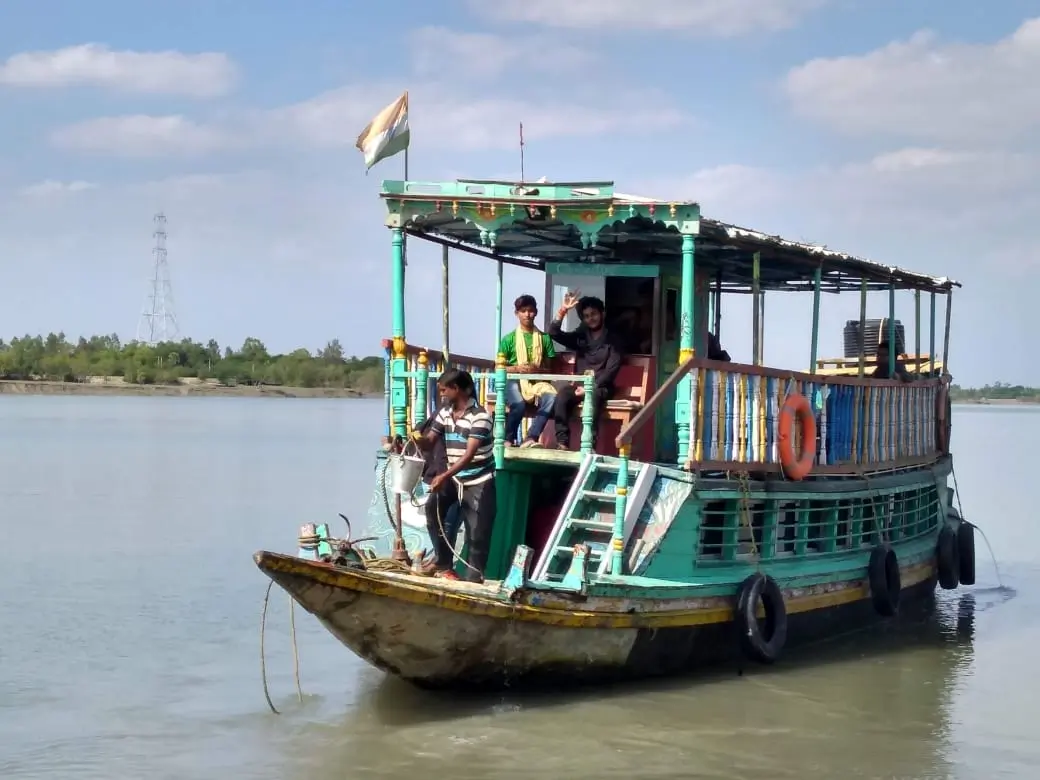 4. Expert Guidance: Experienced Tour Guides
Exploring the Sundarbans can be daunting without the right guidance. Royal Sundarban Tourism's experienced tour guides will not only keep you safe but also educate you about the rich biodiversity and culture of the region.
The Itinerary: A Glimpse of Adventure
Every Royal Sundarban Tourism package is meticulously crafted to offer a diverse and thrilling itinerary. Here's a sneak peek into what your adventure might look like:
1. Exploring the 12 Regular Spots
The Sundarbans boasts an incredible array of flora and fauna, and Royal Sundarban Tourism ensures you don't miss a thing. Explore the 12 regular spots, each with its unique charm and wildlife.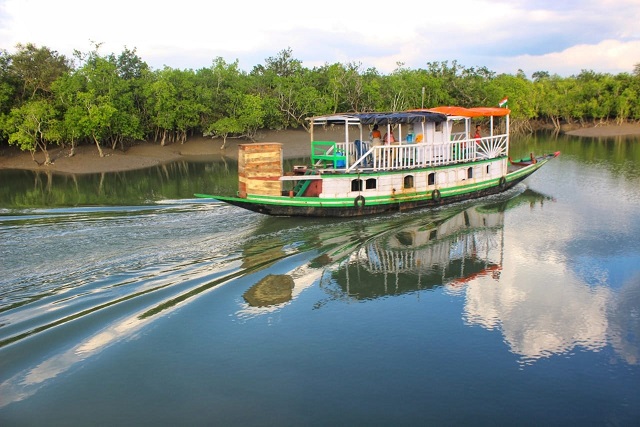 2. Cultural Immersion: Folk Dance
Experience the vibrant culture of the Sundarbans with mesmerizing folk dance performances by local artists. It's a window into the soul of this enchanting land.
3. Variety of Transportation: Car and Boat Rides
Navigate the waterways and trails of the Sundarbans with ease. Royal Sundarban Tourism offers both car and boat rides, providing a well-rounded adventure.
4. Room Sanitization and Comfort
In the era of hygiene consciousness, Royal Sundarban Tourism ensures that your accommodations are thoroughly sanitized, making your stay comfortable and safe.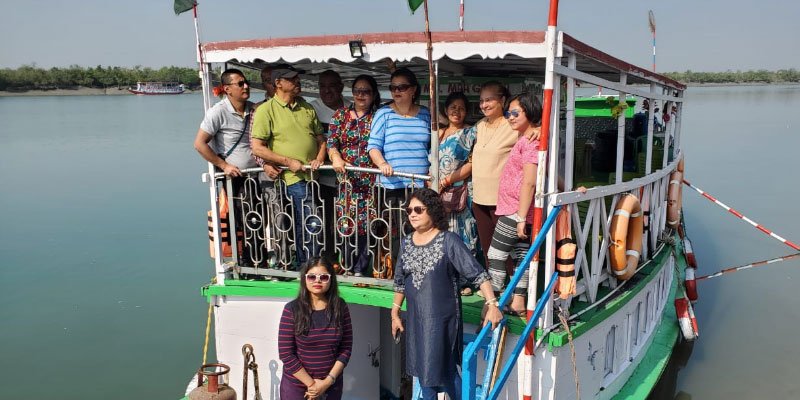 Pricing: Value for Money
One of the most attractive aspects of Royal Sundarban Tourism is the affordability of their packages. Expect to pay around 10,000 rupees for a private three-day package for two people. This all-inclusive rate covers transportation from Kolkata, accommodations, all meals, boat cruises, naturalist and local guide services, park entrance fees, village experiences, and a country boat ride. It's a budget-friendly way to experience the wonders of the Sundarbans.
Special Offer: Birding Tours
Birdwatchers, in particular, will be delighted to know that Royal Sundarban Tourism offers special birding tours. Explore the diverse avian species of the Sundarbans with expert guides who will help you spot and identify these winged wonders.
Booking Your Adventure
Booking a Sundarbans adventure with Royal Sundarban Tourism is a breeze. You can reach out to them through various channels:
Location: Where the Adventure Begins
Royal Sundarban Tourism is conveniently located at Tiger More, Gosaba, Pakhiralay, Pakhiralay Main road, District- 24 Parganas South, West Bengal 743370. Here's a Map Link to help you find your way.
In Conclusion
Exploring the Sundarbans with Royal Sundarban Tourism is not just a journey; it's an immersive experience. From the luxurious accommodations to the thrilling wildlife encounters and cultural immersion, every aspect of your adventure is meticulously planned to create lasting memories. So, if you're ready for an unforgettable journey into the heart of the Sundarbans, Royal Sundarban Tourism is your ticket to this mesmerizing world of wonder and discovery. Book your adventure today and embark on a journey that will leave you with stories to tell for a lifetime.
Also you can Book Sundarban Tour At Maity Tourism Powered By Argusdna,