Five Points When Visiting Sundarban: The most important mangrove forest in Asia is located in Sundarbon Safari, one of West Bengal's most popular eco-tourism destinations, which is situated on the delta formed by the rivers Ganges, Padma, and Brahmaputra.
Royal Bengal tigers may be seen in large numbers in Sundarban Safari, which has a diverse environment of plants and animals. It's the ideal setting for a fulfilling weekend of fun that you may have by yourself, with friends, or with your significant other.
Every tourist destination has a prime time to visit. Peak travel hours are what they are known as in the travel industry. This is true of Sundarban Mangrove Forest as well. Although Sundarban Safari has a high travel period, one of its most intriguing qualities is its capacity to adapt to its guests throughout the whole year. You will always be in awe of this location's distinctive wild charms. The verdant splendour, water features, vegetation, and animals of the Sundarbans are always alluring.
The best travel time to visit the safari
Generally speaking, the best time to visit Sundarban is between the months of October and March. The weather is still pleasant at this time, and after the monsoon, the forests and trees maintain their emerald-green hue, while the rivers continue to be overflowing with water.
The Mangrove Forest's climate is still nice from October to March. There weren't many weather disturbances, which normally makes riverbed cruising enjoyable. One of the distinctive natural features of the Sundarban is the abundance of phytoplankton at night. It is preferable to experience the sea's natural flashing glow when there is a new moon and total darkness.
It is safe to visit the safari during this busy tourist period. However, this is not the best time for maybe if you dislike the crowd. If the solitude of the outdoors makes you happy, travelling during the busiest time of year might not be your best option.
Keep in Mind These Five Points When Visiting Sundarban
The most secure and relaxing location for you to escape the tension of the pandemic is Sundarban. We are aware that spending so much time in a lockdown condition is incredibly irritating and demoralizing. It is frustrating for those who were travelling for them. We are aware of everything, which is why we are promoting Sundarban tours for you.
Sundarban is secure since it is close to your home, it upholds all the hygiene requirements for you to travel securely, and last but not least, it is really fantastic and enjoyable. So visit it right away by booking a Sundarban vacation package.
However, bear in mind these five crucial points before visiting Sundarban.
1. Pack less but carry sanitiser:
Yes, sanitiser is crucial in the situation as it stands. So, while you can bring a little clothing, it's crucial to have sanitiser with you. You may protect yourself from all the bacteria that could be nearby by using sanitiser.
2. Keep proper eyes on your hygiene: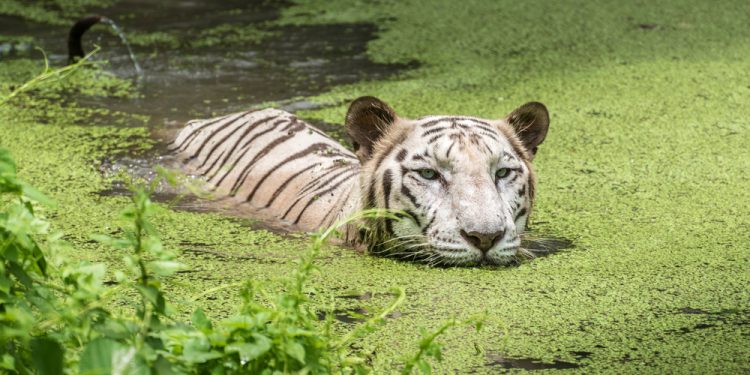 You need to pay close attention to hygiene. If you do not maintain good hygiene, you will have to deal with a number of unwelcome issues. You need to take care of your hygiene even before signing up for a 1-night, 2-day trip to the Sundarbans. We can discuss Five Points When Visiting Sundarban.
3. Maintain social distancing:
Always keep your distance from others since doing so will keep you secure and free from any form of virus or disease. Additionally, the government is demanding it, so you must uphold it if you want to be problem-free.
4. Keep your necessary medicine:
You must always carry the medications you need with you. You'll stay safe and healthy if you do this. It won't be possible for you to buy or obtain medicine everywhere you go when travelling, so having the appropriate medication on hand is crucial.
5. Carry mask and proper kit:
Everywhere you go, you must have your mask on. This has major significance. You will be protected and keep the germ at bay thanks to this. We can discuss about Five Points When Visiting Sundarban.
Stay safe and be happy:
To be healthy, you must always maintain your safety. Health and safety must always come first.
We have Sundarban Tour Packages every day
For Booking Of Best Sundarban Package( Starting from 2799/-)
Name: Dilip MAity
Organization: Royal Sundarban Tourism
Organisations Web link: https://royalsundarbantourism.com/
Contact: +917439965413 / 8584838109
Gpay / Phone pay : 9804049535
Email: info@royalsundarbantourism.com
Address: Tiger More, Gosaba, Pakhiralay, Pakhiralay Main road, District- 24 Parganas South, West Bengal 743370