Introduction
Luxurious Sundarbans Getaway: Nestled in the mystical heart of the Sundarbans, one of the world's most mesmerizing and biodiverse natural wonders, lies a hidden gem that promises an extraordinary escape into the lap of luxury and adventure. Royal Sundarban Tourism stands as a beacon among numerous tour operators, offering an unparalleled experience that combines opulence, natural splendor, and cultural immersion.
In this blog, we invite you to embark on a virtual journey to discover the marvels of Royal Sundarban Tourism, its exquisite packages, and the myriad reasons why it should be your top choice for an unforgettable Sundarbans getaway. We can discover some better details regarding "Luxurious Sundarbans Getaway"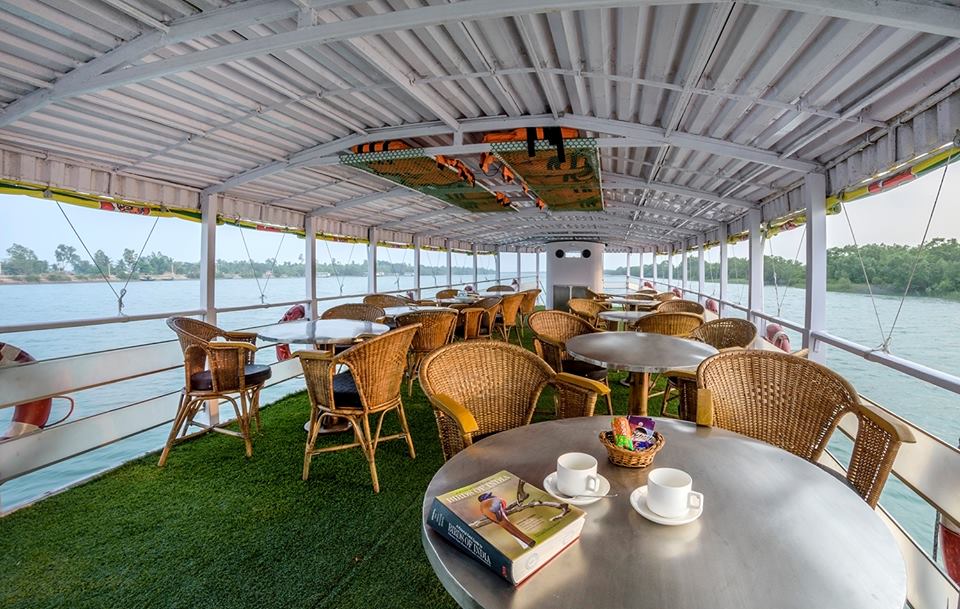 1. Beyond the Ordinary Group Tours:
While there are many tour operators vying for your attention, Royal Sundarban Tourism stands out with its commitment to providing a unique and personalized experience. Unlike predefined group tours, Royal Sundarban Tourism offers the flexibility of crafting your own adventure. Whether you prefer a day trip, an overnight stay, or a multi-night expedition, you can tailor your experience to match your desires. With the option to stay aboard a boat or on land, you have the freedom to choose the kind of adventure that suits you best. We can discover some new details regarding "Luxurious Sundarbans Getaway"
Read More:
2. Diverse Package Offerings:
One of the most remarkable aspects of Royal Sundarban Tourism is its diverse range of package offerings. The company caters to every traveler's preferences with options like AC/Non-AC tours, AC Deluxe Cottages, and a delectable menu that caters to your taste buds. Moreover, experienced tour guides accompany you on your journey, ensuring that you gain insights into the rich biodiversity and cultural heritage of the Sundarbans. With Royal Sundarban Tourism, you can customize your package to create the ideal Sundarbans experience. We can discover some more details regarding "Luxurious Sundarbans Getaway"
3. Unforgettable Sightseeing:
Your journey with Royal Sundarban Tourism promises to be a visual feast. With 12 regular spots on your itinerary, you'll have the opportunity to witness the breathtaking beauty of the Sundarbans up close. From spotting alligators to the elusive Royal Bengal Tigers, each day brings a new adventure. The inclusion of boat cruises and expert naturalists and local guides ensures that you won't miss a single remarkable moment.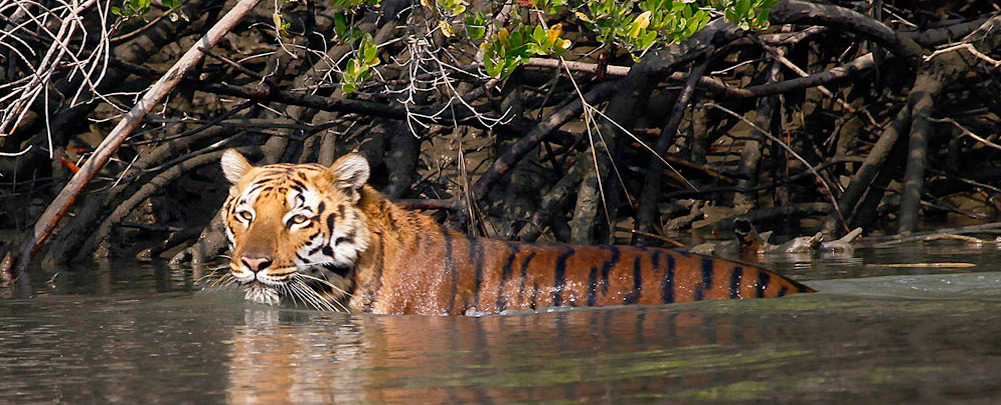 4. Immersive Cultural Experiences:
Beyond the wildlife and natural wonders, Royal Sundarban Tourism also offers a glimpse into the vibrant indigenous culture of the region. Your journey will take you to local villages, where you can interact with the residents, learn about their traditions, and experience a way of life deeply intertwined with the mangroves. It's a chance to connect with the heart and soul of the Sundarbans.
5. Safety and Comfort Assured:
One of the key concerns when planning a trip to the Sundarbans is safety and accommodation. Royal Sundarban Tourism takes these worries off your plate. With personalized car transportation, room sanitization, and a choice between AC and non-AC packages, you can travel with peace of mind. Your comfort and well-being are a top priority for the team at Royal Sundarban Tourism.

6. A Bird Watcher's Paradise:
For avid birdwatchers, the Sundarbans is a haven. Royal Sundarban Tourism recognizes this and offers special birding tours. With expert guides and pristine natural settings, you'll have the opportunity to spot a wide variety of avian species, making your trip a photographer's dream. We can discover some inportant details regarding "Luxurious Sundarbans Getaway"
7. The All-Inclusive Experience:
When you choose Royal Sundarban Tourism, you are signing up for an all-inclusive adventure. Your package covers everything from transport to accommodations, all meals, boat cruises, park entrance fees, village experiences, and even country boat rides. This comprehensive approach ensures that you can immerse yourself fully in the Sundarbans without any logistical hassles.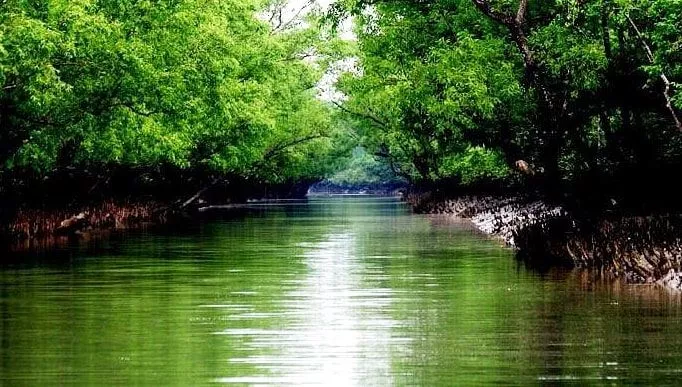 8. Survival Techniques in the Rainforest:
For those seeking a truly immersive experience, Royal Sundarban Tourism offers the chance to spend a night in the rainforest. Here, you can learn survival techniques, a skill that might come in handy as you explore this untamed wilderness. It's a unique opportunity to connect with nature on a profound level.
Conclusion:
In a world where travel experiences are often standardized, Royal Sundarban Tourism stands as a beacon of personalized luxury and adventure. With a commitment to safety, comfort, and cultural immersion, they offer an experience that transcends the ordinary. From opulent accommodations to wildlife encounters and cultural experiences, every moment with Royal Sundarban Tourism is designed to be exceptional.
So, if you're seeking an unforgettable escape into the heart of the Sundarbans, look no further than Royal Sundarban Tourism. Your journey promises to be a luxurious, enlightening, and awe-inspiring adventure, leaving you with memories to cherish for a lifetime.
Embark on your Sundarbans getaway with Royal Sundarban Tourism, and let the enchantment of this unique destination weave its magic around you. Visit their website, contact them via WhatsApp or email, and take the first step towards a truly royal experience in the Sundarbans.
Website: Royal Sundarban Tourism WhatsApp Contact: 7439965413 / 8584838109 Email: info@royalsundarbantourism.com Address: Tiger More, Gosaba, Pakhiralay, Pakhiralay Main road, District- 24 Parganas South, West Bengal 743370
Don't miss this opportunity to embark on the journey of a lifetime with Royal Sundarban Tourism, where luxury meets adventure in the heart of the Sundarbans. Also you can Book Sundarban Tour At Maity Tourism Powered By Argusdna,