Places to Visit in sundarban: The picturesque Sundarban National Park is located in India and has a plethora of interesting wildlife sites dispersed across its length and width. It provides a pure and enthralling habitat not only for the animals but also for the tourists.
It gets its name from the Sundari Mangrove plant, which grows abundantly here. Sundarbans is India's most beautiful and enticing National Park, because of its numerous rivers and tributaries, canals, and islands. It is also one of the world's most distinctive and extensive mangrove ecosystems. Let's have a better understanding of Places to Visit in sundarban.
This UNESCO World Heritage Site is well-known for its stunning orange black-striped Royal Bengal Tigers and is a great site to witness wildlife at its best. Aside from that, this national park, which spans 102 islands on the Indian side, has a number of tiny enclosures, such as crocodile and turtle farms, as well as wildlife museums and watchtowers. A few wildlife sanctuaries can be found on the Sundarban Islands of Lothian and Halliday, which can greatly enhance your Sundarban Royal trip.
The Sundarbans, a UNESCO World Heritage Site, retains an undeniable allure for Indian and foreign tourists alike, owing to its enigmatic ambience and diverse species. Sundarban is home to roughly 100 endangered Royal Bengal Tigers, who are regarded as the spirit of this pulchritudinous environment. It is one of the most popular tourist destinations in West Bengal for wildlife tourism. However, to your knowledge, spotting tigers is not the only activity available during your Sundarban vacation; there are a variety of other activities available during your stay at India's top wildlife destination. Let's know more about Places to Visit in sundarban
Find the Roaring Bengal Tigers: It's a No-Brainer
How many times have you fantasized about seeing a Royal Bengal Tiger up close and personal? I know, it sounds impossible, but the Sundarbans make it feasible and provide you with an opportunity to fulfil your goal of seeing a tiger from a short distance. Tigers can be noticed along the channel's banks, allowing you a closer glimpse that you can catch in your camera lenses, while on a safari through river channels and creeks.
Note: that finding tigers in Sundarban is dependent on chance. Before you travel, please borrow some luck: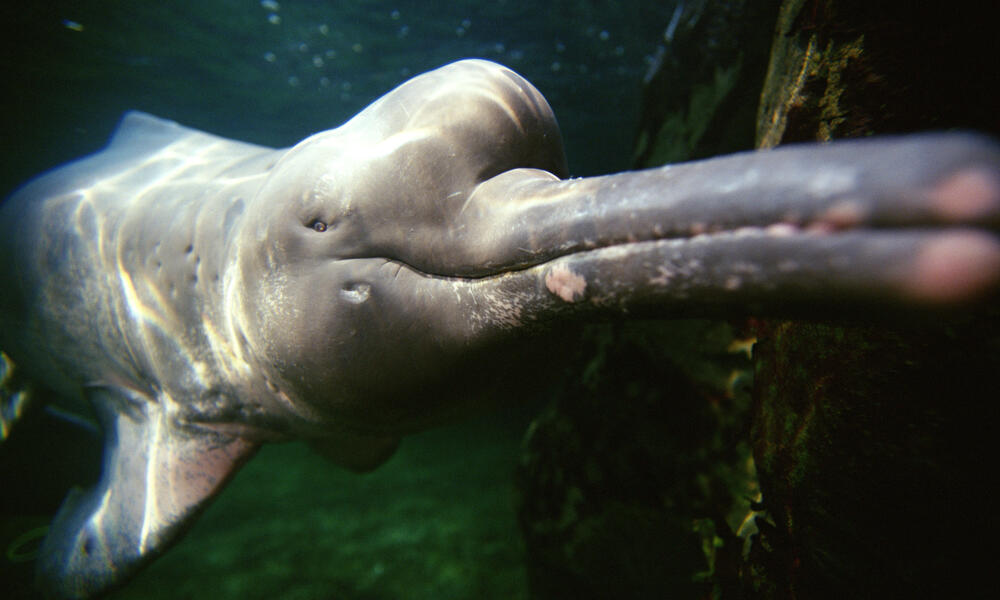 Views of River Dolphins That Will Take Your Breath Away
On your Sundarban wildlife excursion, what could be more delightful than seeing the spectacular vistas of this magnificent aquatic species? A boat ride safari brings you to the river's open region, passing through towering and entwined mangrove trees, where you'll be greeted by charming dolphins who will perform a memorable dance show for you. Sundarbans is one of the rare spots in India where you may experience the incredible sight of dancing dolphins.
Demonstrate your photographic abilities.
Is there a photographer buried deep within you? I know, I've got one! And believe me when I say that there is no better venue to show off your photographic abilities to your friends and family than Sundarban. Just remember to have your camera with you when you enter the forest so you may capture some intriguing images of the lush flora and animals. From saltwater crocodiles to deer species to fearsome tigers to dancing dolphins, you'll get an opportunity to see and photograph a variety of fascinating wildlife critters and beautiful scenery.
Sajnekhali Bird Sanctuary is a great place to go bird watching.
Nothing piques a traveller's or wildlife enthusiast's interest like an outstanding wildlife adventure in the hopes of spotting some fascinating land species and rare birds. Sajnekhali Bird Sanctuary, located in the northern part of Sundarban Reserve, provides you with one of the greatest chances you've ever had to witness these beautiful feathered animals.
There is a Sajnekhali watchtower in the midst of beautiful foliage and river channels where you can get up close and personal with over 200 bird species, including kingfishers, sandpipers, herons, Caspian terns, open-billed storks, whimbrels, white-bellied sea eagles, and many more. Let's know more about Places to Visit in sundarban.
Tour the Villages in the Area
Now, this is something that I am very interested in! Imagine a wildlife safari in the Sundarbans with a side of rural tourism, where you'll have one of the most remarkable experiences of your life connecting with Sundarbans' tribal people and learning about their culture. This UNESCO World Heritage Site also includes a few adjacent villages that you may visit to add to your recollections of your Sunderbans tour.
Witness the local dance drama cultural show, 'Bonbibi Pala,' and learn about the lifestyle and culture. You may also attend culinary courses to learn how to prepare local cuisine, as well as embark on a crab or fishing excursion around the hamlet. Do you know that in the Sundarbans there is a community named 'Widow Village,' where the people have had one or more members of their family devoured or assaulted by tigers?
Plan a Sunderbans Night Safari to see the rarest phytoplanktons.
Warning: Nyctophobia sufferers should avoid this. People with weak hearts should beware, as you will be treated to some jaw-dropping views of phytoplanktons that may cause your heart to skip a beat. Let's know more about Places to Visit in sundarban
Let me take you on a knowledge journey before I explain anything. "Phytoplanktons are microscopic autotrophic components with the ability to glow at night." This wise ride explains why you should go on a night safari in the Sundarbans.
Seek Blessings in the 400-year-old Temple of Netidhopani.
Because of its tranquil lake and old homes, Netidhopani is a picture-perfect tourist destination in the Sundarbans. The feature that makes this a must-see Sundarbans tourist destination is a 400-year-old temple of religious and historical importance. So, if you believe the Sundarbans are only about animals, think again!
At the Bhagabatpur Crocodile Project, you may see freshwater crocs.
Bhagabatpur is one of the major saltwater crocodile breeding centres in the Sundarbans, as well as a popular tourist site. If you come here, you will have the opportunity to see crocodiles of all ages. This popular tourist attraction is an ideal stopover for spotting this reptile species and adding some pulchritudinous memories to your lifetime of nature encounters.
Explore the Wildlife inside the Mangrove Interpretation Center's Boundaries
Sundarban, one of India's most popular National Parks, allows you to explore and view animals through forest expeditions, river crossings, and mangrove tangles. Not only that, but simply staying within the confines of a complex can help you learn more.
The Mangrove Interpretation Center and Museum in Sajnekhali is the place to go if you want to learn more about the local ecology and fauna. Several antiques and antiquities from the reserve are on display in this one-of-a-kind museum in Sundarban. The museum also keeps track of the most recent tiger sightings. Let's know more about Places to Visit in sundarban. Let's know more about Places to Visit in sundarban
Read More:
Bring Sunderban Memories Home in the Form of a Souvenir
Shopping is an essential part of every holiday. In every way, this statement is correct. What will you do with your mark of remember' of that specific tourist destination you've covered if you visit a place and leave empty-handed? Memories fade with time, but keepsakes help you recall the time you spent in a certain location. Sundarban is reputed to be one of the greatest sites to acquire genuine honey and organic brown rice in the country.
You may also acquire local handicrafts to add to your amazing collection of handicrafts (which you presumably have created from your travels) at home if you're an art fan. Let's know more about Places to Visit in sundarban. Let's know more about Places to Visit in sundarban
Where To Stay In Sundarbans :
A/C/Non-A/C Tour, A/C/Non-A/C/ Personal Car, Deluxe Cottage, Delectable Menu, Experienced Tour Guide 12 Regular Spots, Folk Dance, Car, Boat, Room Sanitization, Air Conditioning & Non-Air Conditioning Package Do you want to track down and see wild tigers? Make a reservation for a Tiger-Friendly Safari. Safaris can be arranged through your lodge or through tour companies. Since 1998, we've been in business. It was an amazing experience. Service tailored to your needs. Tourism in the Royal Sundarban.
We have Sundarban Tour Packages Daily Basis.
For Booking Of Best Sundarban Package (Starting from 2799/-)
Royal Sundarban Tourism
Visit: https://tinyurl.com/y6smhoup
Contact: 7439965413 / 8584838109
Whats app link : https://tinyurl.com/yxtvhcs3
Email: info@royalsundarbantourism.com
Address: Sundarban. Gosaba Market Durga Mandir Road, Pin – 743370, West Bengal, India