We celebrate because we need to recharge our energies, especially our positive energies, from time to time. Before we celebrate any event, we do the suddhikaran para on ourselves. This is critical for us to accomplish. We may perform it on a regular basis if we are diligent and precise. However, as busy humans, we do not have that much time every day.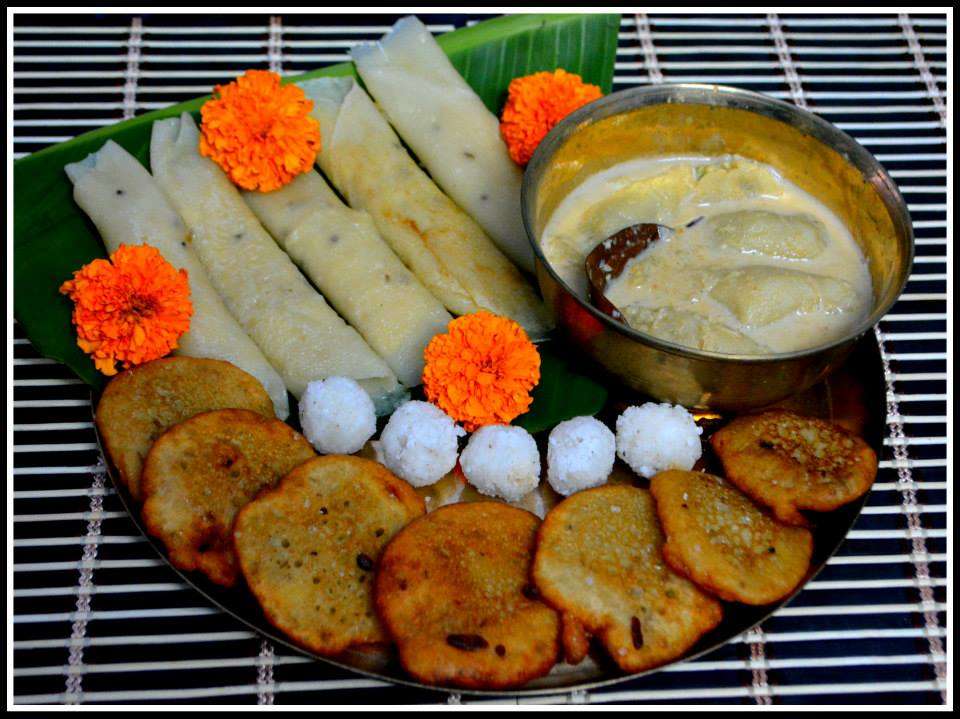 As a result, we select these particular days to commemorate our religious festivals, when we begin and end our days in a unique way. We clean ourselves in particular, put on new clothing, tidy our homes, buy new goods, and maintain as much cleanliness as possible. As a result, festivals are extremely significant in all civilizations. Let's know more about Sundarban Pithe Puli Festival.
All About Sundarban Pithe Puli Festival
In Sundarban, the same procedure is used. Here, too, there is no shift in culture or rules. When the Sundarban festivals arrive, they are also celebrated with pomp and music. People come here to practise their culture and celebrate festivals.
Every culture has its own set of norms, but one thing that all civilizations have in common is hygiene, the purchase of new items, and eating. You will be able to observe how wonderfully the residents of Sundarban celebrate the holiday if you take a Sundarban tour of West Bengal Tourism during these celebrations. Let's take a look at the Sundarban Pithe Puli Festival in greater detail.
People in Sundarban live in a harsh environment with limited conveniences, yet their desire to be joyful, rejoice and enjoy life with their loved ones never wanes. It's incredible, and the rest of the world should learn from them.
Read More:
When we travel to a festival, we see that our cost exceeds every budget. We can't seem to find happiness. We still have a yearning for something. Even if they do not have sufficient lighting, modern décor, a decent pandal, or any rich and wonderful cuisine in Sundarban, their degree of happiness remains constant. They like it so much that they make things so beautiful in their own unique style that you will never believe what I am saying unless you experience it for yourself.
Winter and Bengal Pithe go hand in hand. Bengal's winter combined with sweet pithe is what Bengalis are anticipating. Every state in India has its own distinct culture and delectable dessert. In Bengal, the winter season is when every Bengali home cooks pithe, a unique type of desert.
If you're unfamiliar with pithe, it's a sweet dish made from rice flour and jaggery. Pithe comes in a variety of forms, including:
These are the several Bengali delicacies that are exclusively available during the winter. Pithepuli festival is one of the finest venues to immerse yourself in these delicacies. So why don't you join a Sundarban Puli Utsav Tour? This event will include a wide range of pitches.
How will you take up the Sundarban Travel?
To travel to Sundarban, you must first make a reservation with a reputable travel provider Royal Sundarban Tourism. They will arrange for your tickets, lodging, and all other aspects of the event to be ready for you. All you have to do now is follow their instructions.
Let's discuss the festival's two-night and three-day stay in Sundarban:
It is not necessary to spend a long time in Sundarban throughout the winter to enjoy this celebration. A two-night, three-day vacation in Sundarban will offer you a taste of what it's like to live in Sundarban.
During your visit, you will be able to sample the delectable pithas at the festival, listen to some great Bengal folk music and acts, and fully appreciate Bengal's heightened culture.
Royal Sundarban Tourism
Visit: https://tinyurl.com/y6smhoup
Contact: 7439965413 / 8584838109
Whats app link : https://tinyurl.com/yxtvhcs3
Email: info@royalsundarbantourism.com
Address: Sundarban. Gosaba Market Durga Mandir Road, Pin – 743370, West Bengal, India