Daily Life In Sundarban During The Period Of CoViD-19 2022
Sundarban is mostly a natural environment. A spot where you may take a deep breath and commune with nature. This location must be conserved and safeguarded. As a result, UNESCO stepped forward to safeguard this area and its wildlife. However, everything is out of order today, during the Covid-19 time. It has affected Sundarban in the same way that it has affected the rest of the globe. Sundarban is no longer a free and unrestrained land. It has also been constrained by many limitations and rules.
It's still fine for humans. Their everyday lives are restricted in Sundarban, yet they can be shut up in their dwellings. When it comes to animals, though, it is a little depressing because these unfortunate creatures are no longer visited by humans. Everything has been lost: entertainment, food, and love. Perhaps they, too, are missing the people.
TOURISM AND COVID-19 – UNPRECEDENTED ECONOMIC IMPACTS
The crisis provides an opportunity to reconsider how tourism interacts with our societies, other economic sectors, natural resources, and ecosystems; to better measure and manage it; to ensure a fair distribution of its benefits; and to accelerate the transition to a carbon-neutral, resilient tourism economy.
The brief makes recommendations in five areas to mitigate the significant repercussions on people's lives and economies, as well as to restore a tourist industry that puts people first. It includes instances of government support for the industry, argues for a reopening that prioritises worker, tourist, and host community health and safety, and offers a path for tourism transformation.
One of the world's most important economic sectors is tourism. It is the world's third-largest export sector (after fuels and chemicals), accounting for 7% of global commerce in 2019.
It may account for more than 20% of a country's GDP in some cases, and it is the world's third-largest export industry overall.
Tourism is one of the most impacted industries by the Covid-19 epidemic, which has had an impact on economies, lives, public services, and opportunities around the globe. The company's whole value chain has been impacted.
Tourism export sales might plummet by $910 billion to $1.2 trillion by 2020. This will have a broader impact, perhaps lowering global GDP by 1.5 to 2.8 per cent.
In both emerging and established countries, tourism supports one out of every ten employment and provides a living for many millions more.
Tourism accounts for up to 80% of exports in some Small Island Developing States (SIDS), as well as significant portions of national economies in both developed and developing countries.
Tourism:
When it comes to tourism, it has taken a back seat as well. However, because the government is rigorous and energetic, the situation in Sundarban is partly under control. The cleanliness and infrastructure are in good shape, and tourists are flocking to the area. It is nearly impossible for anyone to remain cooped up in their homes for an extended period of time. So they go to Sundarban every now and again to take a break and feel rejuvenated. Because so many preventive measures have been implemented in Sundarban, you do not need to be concerned.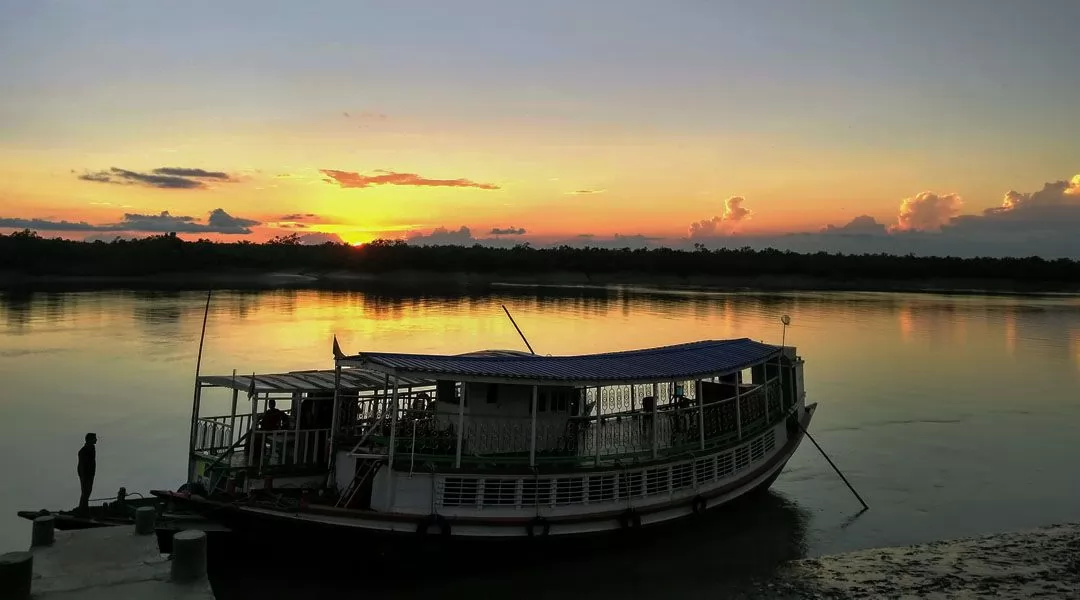 What people Ask?
Q. Should we go for the Sundarban tour during Covid 19?
A: Yes, you may take a Sundarban trip during Covid 19, since it would make you happier.
Q. Is it safe to visit Sundarban now?
A: Yes, it is now safe to visit Sundarban since cleanliness and sanitization are strictly enforced.
Q. Will it be a costly tour?
A: No, the tour will not be expensive because Sundarban is a low-cost destination.
Go for a Sundarban tour now:
Sundarban's daily routine has returned to normal. You may now take a tour of the Sundarban. Because it is a natural habitat, Covid 19 has no impact. It's great news for you.
Where the land meets the ocean at the southern tip of the state of West Bengal lies the Sundarbans, a stretch of impenetrable flowering tree forest of nice size and bio-diversity. Sundarban may be a huge space covering 4262 sq. km in India. Royal Sundarban Tourism has a lot to offer. There are about 248 bird species found in Sunderban national park including a large number of migratory birds of Sundarban from higher latitudes that visit the park in winter months like Herons, Egrets, Cormorants, Storks, Green Pigeons, and Sand Pipers.
The main species of Sundarban birds in Sunderban national park are Small Minivet, Common Flameback, Black-hooded Oriole, Fulvous-breasted Woodpecker, Mangrove Whistler, White ibis, Osprey, Yellow Wagtail.
There are many Sundarban tour operators that offer different types of package tours to the Sundarbans National Park in West Bengal. Most are predefined group tours with fixed itineraries and can either be day tours, overnight, or multiple nights with set accommodations included. However ROYAL SUNDARBAN TOURISM IS The best, You will be picked up from Kolkata and dropped back there and can either stay aboard a boat or on land. Hotels and resorts also provide their guests with tour packages. The best package you will get at Royal Sundarban Tourism. AC/Non AC Tour, AC Deluxe Cottage, Delicious Menu, Experienced Tour Guide, Personal Car. 12 Regular Spots, Folk Dance, Car, Boat, Room Sanitization, AC & Non AC Package.
We have Sundarban Tour Packages Daily Basis.
Read More
For Booking Of Best Sundarban Package (Starting from 2500/-)
Royal Sundarban Tourism
Visit: https://tinyurl.com/y6smhoup
Contact: 7439965413 / 8584838109
Whats app link : https://tinyurl.com/yxtvhcs3
Email: info@royalsundarbantourism.com
Address: Sundarban. Gosaba Market Durga Mandir Road, Pin – 743370, West Bengal, India