Sundarban Places to Visit in January: India may have a myriad of exciting wildlife destinations located throughout its length and breadth but one place that offers a pristine and riveting environment, not just for the animals but also for the visitors is the beautiful Sundarban National Park. Let's know more about Sundarban Places to Visit in January.
It derived its name from a Mangrove plant called Sundari which is found in abundance here. Numerous creeks and tributaries, waterways and islands make Sundarbans the most attractive and alluring National Park of India. It is also one of the most unique and large mangrove ecosystems in the world.
This most famous UNESCO World Heritage Site is an ideal place to see wildlife at its best and is widely popular for the beautiful orange black-striped Royal Bengal Tigers. Besides, this national park that consists of 102 islands on the Indian side also houses various small enclosures such as crocodile and turtle farms, and there are wildlife museums as well as watchtowers.
You can also find a few wildlife sanctuaries located in the Sundarban Islands of Lothian and Halliday which add so much to your Sundarban Wildlife tour. Let's know more about Sundarban Places to Visit in January.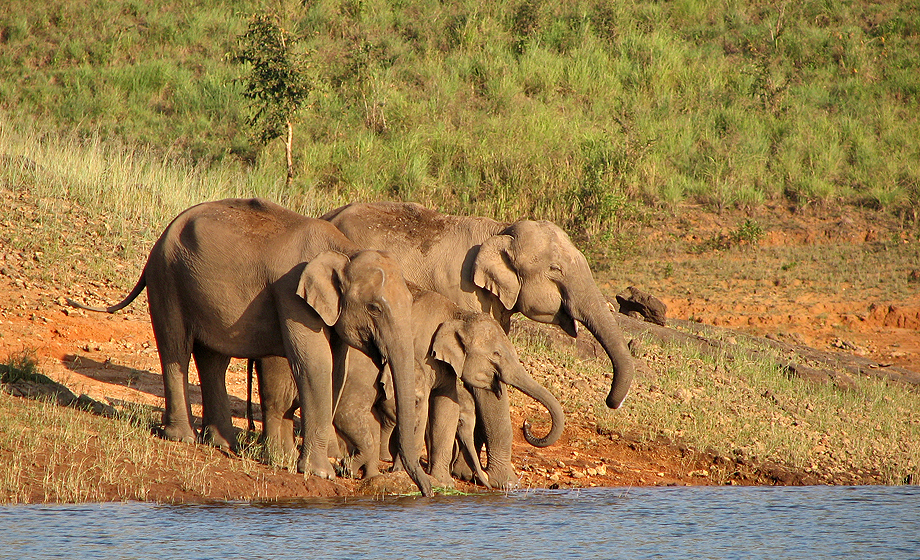 Sundarban is a fantastic place to visit. It is located in West Bengal India.  If you have still not heard about it, then you must go on to read the article and gather some knowledge about it. Next, you can Google and know about it more.
It is a beautiful place and in today's situation, it is heaven because where the whole world is facing the crisis of Natural life with tress, Sundarban enjoys its abundance.
God bestows the most costly things on us for free. We don't understand this that is why we deplete it. Let's know more about Sundarban Places to Visit in January.
Whatever let's return to the topic!
The 5 offbeat places of Sundarban to visit during January:
1. Jhorkhali:
Jharkhali Island is a fantastic Sundarbans hideaway. From Kolkata, you may go by car. Travelling by train is also an option. Canning is the closest railway station. Jharkhali is a great spot to visit because of its natural beauty and halophytic Mangrove Forest. Every day, Meany tourists gather here for a picnic or to visit the Sundarban. Tourists are welcome to stay at the resorts. There are several resorts on this island. A small zoo has just opened here to safeguard tigers.
There is also a chance of seeing a regal Bengal tiger there. Also, if you want to travel insight by spending a few hours on the Sundarban River. Every time, a luxury curious or a boat is offered. This Mini Island has almost 30 resorts.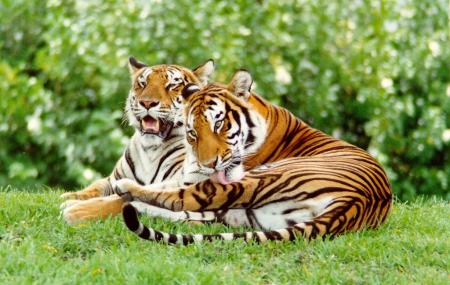 It is recognised as the Sundarbans' gateway. If you're visiting the Sundarbans with your family and friends, you'll enjoy a short day excursion here. A lovely blue sky, brilliant sun, and broad and gorgeous beaches surround the castle.
A tiger rescue centre may also be found here. You may approach these dangerous and vicious creatures and examine their health and well-being intimately. Let's know more about Sundarban Places to Visit in January.
2. Dutta River:
In Kolkata, you must always arrange a Sunderban Tour Operator. They'll tell you all about the areas in Sundarban that are underappreciated yet fascinating. Let's know more about Sundarban Places to Visit in January.
Take a boat trip down the Dutta River while you're in Sundarban, and you'll quickly notice that your worried mind has found peace and you're feeling tranquil from inside.
3. Charaheri Char:
Ok! If you have a strange obsession with locating crabs in bodies of water, here is the spot for you. When you book a Sundarban Tour with West Bengal Tourism, you enjoy these benefits.
This village is at the southernmost portion of the Sunderbans, and it is home to crabs as well as other strange animals including lizards, snakes, and crustaceans.
4. Golpatar Jungle:
You'll be pleased to learn that Taki is only 80 kilometres from Kolkata, and from here the Sundarban region begins. The Golpatar forest may be found in this area.
This location will lead you to Maachranga Dwip, where you may search for the magnificent Durgadalan ruins. You will, without a doubt, like this location. Let's know more about Sundarban Places to Visit in January.
Read More:
5. Kalash Island:
Do you have a soft spot for wild animals? If you answered yes, we are confident that you will enjoy this location. The gorgeous Olive Ridley Turtles may be seen here. Turtles are on the edge of extinction, so come soon to see these endangered animals in their natural habitat.
This location not only has turtles, but it also has some of the most gorgeous wild creatures you will ever see.
It's time to visit Sundarban now!
The month of January is the most beautiful of the year, and it is the best time to visit Sundarban.
The greatest time to visit the Sundarbans is from October to March when the weather is favourable. Except for a few days of bitter cold, the weather has been pleasant for the whole period of the aforesaid time span, with temperatures ranging from 10 to 30 degrees Celsius. You will be able to appreciate the Sundarbans' flora and wildlife as well as the raw forest's splendour without any bother. Let's know more about Sundarban Places to Visit in January.
We have Sundarban Tour Packages Daily Basis.
For Booking Of Best Sundarban Package (Starting from 2799/-)
Royal Sundarban Tourism
Visit: https://tinyurl.com/y6smhoup
Contact: 7439965413 / 8584838109
Whats app link : https://tinyurl.com/yxtvhcs3
Email: info@royalsundarbantourism.com
Address: Sundarban. Gosaba Market Durga Mandir Road, Pin – 743370, West Bengal, India