Tourist Attractions in Sundarban: This treasure mine of diamonds in the world's largest mangrove forestation is just waiting to be discovered! While on a weekend Sundarban tour from Kolkata, you'll have the opportunity to see and learn about everything from rare and unique animal life to old and heritage temples, even rare and incredible aquatic species like dolphins, sea mangrove trees up close and personal, experience life and living in rustic villages, and the list goes on! You just get in your automobile and wait for the finest to be discovered at Sundarban by ticking the following must-do list.
West Bengal is a tourist's paradise for those who enjoy a once-in-a-while contact with the unusual aspects of everyday life. Art and culture, nature, and even history heritage walks are all available in Bengal, whether in Shantiniketan, the Sunderbans, or Kolkata. Today, we'll take a look at the top five spots in the Sunderbans.
This isn't your average green hideaway; it's home to animal species you won't find anyplace else in India, including a famous tiger breed named after the location. The trees with submerged roots and mangroves present in this location are also an uncommon attraction. Plan a trip here as soon as possible to live out your Bounty Hunter meets African Safari fantasies. Let's know more about Tourist Attractions in Sundarban.
1. Spot the Bengal Tiger in the National Park
Travelling to two or more parks, depending on how much time you have, is great. This increases your chances of viewing tigers while also providing you with a wonderful range of animals and landscapes. Everyone would have their own opinion on the greatest site to watch tigers in India.
Bandhavgarh, Ranthambore, and Kanha National Parks, on the other hand, are wonderful tiger destinations, while Satpura, Tadoba, and Pench still have good tiger numbers but also provide a wider range of activities. However, because this is nature, no sightings can be guaranteed! If you keep your eyes peeled, you might just get a glimpse of one. Let's know more about Tourist Attractions in Sundarban.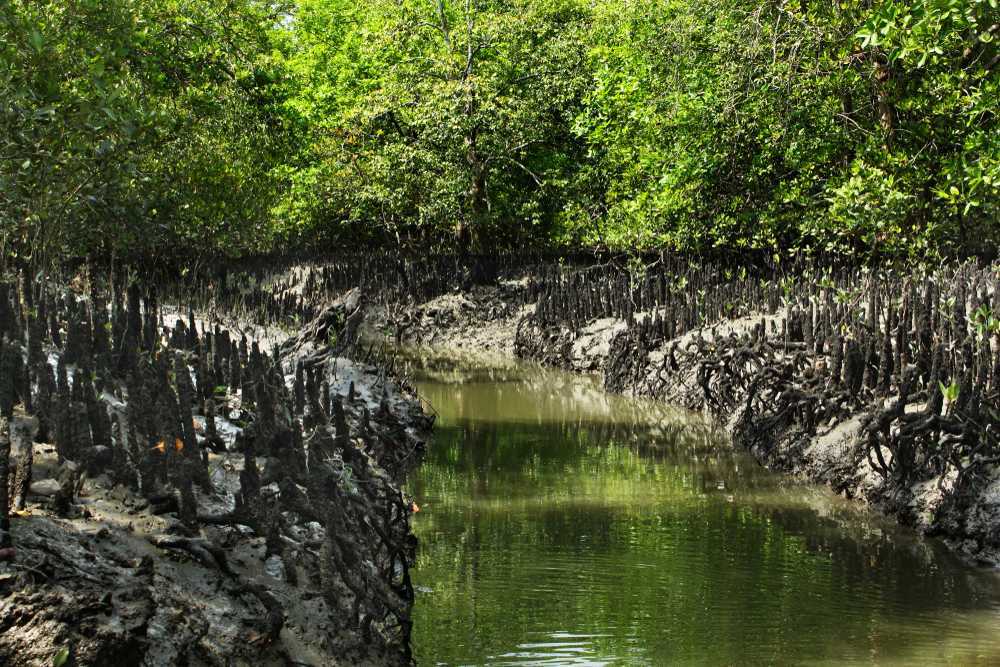 The Bengal Tiger, a highly uncommon and unique creature, maybe easily sighted in this park. You may take a boat trip through Sundarban National Park, meandering through all of the streams, canals, and waterways along the way.
With all those mangroves and beautiful woodlands coming into view from the river, this voyage can be absolutely fascinating. If you're very lucky, you might be able to see not just one, but many of these endangered tigers while on a trip in this area. This journey would be enhanced much more by pug markings and anecdotes from the boatmen. Let's know more about Tourist Attractions in Sundarban.
2. Bird Watching in Sajnekhali Bird Sanctuary
A river island called Sajnekhali, located in the heart of the Sundarban is a favourite resting site for birds and a bird lover's heaven. While you're here, expect to see more than 200 different species of winged companions enjoying a nice time in their natural habitat.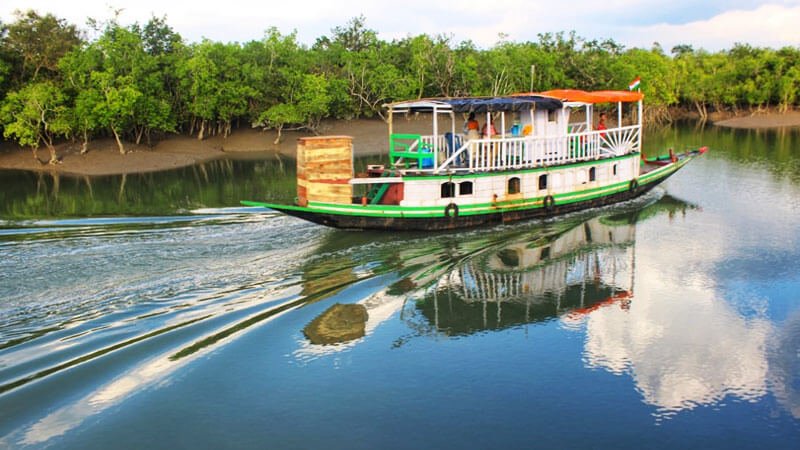 Sajnekhali Bird Sanctuary is a tranquil and picturesque location where you may see rare bird species such as Kingfishers, White-bellied Plovers, Sandpipers, Vultures, and other species.
If you plan on visiting the Sajnekhali Bird Sanctuary, don't forget to bring your binoculars. This sanctuary is noted for its unique population of birds, making it a Bird Watcher's Paradise. Try to spot colourful kingfishers, egrets, green pigeons, and herons, among other birds. Let's know more about Tourist Attractions in Sundarban.
Read More:
3. Exploration from Netidhopani
When visiting Sundarban, a prominent water tower that offers views of the remains of the 4 century-old Shiva Temple is a must-see attraction. This is also a well-known pilgrimage site that attracts a large number of visitors throughout the year. Onlookers are treated to a spectacular view of the beautiful vegetation and animals that surround this watchtower.
The Netidhopani Watch Tower is one of the numerous towers of the Netidhopani complex. The tale of Behula and Lakhindari is linked to the Tower. Come have a look around.
The legend behind the Netidhopani Watch Tower is that while following her dead husband on his final excursion on the boat, Behula observed something unusual on the bank of what is now known as Netidhopani. A woman was doing laundry when a youngster kept interrupting her.
She was irritated, so she sprayed the youngster with water. The youngster had lost his life. The woman completed her washing and then re-sprayed the youngster with water while repeating mantras to resurrect him. A view of the ruins of Netidhopani Temple, a 400-year-old Shiva temple. One of the most well-known Watch Towers in the Sundarbans. Let's know more about Tourist Attractions in Sundarban.
4. Holy visit to Gangasagar
As we approached the sacred waters of Sagardwip or Gangasagar, we were met with endless lengths of beautiful silver sand, bright skies, and calm winds. Despite the scorching temperatures, we had a lovely time as the frothy seas softly swirled around our feet in the calm beach waters.
The Gangasagar is a well-known and important pilgrimage destination for devotees, attracting millions of religious pilgrims each year during the Makar Sankranti festival. After the historic Kumbh Mela, this is claimed to be the second-largest religious gathering. Devotees bathe at the holy confluence of the River Ganga and the Bay of Bengal. Let's know more about Tourist Attractions in Sundarban.
5. Spot the turtles at Kanak
Olive Ridley turtles lay their eggs on Kanak Island in the Sunderbans. To deposit their eggs here, they travel around 100 kilometres inland from the sea. From December to March is nesting season. These turtles can be seen in huge numbers during this period.
In Sundarban, there is a significant island known as Kanak, which is home to Olive Ridley Turtles. During their nesting season, which runs from December to March, these uncommon and unusual turtles travel 100 kilometres across the island to lay their eggs. Observing these extraordinary turtles and their nesting process is a very amazing experience.
6. Halliday Island
One of the most picturesque places in Sundarban is Holiday Island. It is the eighth stop on the Sundarban National Park itinerary. The Halliday Wildlife Sanctuary, also known as Halliday Island, is one of the Sundarbans Biosphere Reserve's three Wildlife Sanctuaries. The other two are the Sajnekhali Wild Life Sanctuary and the Lothian Wildlife Sanctuary. This island is situated on the Malta River, near the Bay of Bengal's confluence.
A very beautiful island located to the south of the Sundarban Tiger Reserve is a must-see on your journey. Aside from the beautiful scenery, this island is home to extremely uncommon barking deer. Let's know more about Tourist Attractions in Sundarban.
7. Katka
Katka is a popular safari destination in Sundarban and one of the few islands where you can see tigers, deer, monkeys, and uncommon bird species. If you enjoy walking, this is one of the greatest sites to explore near Sundarban and an excellent starting point for the path that leads to Kathakali.
8. Piyali
It is an entrance to the park and one of the lovely spots to visit near Sundarban. It is great if you want a romantic and picturesque area to rest for a bit. Green paddy fields would surround you, and the Piyali Delta's splendour is enhanced by the River Malta.
9. Crocodile Sanctuary
The Bhagabatpur Crocodile Project on the Saptamukhi River is the place to go if you want to see the world's largest estuarine crocodiles and even see their hatching process.
10. Hiran Point
This location, also known as Nilkamal, provides a good view of most of the Sundarban's creatures. It's a favourite site for nature enthusiasts, surrounded on one side by two notable rivers and on the other by the spectacular Khulna Range in the north.
Sundarban weekend trip is the best excursion to do with family, friends, or even by yourself! Simply hire a self-drive automobile in Kolkata from Revv and head to the Sundarbans. It's a place that ensures a lot of fun, feeds your enthusiasm for animals, links you with nature, and provides you with a great opportunity to take amazing photos to share on social media.
How to reach Sundarban:
By Air: The nearest airport in Kolkata is Dum Dum (166 kilometres).
Rail travel:
Canning, 48 kilometres distant, is the closest train station.
Gosaba, 50 kilometres distant, is the closest town.
Only riverine rivers provide access to the Sundarbans. There are suburban trains to Canning and road transit to Namkhana, Raidighi, Sonakhali, and Najat from whence motor launch services to the Sundarbans are accessible.
Route:
Namkhana (105 km), Sonakhali (100 km), Raidighi (76 km), Canning (64 km), and Najat (105 km) are the above-mentioned embarkation ports from Kolkata (92 km).
Waterways: The following is an estimate of the time it takes to travel between various points:
1. Bhagabatpur Crocodile Project (from Namkhana) (2.5 hours) Sagar Island is a small island off the coast of India (2.5 hours) Jambudwip Jambudwip Jambudwip Jambud (3.5 hours)
2. Sudhanyakhali – Sajnekhali (40 minutes) Tiger Project Area of Buridabri (5 hours) Netidhopari is a term used to describe a person who is (3.5 hours) The Island of Vacation (3 hours)
3. Sonakhali – Gosaba – Sonakhali – Gosaba – Sonakhali – Go (1 hour)
4. Kalas from Raidighi (5 hours)
Sunderban National Park is best visited between September and May.
We have Sundarban Tour Packages Daily Basis.
For Booking Of Best Sundarban Package (Starting from 2799/-)
Royal Sundarban Tourism
Visit: https://tinyurl.com/y6smhoup
Contact: 7439965413 / 8584838109
Whats app link : https://tinyurl.com/yxtvhcs3
Email: info@royalsundarbantourism.com
Address: Sundarban. Gosaba Market Durga Mandir Road, Pin – 743370, West Bengal, India