Know About Sundarban
Trip To Sundarban at Festival Season: Sundarbans National Park, known for having the world's largest mangrove forests, is located about 110 kilometres south of Kolkata in West Bengal, India. It is also a Tiger Reserve and a Biosphere Reserve known for being the home of Royal Bengal tigers, among other things, as well as roaring rivers and beautiful estuaries. Sundarbans National Park is part of the Sundarban delta, which extends into Bangladesh. It is a UNESCO World Heritage Site with a diverse range of bird and animal species, including salt-water crocodiles. We can know more about A Trip To Sundarban at Festival Season.
How To Travel To Sundarbans At A Festival Season
What else do you need when you can unwind and feel liberated? Yes, we require nothing, but how do we obtain that one day? All you need is some planning and knowledge of how to go on a Sundarban tour. Sundarban is located in Bengal, which has many festivals. So, pick a festival that appeals to you and plan a trip to Sundarban. This trip is something you can do with your family and friends.
Going to Sundarban during a festival, on the other hand, has its advantages. You may not realize it now, but once you arrive in Sundarban, you will understand the true benefit of going there. Now that you've decided to visit Sundarban during festivals, go ahead and do it. We can discuss more A Trip To Sundarban at Festival Season.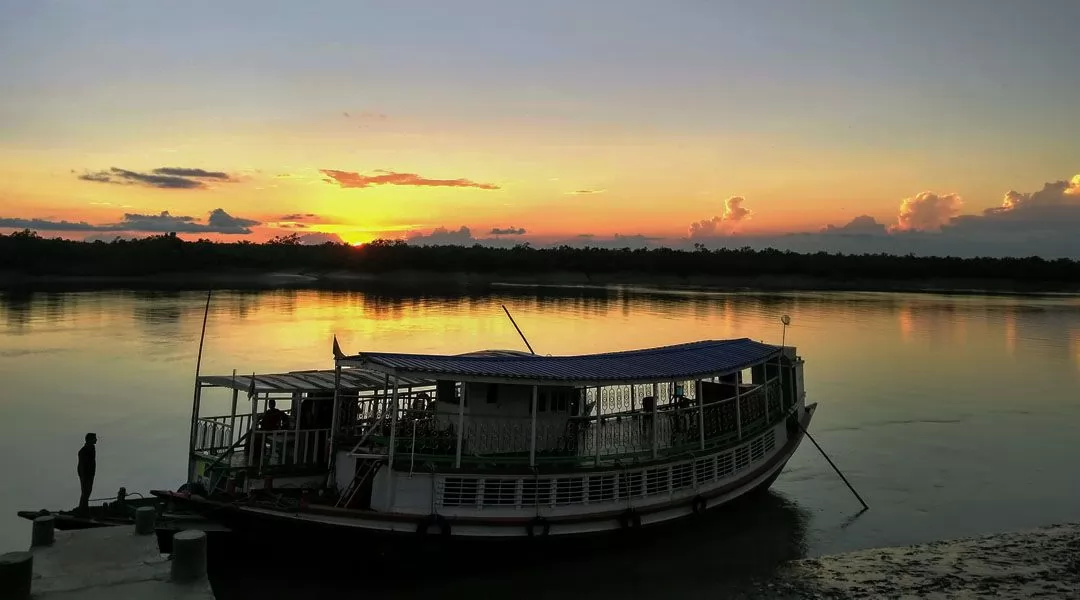 Here is your plan, see if it serves your purpose.
Pack all essentials:
We all enjoy travelling, and when we do, we must decide what to bring and what not to bring. However, we frequently experience the problem of forgetting what we were supposed to bring and what extras we purchased. This is a real issue that must be addressed. So we decided to write this blog for you today.
If you are going to Sundarban during this time, make sure you have packed everything you need. A mask, sanitiser, and all other protective gear are required.
Before you do a proper Sundarban tour booking know it.
More Sundarban Tour Details Blogs
Sundarban package details blog
Sundarban Tourism Details blog
1. Only bring one or two bags:
Make only one or two bags. This is extremely important. If you make more than two bags, it will be extremely difficult for you. You can bring your daily necessities. Don't pack something just because you need it. It will be a disastrous decision.
2. Travel light and comfortably:
Make your trip to Sundarban enjoyable rather than stressful. If you do this, you will be disrupting your tour. As a result, always pack light and travel easily. Without any additional baggage. We can find more details about A Trip To Sundarban at Festival Season.
3. Bring only the necessities:
Always bring only the necessities. If you bring too many items, such as shoes, clothes, and makeup, you will never be able to use them on your tour and will be irritated the entire time. So, pack intelligently rather than haphazardly.
Packing is extremely important:
Always keep in mind that packing is crucial, and if you don't pack properly, you won't be able to travel well. This is extremely important and must be followed.
Get Festival Ready:
Festival Sundarban tourism involves visiting a region at its peak of fun, amusement, cheer, a large crowd, and a colourful spirit when the entire community comes out to celebrate an event or a festival that has been ingrained in local tradition and culture since the distant past. Arriving at your destination just as the country is getting ready to celebrate is a fantastic experience.
You find yourself neck deep in the ocean of extreme mirth with the local Sundarban crowd. You can feel the pulse of the community as it participates in fun, frivolity, and celebration. The air becomes thick with happiness, and you notice a sea of happy faces all around you. You become a part of the crowd and become giddy with delight. We can know more about A Trip To Sundarban at Festival Season.
You must now decide which festival you will attend. When you are aware of this, you must plan accordingly. Pack and move by it. You will feel at ease.
3. A Few Extra Scenes:
You should look into some side scenes. This will allow you to leave happy. Yes, you will enjoy the festival, but a quick trip wouldn't hurt, right?
4. Delectable delicacies:
Festivals imply delectable foods. So going to a festival and not eating some tasty food is something you simply cannot do. So, enjoy some fantastic delicacies there.
Make your trip more enjoyable:
Your trip is your happy beginning, and you must make it as happy and safe as possible. So, go for it and make it happen as soon as possible. Choose the most authentic Sundarban tour package for your trip. We can discuss more A Trip To Sundarban at Festival Season.
Where To Stay In sundarban During Durga Puja:
Tour with AC Non AC, AC Luxury cabin, tasteful Menu, truly professed Tour Guide, Private bus, which is fairly significant. 12 regular spots, folk dancing, a bus, a boat, room sanitization, and a package with AC and non- AC, which is fairly significant.
You can choose All the packages from here
Sundarban Tour 1 Night 2 Days.
Sundarban tour 2 Nights 3 Days.
If You want to buy an online Sundarbans Tour Package:
Buy online Sundarban 1 Day tour
Buy online Sundarban Boat Tour 3 days 2 Night
Buy Online Sundarban 3 days 2 Night Package
Buy Online Sundarban 1 Night 2 days Package.
We have Sundarban Tour Packages day moment.
For Booking Of Stylish Sundarban Package( Starting from 2799/-)
Name: Dilip MAity
Organization: Royal Sundarban Tourism
Organisations Web link: https://royalsundarbantourism.com/
Contact: +917439965413 / 8584838109
Gpay / Phone pay : 9804049535
Email: info@royalsundarbantourism.com
Address: Tiger More, Gosaba, Pakhiralay, Pakhiralay Main road, District- 24 Parganas South, West Bengal 743370