Visit Sundarban now: Sunderban Tiger Reserve may be accessed via Sonakhali through Canning or Bagna via Dhamakhali. The access points for the South 24 Parganas Forest Division, which is located on the western bank of the river Malta, are Namkhana, Raidighi, or Jharkhali through Canning/Basanti. For the STR, entry permits are available in Canning, Sonakhali, and Bagna; for the western portion of the Sunderban Forest, they are available at Canning, Namkhana, and Raidighi. Lets me know about Visit Sundarban now.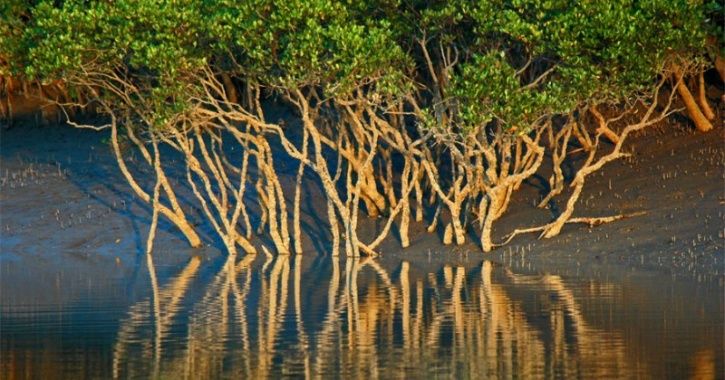 No more lingering. Enough with the pondering, it's not feasible. Enough with the melancholy. Enough with the boredom. It's time to get up, move, and start moving right now. Sundarban is now accessible and a quick journey there is simple. The West Bengal government has approved the current opening of Sundarban to visitors. Therefore, instead of staying inside your home and being miserable, go outside and have a fantastic vacation with your family at Sundarban. You know what, Sundarban Tiger Reserve is a great place to observe Royal Bengal Tigers. Let me know about Visit Sundarban now.
By air:
The closest airport to Kolkata is Dum Dum (166 kilometres).
Rail:
Canning, located 48 kilometres away, is the closest railhead.
The closest town, Gosaba, is 50 kilometres distant.
The only method to reach the Sundarbans is through riverine waterways. Motor launch services for the Sundarbans are accessible from Namkhana, Raidighi, Sonakhali, and Najat by suburban trains to Canning and by road from Kolkata. Let's know about Visit Sundarban now.
Road:
The departing cities from Kolkata that are listed above are Namkhana (105 km), Sonakhali (100 km), Raidighi (76 km), Canning (64 km), and Najat (92 km).
Waterways: The elapsed time between various places is about as follows:
Crocodile project from Namkhana to Bhagabatpur, No. 1 (2.5 hours) Island Sagar (2.5 hours) Jambudwip (3.5 hours) (3.5 hours)
2. From Sudhanyakhali to Sajnekhali (40 minutes) Buridabri (area of the Tiger Project) (5 hours) Netidhopari (3.5 hours) (3.5 hours) Vacation Island (3 hours)
3. Gosaba from Sonakhali (1 hour)
4. From Kalas to Raidighi (5 hours)
Visit Sunderban National Park between September and May.
The five best things about Sundarban are:
Amazing atmosphere
Very less pollution
Wonderful Animals to watch
Green and beautiful everywhere
A fantastic boat ride.
Yes, you may now access all of these. You may simply travel here and have a wonderful, peaceful vacation with your friends and family because it is not too far away. All of your safety concerns are being handled by Sundarban Tourism. Both safety and fun are possible. The government issued an order allowing the National Park to open, but it did so while taking all safety precautions into consideration. As a result, you shouldn't ever be concerned about a safety crisis. Your enjoyment and pleasure should be your primary concerns. The launch of all tourists is scheduled for June 15, 2020. Lets know about Visit Sundarban now.
The safety measures they are taking care of are:
• Every tourist's hygiene is taken care of.
• Hotel cleaning is being done.
• The vehicles they will travel in and their automobiles are being cleansed.
Additionally, the boats are being cleaned.
• The visitors are told to keep their distance from one another.
Therefore, you don't need to worry because safety and security are being taken care of; all you need to do is enjoy yourself. A lot of fun. Be joyful and banish all misery.
We have Sundarban Tour Packages every day
For Booking Of Best Sundarban Package( Starting from 2799/-)
Name: Dilip MAity
Organization: Royal Sundarban Tourism
Organisations Web link: https://royalsundarbantourism.com/
Contact: +917439965413 / 8584838109
Gpay / Phone pay : 9804049535
Email: info@royalsundarbantourism.com
Address: Tiger More, Gosaba, Pakhiralay, Pakhiralay Main road, District- 24 Parganas South, West Bengal 743370