Situated in the Indian state of West Bengal, the Sundarbans National Park comprises serene canals, creeks, waterways, and islands. The national park is one of the best tourist places to visit in West Bengal and is a famous tiger and biosphere reserve in the area. It forms a section of the Sundarbans located on the Ganges Delta.
Declared as a wildlife sanctuary in the year 1966, the Sundarbans is home to a vast population of wildlife species – the Royal Bengal tigers (around 100), thousands of spotted dear, and many more exotic species. The pristine natural beauty and the simplistic charm of the region also make it a hit among travellers. Let's know more about Refreshed In Enchanting Sundarban.
The Sundarbans Tiger Reserve spans an area of 2585 square kilometres. It is a serene web of semi-submerged mangroves which straddle peacefully on the border of India and Bangladesh. Away from the hustle-bustle of the city, the location of Sundarbans National Park is such that it offers a refreshing respite with its uninterrupted calmness and beauty.
Here is a detailed list of reasons that will beguile you to plan a trip to this serene place that is blessed with abundant flora, fauna and nature's magical views: –
1. Spotting the Royal Bengal tiger and other exotic species
Looking at a regal Bengal tiger from a safe distance is as exciting as you can imagine. It is one of the main reasons why the Sundarbans National Park is so well-known. However, if you do not see the powerful tigers roaming in the area, do not be discouraged because there are lots of other reasons to visit this enthralling place. Let's know more about Refreshed In Enchanting Sundarban.
You can simply select from a variety of wildlife safari packages in India that include a tour of the Sundarbans National Park to stare at the gorgeous flora and fauna of the location and enjoy a one-of-a-kind travel experience to see the wildlife of the region. The boat safari timings of Sundarbans National Park are also included in the trip packages for your convenience.
Boat safaris are the only method to explore the region and see the Sundarbans National Park's unique fauna, which includes fishing cats, wild boar, leopard cats, flying foxes, rhesus monkeys, and many other unusual wildlife species. Let's know more about Refreshed In Enchanting Sundarban.
Rock pythons, water monitors, and king cobras can be found in the Sundarbans National Park. Among the aquatic life are various fishes, Hermit crabs, and red Fiddler crabs. Countless species flourish in this location, and you will be astonished at how many you can spot in this intriguing environment.
2. Go bird-watching in the Reserve
The Stork-billed Kingfisher, Pied Kingfisher, Brahminy Kite, Black-headed Gull, Common Tailorbird, and other bird species may be seen in the tiger reserve. Bird enthusiasts go to this location to see these birds and bring back pleasant memories.
When you explore the picturesque surroundings of Sundarbans tiger reserve, the soft buzzing of birds relaxes you and fills you with a sense of tranquillity. The Sajnekhali Watch Tower is the ideal place to see some lovely birds. Let's know more about Refreshed In Enchanting Sundarban.
3. Gawk at the captivating flora of the region
Another notable feature of the Sundarbans National Park is its mangrove vegetation, which includes over 64 plant species. They can resist salty and estuarine environments. When you visit the park, you will get the opportunity to witness some beautiful flora and trees such as dhundal, garjan, passur, goran, and Sundari. Looking at the multi-coloured flowers, whether Kankra's red blossoms or Khalsi's yellow blooms, will make for a wonderful journey to the region.
4. Take in the calm environs of the region
The boat journey leads you into the deeper waterways of the magnificent forest, allowing you to soak in the area's purely natural splendour. Because of its unspoiled natural beauty and diverse fauna, Sundarbans National Park is a refuge for nature lovers, animal aficionados, and tranquillity seekers. The soft rustling of leaves, the chattering of lovely birds, and the breathtaking vistas of the region's thick green trees allow you to waltz into peace. Let's know more about Refreshed In Enchanting Sundarban.
The park is a photographer's dream, allowing you to marvel at the diverse fauna and take in the exquisite natural surroundings.
5. Sundarbans National Park Information
Here are some vital facts about Sundarbans National Park that you should be aware of before planning a vacation to this magnificent region: –
· Location
The Sundarbans National Park is accessed mostly through the Sajnekhali Wildlife Sanctuary, which also has a museum, watchtower complex, turtle farm, crocodile cage, and other noteworthy places. The Sundarbans are only accessible by boat, which is an important aspect for visitors to understand. Sundarbans National Park is roughly 100 kilometres southeast of Kolkata.
· No Plastic
Another thing you should know before visiting Sundarbans National Park is that plastic is prohibited in the region.
· Climate
Sundarbans Tiger Reserve's climate is typically pleasant, with temperatures ranging from 20 to 48 degrees Celsius.
· How to Reach
Kolkata is the city that is nearest to Sundarbans National Park. It is linked to the national park through trains, rivers, and roads.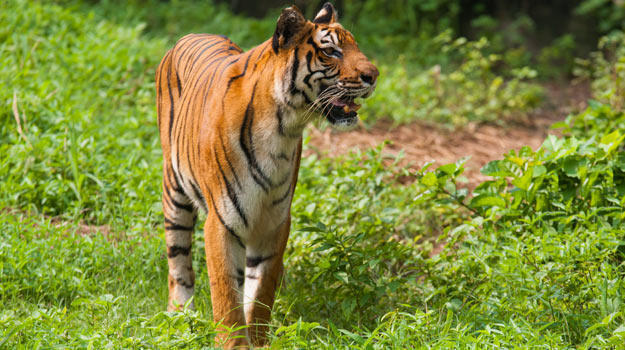 · Best time to Visit
Sundarbans National Park is best visited during the winter months of December, January, and February.
Many people visit the UNESCO-protected Sundarbans National Park by taking advantage of Sundarbans National Park tour packages, which include a pre-planned schedule for touring the region. These tour packages cover all of the key features of the area, making travel enjoyable and simple.
Overall, Sundarbans National Park or Tiger Reserve will enchant you and provide you with a close encounter with nature. The park provides the ideal setting for unwinding and rejuvenation while taking in some breathtaking natural vistas. Whether it's observing the park's exotic creatures or being enchanted by its natural splendour, Sundarbans National Park knows how to captivate you.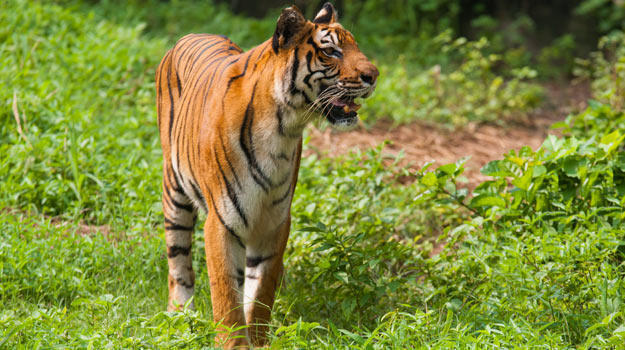 "A mind that is not refreshed is actually frustrated." – Miss Roy
No one wants a dissatisfied mind for himself, and certainly, no one wants to be unhappy. So break out of your funk and immerse yourself in something new and exciting. What do you think? Let's get started.
If you've never gone to Sundarban, let me use this fantastic chance to tell you all about it. Sundarban is a land of greenery, lovely animal life, fantastic birds, a calming river, and some genuinely kind people. All of these elements combine to form a spectacular Sundarban. If you wish to visit Sundarban, you must book a Sundarban trip online right now. Here are some ideas to help you relax in this wonderful Sundarban.
1. Feel the vibe of the Place:
You must always be aware of the environment's atmosphere. You will undoubtedly be fantastic. Your mind and brain will be transformed for the better. You'll feel revitalized and at ease.
2. Know this part of Bengal:
You should attempt to learn about this section of Bengal since it is really interesting. It gives off an entirely different atmosphere. You will feel fantastic here. This is fantastic.
3. Get united with nature:
You must become one with nature. This is an excellent approach to getting people together and getting awareness. Nature teaches you to be more patient and to give up. You are now a receiver.
4. Happy heart:
You get to eat well, and your heart is pleased as a result. This is a spot where you can eat something delicious and nutritious. That is why Sundarban is notable for a variety of reasons.
5. Be free:
Sundarban helps you to become free, and you can only experience true freedom here. This is a lovely location for your enjoyment and independence. Sundarban has something for everyone.
What do People ask?
Q.Can I seriously feel refreshed in Sundarban?
A: Yes, Sundarban may always make you feel refreshed and cheerful.
Q.Is Sundarban worthy of visiting?
A: Sundarban is absolutely worth visiting. It's a spot where individuals may readily feel revitalized.
Q.How many days should I stay there?
A: You may remain for at least two or three days and feel absolutely rejuvenated.
Feeling revitalized This is the moment for you to feel revitalized and joyful. This is the moment to recharge your batteries. Enough of you worked and felt undervalued. Now get up and feel revitalized. Consider the Sundarban trip adventure.
Royal Sundarban Tourism
Visit: https://tinyurl.com/y6smhoup
Contact: 7439965413 / 8584838109
What's app link: https://tinyurl.com/yxtvhcs3
Email: info@royalsundarbantourism.com
Address:Tiger More, Gosaba, Pakhiralay, Pakhiralay Main road, District- 24 Parganas South, West Bengal 743370
Map Link: https://tinyurl.com/4ayujcff