Facts That Make Your Sundarban Trip Fun: Although India has a plethora of intriguing wildlife locations dispersed throughout its length and width, the picturesque Sundarban National Park provides a pure and enthralling habitat not only for the animals but also for the tourists. We can know more about Sundarban Trip.
It gets its name from the Sundari Mangrove plant, which grows abundantly here. Sundarbans is India's most beautiful and enticing National Park, because of its numerous rivers and tributaries, canals, and islands. It is also one of the world's most distinctive and extensive mangrove ecosystems.
This well-known UNESCO World Heritage Site is a great spot to witness wildlife at its finest, especially the stunning orange and black striped Royal Bengal Tigers. Furthermore, this national park, which comprises 102 islands on the Indian side, has different tiny enclosures such as crocodile and turtle farms, as well as wildlife museums and watchtowers. There are also a few wildlife sanctuaries on the Sundarban Islands of Lothian and Halliday that will enhance your Sundarban Wildlife trip.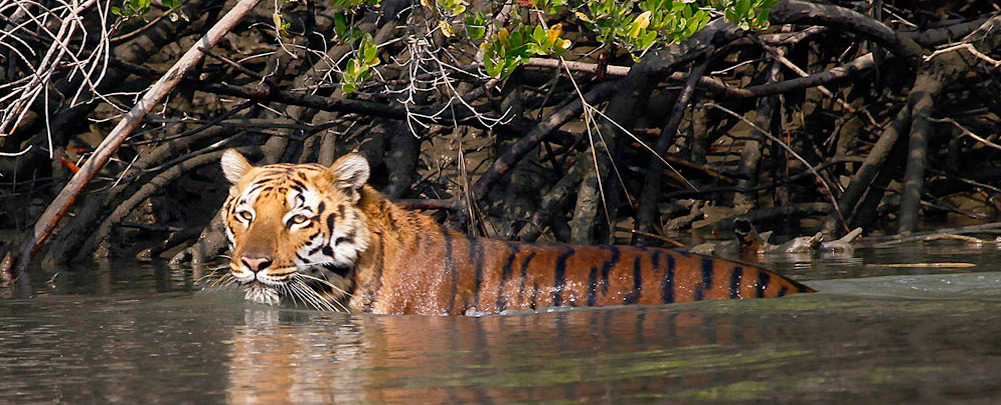 Useful Information & Quick Facts on Sundarban Tiger Reserve
| | |
| --- | --- |
| Sundarban Biosphere Reserve | Facts |
| Area | 10,000 square kilometres of land and water |
| Value | World Heritage Site by UNESCO (1987) |
| Location | At the confluence of the Ganga and Brahmaputra rivers, it is between India and Bangladesh. |
| Unique Fact | The World's Richest Mangrove Forest (78 species of Mangroves) |
| Why it is Popular | For exotic animals and flora and fauna. |
| Popular Flora of Sundarbans | Harga, Jat Baine, Son Champa, Kankra, Sundari, Tora, KhKhalsaHoya, Goria, Hental, and Genwa are just a few examples. |
| Popular Fauna of Sundarbans | The Royal Bengal Tiger, the Fishing Cat, the Spotted Deer, the Wild Boar, the Fiddler Crab, Crocodiles, Reptiles, Marine Turtles, and the Water Monitor Lizard are just a few examples. |
| Popular Avifauna of Sundarbans | Endemic brown-winged kingfishers, marsh harriers, Jungle Crows, Green pigeons, wood Sandpipers, woodpeckers, Little stints, Common Snipes, and Golden Plovers are among the 170 species. |
| Best Time to Visit | November to February |
| Major Rivers | Ganga, Brahmaputra, Meghna and Padma |
| Achievements | Finalist in the New Seven wonders of Nature |
Sundarban Complete Travel Guide
This is a comprehensive travel guide to this one-of-a-kind national park in West Bengal.
Location of Scenic Sundarbans
Sundarban National Park is around 110 kilometres from Kolkata's Durga Puja Capital, and the routes will take you to Godkhali (nearly three-hours trip). Traversing rural communities into this famous site where mangrove forests abound, which is known for having the world's biggest mangroves, can be seen exclusively in the Sundarban Tiger Reserve. We can know more about Sundarban Trip.
How Can We Get There?
However, the topic of how to go to Sundarban paradise may be answered by stating that it is only accessible by boat to Sajnekhali island, which is regarded as the national park's entry. In reality, this island is where you can purchase park admission tickets, which cost Rs 60 for Indians and Rs 200 for visitors. We can know more about Sundarban Trip.
Best Time to Visit Sundarbans
The ideal time to visit the Sundarban National Park is during the dry season, which runs from November to February.We can know more about Sundarban Trip.
Boat Safari Timings
8:30 a.m. to 4:00 p.m. Sundarbans does not allow boats after 6:30 p.m.
Where to Stay in Sundarban?
As an eco-friendly destination in India, modest accommodations are available rather than luxurious ones with a whole village and wildlife experience. And for regular cheap hotels, Gosaba, Sundarban's biggest island, is the place to go. Sundarban National Park also has a variety of jungle camps and tourist resorts that provide excellent lodging amid nature and the wild.
If you enjoy experiencing the outdoors and are a travel enthusiast, a Sundarban forest tour is one of the greatest possibilities. Sundarban is a revered name due to its distinct properties. Sundori trees are said to be responsible for the name of this Tiger reserve forest, which is located amid India's largest mangrove forest.
What makes the Sundarbanforest trip such an enjoyable vacation program? If you appreciate incorporating entertainment and excitement into your Sundarban adventure, you should be aware of the many itineraries available. We can know more about Sundarban Trip.
The adaptability of a well-organized Sundarban Forest trip is its strongest feature. The common program agenda includes enjoyment of the wilderness, water beauty, and bird observation. You may simply incorporate extra fun activities into your trip, such as experiencing folk culture, dining on delectable fish, viewing safari from watchtowers, exploring local communities, and so on. You must choose your travel package with care.
Before you start looking for the best Sundarban tour packages available for online booking, let's go through the top eight things to do in Sundarban.
Sundarban is a great region in and of itself, and taking a visit there increases your enthusiasm and delight. However, everything must be planned and systematized. If you finish this, you will be able to have a lovely journey to Sundarban. How can you improve the quality of your Sundarban tour?
Yes, this is an important question. However, there are various Sundarban tourist attractions to visit to make your Sundarban holiday even more delightful. These are my recommendations. Continue reading and enjoy yourself.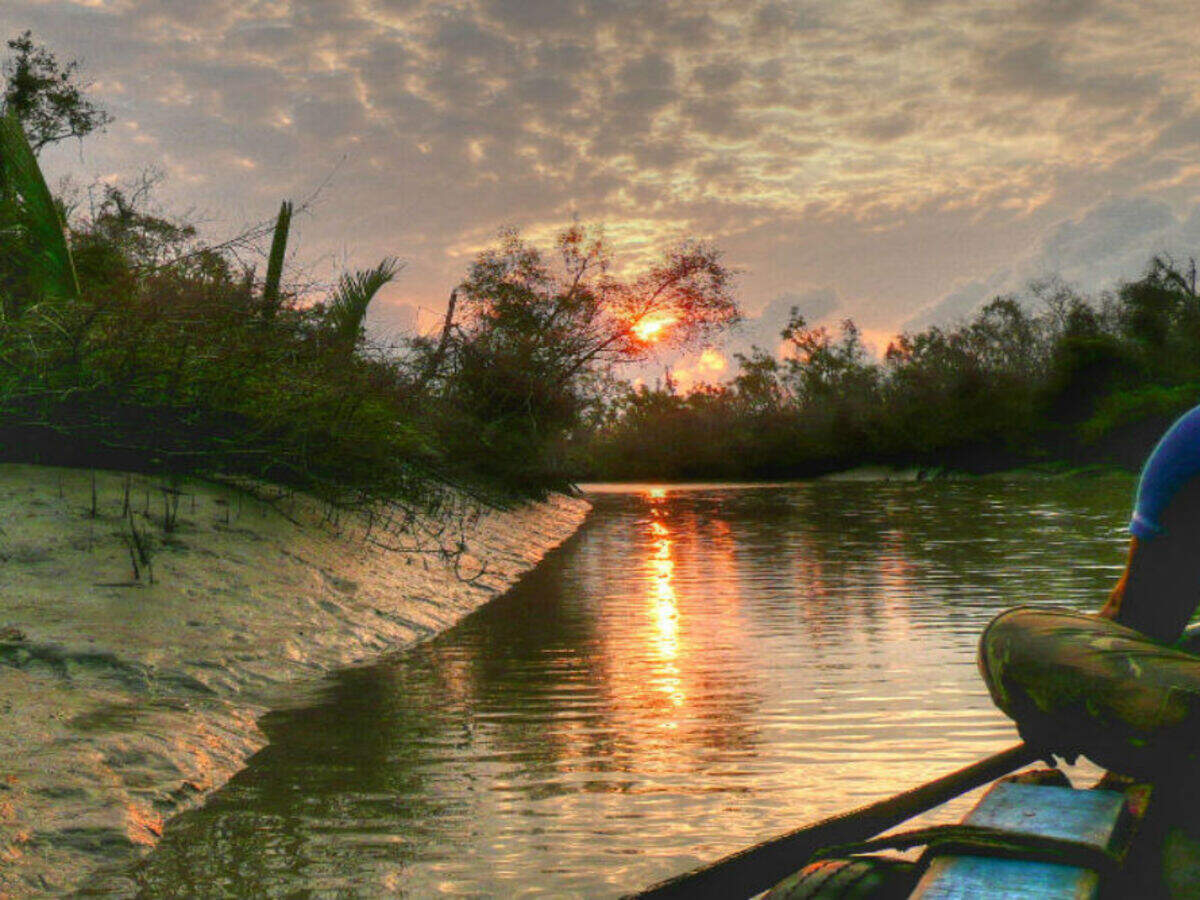 1. Sundarban is better with family
Why limit yourself to Sundarban when everything is gorgeous and delightful with family? When we're only talking about Sundarban, it's preferable to stay in that area. Have a fantastic time at Sundarban with your family.
2. Friends also give an extra edge
It is believed that while visiting Sundarban with friends, everything is given an additional edge, which is a beautiful thing. Have a good time at Sundarban with your friends.
3. Arrange for some outdoor games
You may also organize some outside games for everyone's enjoyment. Play a sport such as badminton, tennis, football, or cricket. This is wonderful and lovely; enjoy it and live happily ever after.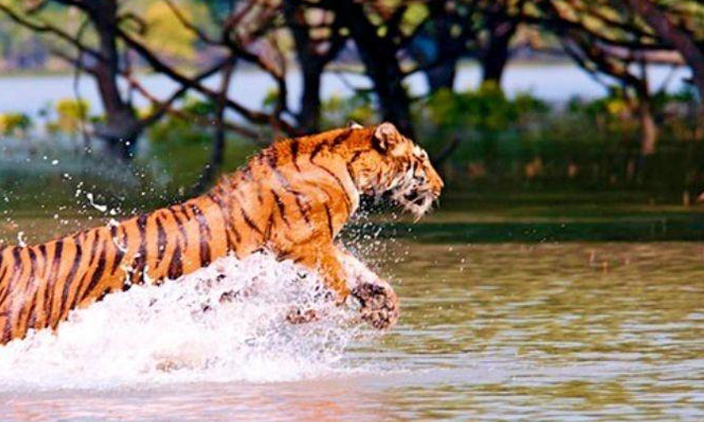 4. Pack some extra snacks
Snacks make any travel more fun. Bring some pleasant and tasty snacks so you may enjoy them with friends and family while you're there.
1. Arrange for some fun indoor games too
You must and should arrange some inside activities, such as ludo, chess, and so on, so that if it rains outside, you can still eat and play some fun games inside. It's certainly entertaining.
Fun in the Sundarbans
Have fun and enjoy Sundarban's attractions. This is the time to make the most of your time in Sundarban.
Visit Sundarban and feel happier.
We have Sundarban Tour Packages every day
For Booking Of Best Sundarban Package( Starting from 2799/-)
Name: Dilip MAity
Organization: Royal Sundarban Tourism
Organisations Web link: https://royalsundarbantourism.com/
Contact: +917439965413 / 8584838109
Gpay / Phone pay : 9804049535
Email: info@royalsundarbantourism.comAddress: Tiger More, Gosaba, Pakhiralay, Pakhiralay Main road, District- 24 Parganas South, West Bengal 743370