How to do a road trip to sundarban: Wildlife has a special way of hypnotizing you since it is so compelling! Many people are known to be fascinated by those hazardous four-legged creatures, their unique methods of hunting prey, how they coexist with the environment, and the greenery that cradles them all with the care and caution of a mother's lap. Wildlife lovers spend days observing jungle life, and expert photographers are known to sit for hours without moving to take pictures and movies that have won awards. Let's know more about How to do a road trip to sundarban.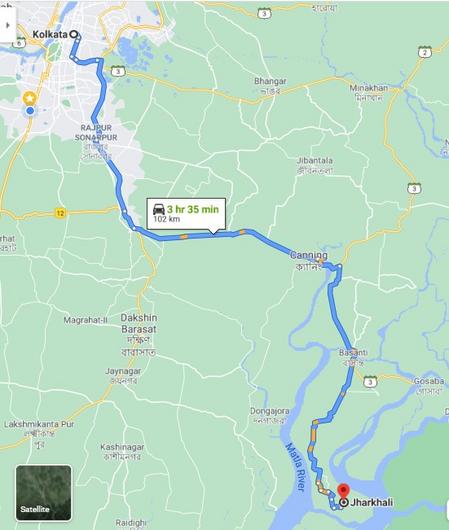 Although you might not have this amount of perseverance or patience, you could still wish to experience the thrill of a spectacular wildlife sighting in their natural environment. Additionally, enjoy the thrill of a speedboat cruise while meandering among mangrove forests. You've probably realized by now where you can take in all of this at once. Of course, in West Bengal's Sundarban National Park. A 10,000 square km UNESCO world heritage site, more than half of which is in Bangladesh and over 40% of which is in India, is stretched across these two countries. Let's know more about How to do a road trip to sundarban.
Numerous more uncommon, perilous, and diversified species may be found in the enormous mangrove jungle, which is home to the majority of Indian tigers. Additionally, you may go on a visit to the Sajnekhali Wildlife Sanctuary, which is located in the park's buffer zone and is solely used for bird viewing in the region. Locals are not permitted in this region, and there are only canals that lead to this national park. As a result, if you want to drive from Kolkata to Sundarban, you will first need to get to Godhkhali Jetty. We can discuss more about How to do a road trip to sundarban.
Quick tips to remember:
Distance from Kolkata to Sundarban — If you calculate the average Kolkata to Sundarban distance, it's 102 Km in total.
Time required to reach here via car — 4 hours
How to reach Sundarban by car?
The national park of Sundarbans is easily reachable by plane and train, however, driving is the best and most practical method to get there. For the Sundarban trip from Kolkata, we advise renting a car rather than bringing your own, as you will need to leave it at the port in order to board a boat to go there. You may drive to the Sundarban National Park from Kolkata and then take a boat from the closest boat launch service provider in the town to get to the park in Canning.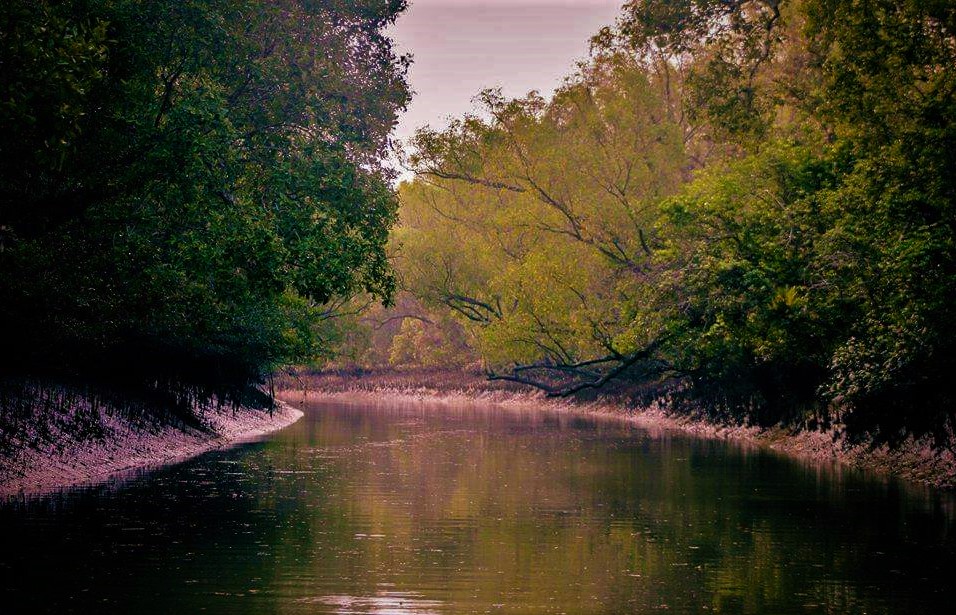 1. Get the season right:
For a genuine vacation to the Sundarbans, you must pick the correct time of year. Never plan a road trip during a wet or hot season. It will be a complete disaster.
2. Start early:
When planning a road trip, you must always get started early. You may get to Sundarban conveniently this way. This will make you joyful and provide you with enjoyment. Be at ease with the trip's low cost to the Sundarbans.
3. Follow the guide:
When on a vehicle journey through the Sundarbans, you must always listen to your guide. This will enable you to relax and enjoy your trip to the fullest.
Read More:
FAQ
1. What are the best things to do at Sundarban?
Sundarban is a fantastic location, and the finest things to do there are to unwind and enjoy yourself. I'll include the lovely forest, the animals, and the incredible boat trip if you're wondering what else you can see here.
2. How can I go to Sundarban?
It's fairly simple to go to Sundarban. It is not challenging at all. Your travel companion will easily transport you here if you just arrive in Kolkata. You can leave at any time by making the appropriate travel arrangements.3. What is the best time to visit Sundarbans?
There is no such best time to visit Sundarban?
Sundarban is a wonderful place that you may visit whenever you like. The greatest time to visit Sundarban is when winter is departing and summer is beginning, assuming you insist on knowing whether there is the best moment.
Sundarban Package Tour:
We are Provided by Royal Sundarban Tourism There are offered tour packages ranging in duration from two to four nights. A private three-day package for two people should cost about 10,000 rupees. This covers transportation to and from Kolkata, lodging, all meals, boat excursions, a naturalist and a local guide, park admission fees, a visit to a village, and a boat trip through the countryside. There are also unique birdwatching trips available.
From Kolkata, arrange for your most opulent Sundarban trip package. With the help of Royal Sundarban Tourism, make your time in the Sundarbans the most unforgettable ever.
We have Sundarban Tour Packages Daily Basis.
For Booking Of Best Sundarban Package (Starting from 2799/-)
Royal Sundarban Tourism
Visit: https://tinyurl.com/y6smhoup
Contact: 7439965413 / 8584838109
 What app link: https://tinyurl.com/yxtvhcs3
Email: info@royalsundarbantourism.com
Address: Sundarban. Gosaba Market Durga Mandir Road, Pin – 743370, West Bengal, India