Sightseeing In West Bengal: West Bengal is a nation with a rich cultural history and stunning natural surroundings. The lovely state is the birthplace of several historical civilizations, and as a result, a lot of people visit there each year for its breathtaking scenery, snow-capped mountains, stunning coastline, tea plantations, vast delta, lush forests, ancient temples, and great British temples. Every month, vibrant fairs and festivals beautify the state's culture. Numerous well-known pilgrimage sites draw numerous visitors from various religions and worldviews. Let's know more about Sightseeing In West Bengal
Here are six locations where you may have fun and be joyful. But stick to the rules, and you'll have more fun. You may have the happiest time and have the most fun here. So don't put off reading and making your travel plans any longer.
1.Darjeeling:
Darjeeling is a well-liked tourist destination in North-East India because it offers relief from the country's hot and muggy summers. Darjeeling does wonders to accommodate the magnificent view of the Himalayas by offering a heady combination of amazing tea plantations on rolling mountain slopes, meandering toy train excursions through the lovely town, and scrumptious traditional Tibetan dishes.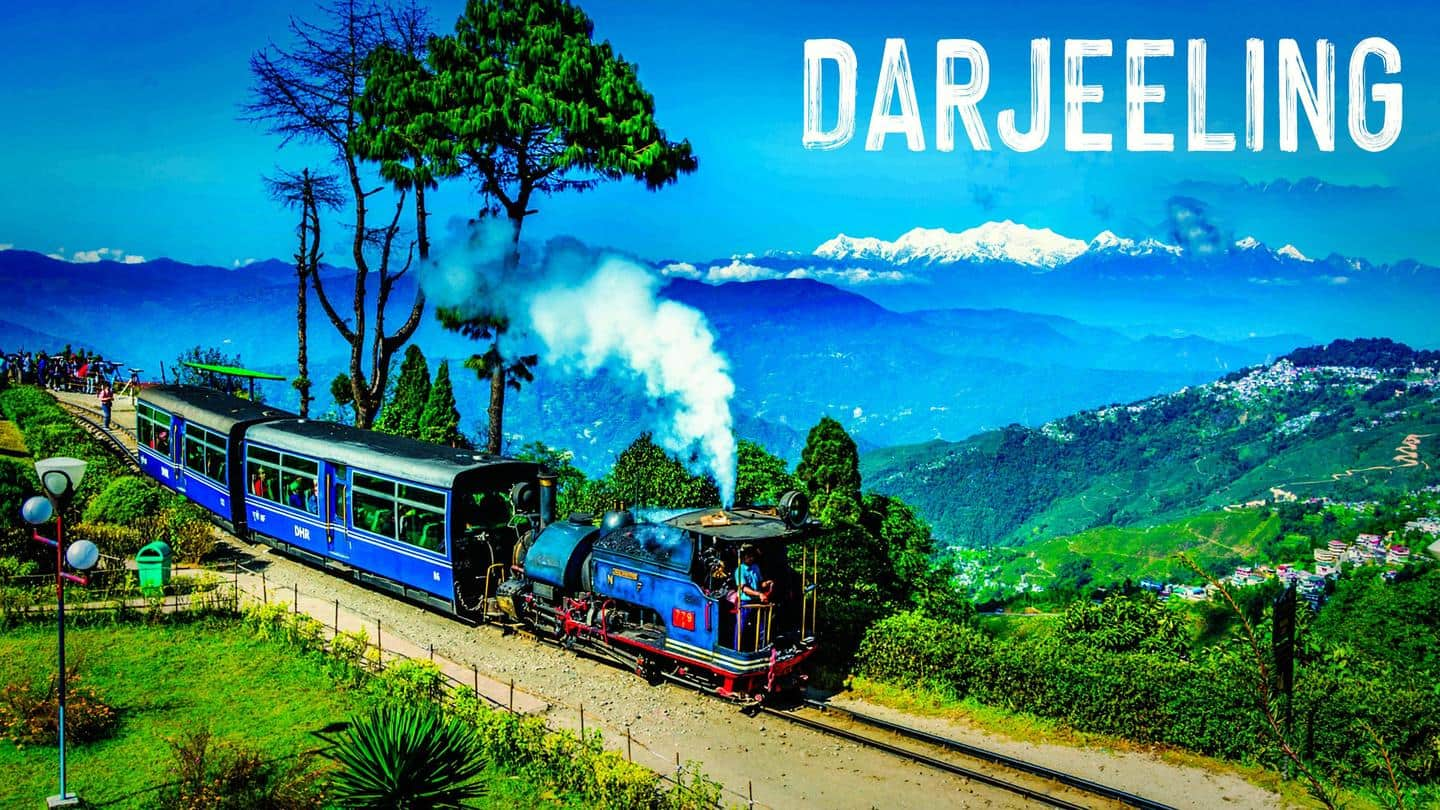 A wonderful, vibrant place. Everyone enjoys the hills, and they draw a lot of visitors. When you feel lonely or depressed, you must be here. Hills are so calming that they give you energy. Let's know more about Sightseeing In West Bengal
Plan your trip,
use a good travel agency,
and always use local guides.
2. Kalimpong–
West Bengal's Kalimpong is a stunning hill town. The stunning hill town is located at the base of the lower Himalayan Shivalik mountain range. Additionally, it offers breathtaking vistas of the Himalayas and stunning grasslands in addition to overlooking the Teesta River. For those who enjoy nature and serenity, it is one of West Bengal's best tourist spots. In addition, the hill town is lined with historic churches, Buddhist monasteries, and Tibetan handicrafts. Additionally, a vast variety of orchid blossoms and different plant nurseries may be found here.
Must-Visit Tourist Spots in Kalimpong –
1. Jang Dong Palriffo Brang Gompa
2. Tharpa Choeling Gompa
3. Dr Graham's Home
4.Deolo Hill
5.Kalimpong Cactus Nursery
6.Jaldhaka River Valley
7.Thongsa Gompa
3. Jalpaiguri and Siliguri:
Siliguri, a little hill town between the West Bengal region of Dor and the foothills of the Himalayas, is situated on the banks of the Mahananda River. Siliguri primarily acts as a base for tourists before they head off to enjoy the attractions of other tourist destinations like Kalimpong, Darjeeling, and Gangtok. However, Siliguri itself is a well-deserving holiday spot with plenty of things to see and do. Let's know more about Sightseeing In West Bengal
A tiny town in a district. Plenty to see, but not too busy. If you come here and take in the views, you won't want to go back to your home. However, you require a reliable manual:
Siliguri's top attraction is the Jalasapara National Park, which is located along the banks of the River Torasa. The park, which formerly had the title of "quickest natural global sanctuary," spans a distance of around 215 km and is made up of both river forests and grasslands. Read more about Sightseeing In West Bengal. The significant populations of Royal Bengal Tigers, elephants, one-horned rhinoceroses and other different types of deer are what make this park notable. You may take an elephant ride to leave the park in style, which is a great method to give you the chance to get up close to the animals.  We can discuss more Sightseeing In West Bengal
Siliguri's well-known tourist attractions
1. Chilapata Forest
2. Fulbari Barrage
3. Salugara Monastery
4. Coronation Bridge
5. Mahanadi Wildlife Sanctuary
6. Jaldapara National Park & Wildlife Sanctuary
4. Sundarban :
The Sundarbans, which means lovely forest and is located in both Bangladesh and India, was named a UNESCO World Heritage Site in 1984. Although it provides shelter to some of the most active and breathtaking flora and animals, this area has a peaceful appeal that astounds visitors with the simplicity and originality of its biological equilibrium. In reality, these trees are the final remnants of the massive jungles that formerly blanketed the Gangetic plains. Over 400 Royal Bengal Tigers are said to live in the Sundarbans, which has been a wildlife sanctuary since 1966.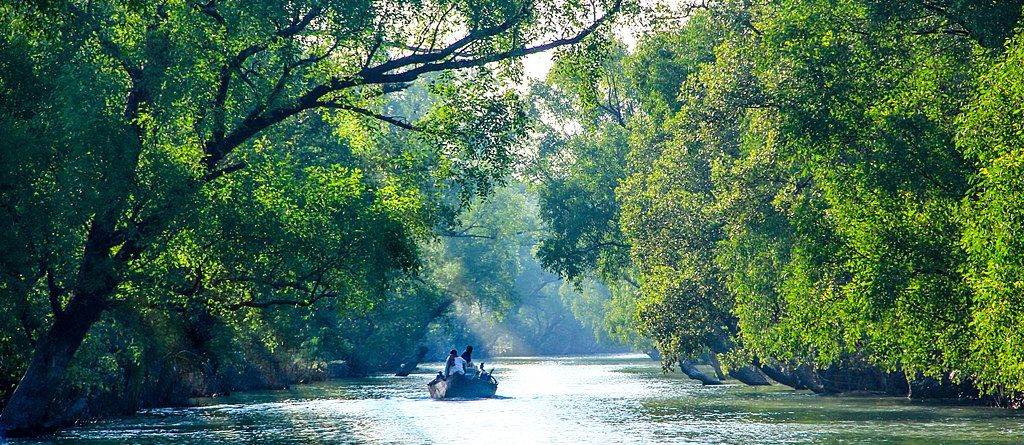 Amazing place and loved by all those who come to Sundarban they tend to visit again and again. This is a place where you find rivers, forests, and cultures altogether. You will love it.
Book Sundarban Tour:
 The Sundarbans National Park in West Bengal is served by several travel companies that provide a variety of package excursions. The majority are pre-planned group excursions with predetermined itineraries that might be either day trips or multi-night excursions with pre-arranged lodging.  We can discuss more Sightseeing In West Bengal.
However, ROYAL SUNDARBAN TOURISM IS THE BEST. You may choose to stay on land or on a boat and will be picked up and dropped off in Kolkata. Additionally, hotels and resorts provide tour packages to their clients. The greatest deal is available from Royal Sundarban Tourism. Delicious menu, Deluxe AC Cottage, Personal Car, Experienced Tour Guide, AC/Non AC Tour. 12 regular spots, folk dancing, a car, a boat, room sanitization, and a package with AC and non-AC.
We have Sundarban Tour Packages Daily Basis.
For Booking Of Best Sundarban Package (Starting from 2799/-)
Royal Sundarban Tourism
Visit: https://tinyurl.com/y6smhoup
Contact: 7439965413 / 8584838109
What app link: https://tinyurl.com/yxtvhcs3
Email: info@royalsundarbantourism.com
Address: Sundarban. Gosaba Market Durga Mandir Road, Pin – 743370, West Bengal, India
5. Puri :
Because the Jagannath Temple is a component of India's Char Dham, Puri in the state of Odisha is one of the four holy places that every Hindu must visit. One of the most popular short-trip destinations in West Bengal is the seaside city of Puri, which is situated on the Bay of Bengal coast.
Puri is still a popular travel destination for backpackers despite the fact that there is less bhang available now than there was in the 1970s when it first became popular among hippies. Local tourists want to stay close to the New Marine Drive since there are so many hotels and homestays nearby, while backpackers prefer to stay close to Chakra Tirtha. If you're going to be in India between the months of June and July, you shouldn't miss the Rath Yatra (chariot festival).
6. Digha:
One of the top tourist destinations in West Bengal is said to be the well-known seaside resort town of Digha. It is well known for both its undeveloped shallow sand beaches and sacred structures. It is said to be the most well-known weekend resort for families and is only 87 kilometres from Kolkata. This vibrant village allows you to experience the delight of nature to the fullest extent possible while being unaffected by commercial exploitation.
This area is truly a paradise because of the towering palm palms and gorgeous flora and wildlife. At just one location, the longest stretch of beaches in Digha will leave you feeling refreshed. Due to the town's verdant beauty and a profusion of flora, many tourists come here each year.
Given that it has some of India's most stunning beaches, Digha is a favourite vacation spot for beach lovers. One of Digha's most visited tourist destinations, New Digha Coastline features a long expanse of sandy beach with swaying palm trees. Other well-known beaches in Digha are Talsari Beach and Shankarpur Beach, where large numbers of visitors go to decompress and unwind from the stresses of daily life. Another well-liked tourist attraction nearby is the Chandeshwar Temple, which is a place of spirituality and holiness.
Travel because you want to and enjoy because that is your necessity.