Educational Trip to Sundarban: Are you in charge of organizing an educational excursion for the students at your school, college, or other institution? Do you want to plan a secure, pleasant, safe, and last but not least, educational visit to the largest mangrove forest in the world? Are you a teacher, a responsible student, or perhaps the head of the institution? The following queries must then be worrying you.

How to book Sundarban Tour For Schools
We will attempt to handle your problem area soon, though. But first, let us briefly describe Sundarbans, our business, and our activity.
Students from schools and colleges all around the world should take advantage of the chance that the Sundarbans give to visit, see, and experience the largest mangrove jungle in the world.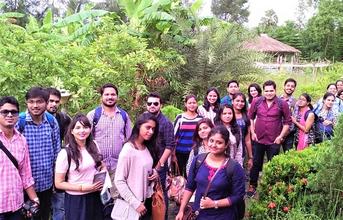 Sundarbans is home to several different animal and bird species, including crocodiles, deer, wild boars, leopard cats, monitor lizards, and the Royal Bengal Tiger, in addition to kingfishers, herons, and hundreds of other bird species. the enormous species of mangrove trees, which are only found in a few locations on earth. You won't locate a mud skipper fish in any other place, which makes it a singular sight. For your use, the Sundarbans.
Read More:
 Without access to TV or the internet, being able to spend every waking hour in the heart of this diverse and lovely environment will provide for crucial opportunities for social interaction, deeper concentration, a true focus on mother nature, and undivided attention to what the teachers have to say.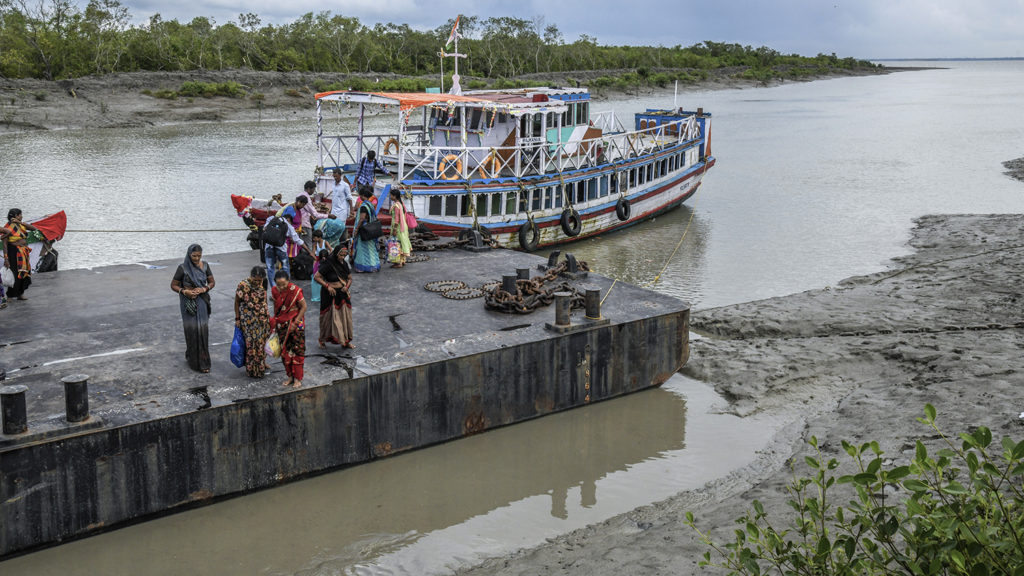 About Jungle Safari & Accommodation…
For the last 11 years, Royal Sundarban Tourism has offered tour packages and mangrove jungle boat safaris. From Kolkata, a trip to the Sundarbans might take two to three days. We run Sundarban Day Tour, Sundarban 1 Night 2 Days Tour, and Sundarban 2 Nights 3 Days Tour Packages.
Along with sightseeing tours of Kolkata and the surrounding areas, a customised student group departure to the Sundarbans is prepared based on the needs of the institution. We offer door-to-door transportation to and from your institution or motels.
With your choice of Howrah/Sealdah Rail station pickup and drop-off locations, we can quickly organize visits to the Sundarbans. Many thousands of tourists from India and other countries have visited the Sundarban Tiger Reserve with us over the years and have taken advantage of our hospitality.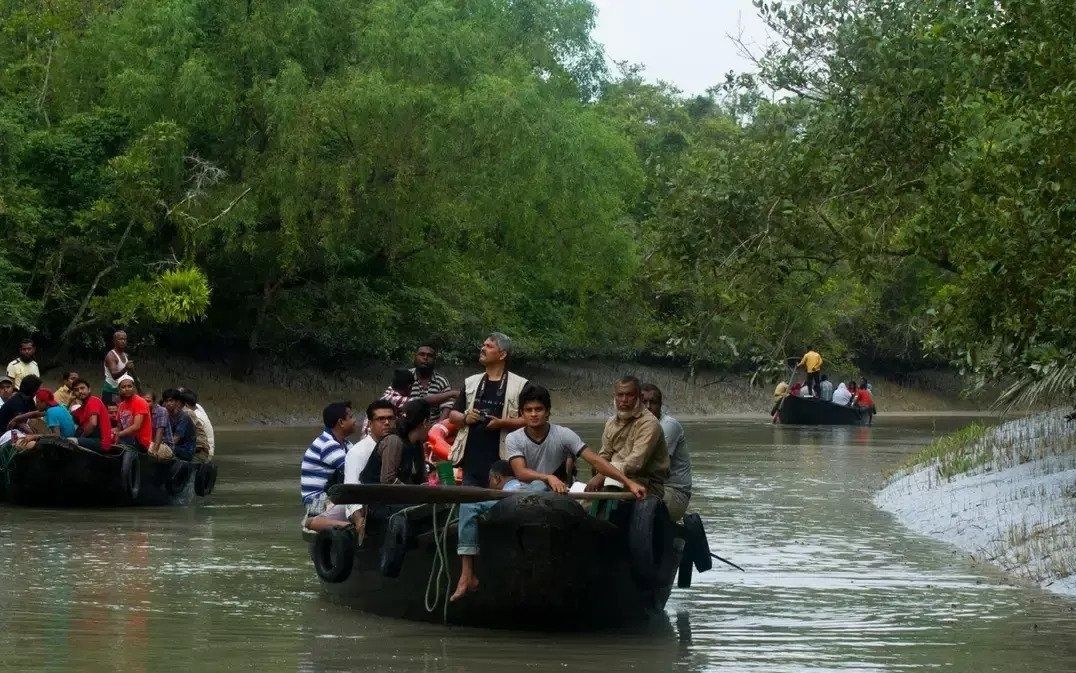 We are aware that a trip like this will stay in the kids' memories forever, and we firmly think that the lessons we teach them will benefit them in the long term. We take care of vegetarian/nonvegetarian, girls' and women's security, and small hotel stay bookings where there can be no invasion of the students' privacy with regard to comfort and food.
We send female counsellors with groups of girls to help them with their problems. Regarding the Sundarbans forest safari and accommodations, both are completely secure because they are governed by government agencies. Every party entering the woodlands is given a guide by the forest department, and there are severe rules on what is allowed and is not allowed.
When you stay at a lodge, you are located in a rural area with sizable areas of paddy fields and rivers, locals living in groups close to the resorts with little businesses, etc.
You don't need to worry about insects or mosquitoes at the resort. If you like, we also have mosquito nets in addition to repellents for them. The resorts and hotels have solar power as well as diesel generator backup, while the towns have grid-supplied electric lighting. Let's know more about Educational Trip to Sundarban.
Sundarban Tour for the students
When we are enrolled in Tourism, we often wonder when we will be able to take our friends and instructors on a tour of the facility. When something similar happens, we feel incredibly pleased and invigorated. Let's know more about Educational Trip to Sundarban.
Therefore, we will talk about a fantastic school excursion in today's article. a tour of a Sundarban school for you. Never miss it; instead, make full use of it so that you may both enjoy and learn.
Let's begin Sundarban Tour for students
1. Start early:
You must always leave early if you need to get to Sundarban. If you get an early start, you'll get to Sundarban faster and have more fun.
2. Pack all the essentials:
The second is that you must bring everything you need. Don't forget the towels, clothing, shoes, and any medications you may need. Your ID proof is the second item. These are very necessary.
3. Follow what teachers say:
You must always abide by your teacher's instructions. Your guardian is now your teacher because you are no longer living at home. Always stay with them, explore, and have fun. This is how you may have more fun while staying safe.
4. Enjoy and learn:
You shouldn't take this vacation too seriously. You don't need to learn because you are not in your school. You may take pleasure as well. So take pleasure in it while learning.
The recollections of school trips
A trip to Sundarban with classmates brings back a lot of good memories. Realization, comprehension, and growth occur. You must take advantage of this chance so that you may enjoy it for the rest of your life and create some wonderful memories. Let's know more about Educational Trip to Sundarban.
 Book Sundarban tour:
AC tour, AC-free tour opulent cottage, mouthwatering menu, knowledgeable tour guide, private car. A package includes AC and non-AC, 12 regular spaces, folk dance, a car, a boat, room sanitization, etc. Want to Track & Find Wild Tigers? Attend a tiger-friendly safari. Through your resort or travel agents, you may make safari reservations. operating since 1998. Excellent experience. personalized service Royal Sundarban tourism. Let's know more about Educational Trip to Sundarban.
We have Sundarban Tour Packages Daily Basis.
For Booking Of Best Sundarban Package (Starting from 2799/-)
Royal Sundarban Tourism
Visit: https://tinyurl.com/y6smhoup
Contact: 7439965413 / 8584838109
 What app link: https://tinyurl.com/yxtvhcs3
Email: info@royalsundarbantourism.com
Address: Sundarban. Gosaba Market Durga Mandir Road, Pin – 743370, West Bengal, India
Map Link: https://tinyurl.com/4ayujcff