Places Of Sundarban To Visit During Sundarban visit.
The Sundarbans, originally known as the Sunderbunds, are a sizable tract of saltwater marsh and woodland that make up the lower Padma-Brahmaputra River delta in southeast West Bengal, northeastern India, and southern Bangladesh. The tract runs inland for roughly 50 miles (80 km) at its widest point and spans about 160 miles (260 km) along the Bay of Bengal from the Indian Hugli River estuary to Bangladesh's western Meghna River estuary. It is a system of flat, heavily vegetated, marshy islands that are surrounded by estuaries, tidal rivers, and streams that are cut through by multiple channels. Three-fifths of the Sundarbans' total area, which includes both land and water, is in Bangladesh, or around 3,860 square miles (10,000 square km).
The enormous mangrove trees known as sundri or sundari (Heritiera fomes), which are most common in the region, are supposed to be the source of the term Sundarbans. Nearing the shore, which is made up of sand dunes and mud flats, the forestland changes into a low-lying mangrove swamp. The Sundarbans region's total surface area is made up of around two-fifths of mangrove forests, with water covering the remaining one-half. The erosional effects of the sea and wind along the coast and the vast loads of silt and other sediments that are deposited along the numerous estuaries continuously change the terrain.
Sundarban is a must-see destination. It is situated in the Indian state of West Bengal. If you haven't heard of it yet, you should read the article to learn more about it. Then you may look it up on Google to learn more about it. It is a lovely environment, and in today's situation, it is heaven, since when the rest of the globe is experiencing a natural life crisis due to trees, Sundarban is thriving. God gives us the most valuable things for free. We don't comprehend what's going on, which is why we're depleting it. Whatever the case may be, let's go back to the point!
1. Jhorkhali:
The biggest mangrove forest in the world, the Sunderbans, is advertised as the New Gateway from Jharkhali. Because of its vantage point for exploring the biggest Mangrove Forest in the world, it is quickly becoming a favourite hot spot for travellers planning to visit the Sundarbans Tiger Reserve.
This location is the ideal gateway to cover the watchtowers of Dobanki, Netidhopani under the Sundarban Tiger Reserve Area as well as the Watchtowers and camps of Bonnie Camp, Kalash Dweep, Haliday Island, and Kalash Beach under the Sundarban 24 Parganas Forest Division. This is because of its proximity to the various watchtowers situated in and around the core area of the Sunderban National Park.
It is located in the Sunderbans Tiger Reserve's western and northern regions. Due to its position to explore the biggest Mangrove Forest in the world, Jharkhali is becoming a favourite with travellers planning to visit the Sundarbans Tiger Reserve.
It is acknowledged as the entrance of the Sundarbans. You will appreciate a quick day trip here with your family and friends if you're visiting the Sundarbans. The palace is surrounded by wide, stunning beaches, an exquisitely blue sky, and a dazzling sun. There is also a tiger rescue facility here. You may go near to these ferocious and deadly animals and check on their health. One of the top locations in Sundarban.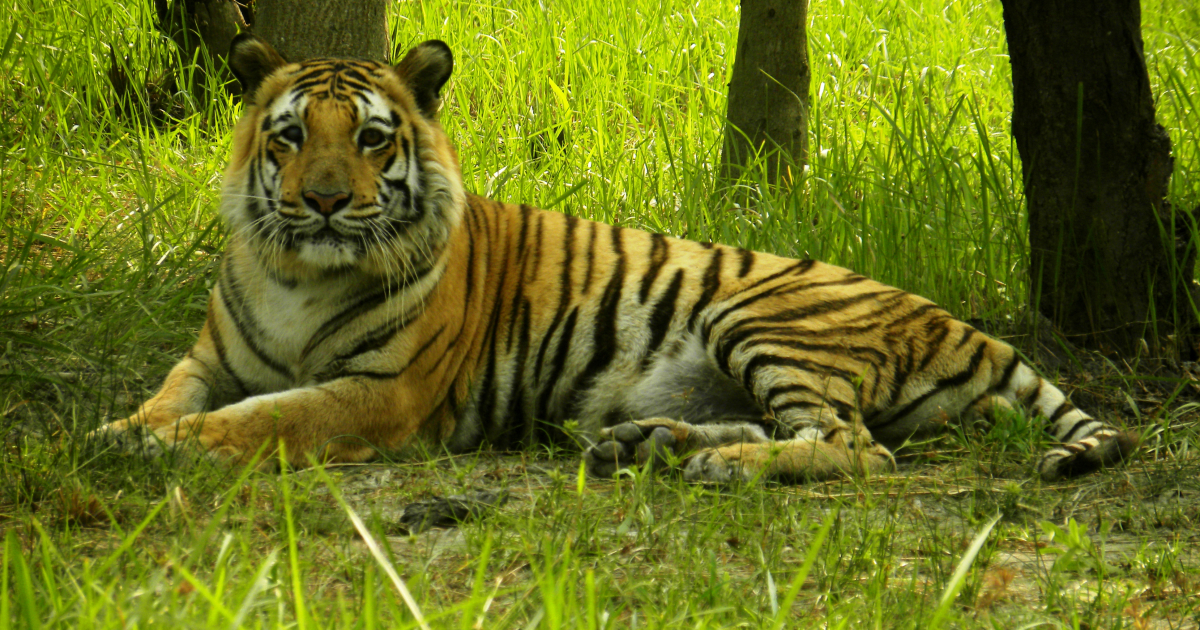 2. Dutta River:
You must always make arrangements with a Sunderban Tour Operator in Kolkata. They'll fill you in on all the intriguing yet unappreciated sections of Sundarban. While visiting Sundarban, take a boat trip down the Dutta River and you'll soon realize that your anxious mind has attained serenity and you're feeling calm within.
3. Charaheri Char:
Ok! This is the place to go if you have a bizarre fixation on finding crabs in bodies of water. These advantages are yours when you reserve a Sundarban Tour via West Bengal Tourism. This settlement is located in the southernmost region of the Sunderbans and is home to odd animals including lizards, snakes, and crustaceans in addition to crabs.
4. Golpatar Jungle:
You'll be happy to know that Taki, where the Sundarban region starts, is only 80 kilometres from Kolkata. This area contains the Golpatar forest. From here, you may travel to Maachranga Dwip and look for the spectacular Durgadalan ruins. Without a doubt, you'll like this place.
5. Kalash Island:
Do you have an affinity with creatures in the wild? We're sure you'll like this place if you said yes to the question. Here, one may observe the stunning Olive Ridley Turtles. Turtles are critically endangered, so visit soon to witness these creatures in their natural environment.
In addition to turtles, this area is home to some of the most beautiful wild creatures you will ever see.
It's time to visit Sundarban now!
January is the most beautiful month of the year and you must visit Sundarban during this month.
Know More
Where to Stay In Sundarban:
Royal Sundarban Tourism
AC/Non AC Tour, AC Deluxe Cottage, Delicious Menu, Experienced Tour Guide, Personal Car. 12 Regular Spots, Folk Dance, Car, Boat, Room Sanitization, AC & Non AC Package. Want to Track & See Wild Tigers? Book a Tiger Friendly Safari. Safaris can be booked through your lodge or tour operators. In-Service Since 1998. Great Experience. Personalised Service.
Visit: https://tinyurl.com/y6smhoup
Contact: 7439965413 / 877356980
Whats app link : https://tinyurl.com/yxtvhcs3
Email: info@royalsundarbantourism.com
Address: Sundarban. Gosaba Market Durga Mandir Road, Pin – 743370, West Bengal , India