Everything About Sundarban
Sunderban is a land with raucous wild animals and a wide variety of eye-pleasing birds. Sundarban Tour is a popular tourist destination due to its wildlife sanctuary, biosphere reserve, and UNESCO World Heritage Site. This magnificent tract of land serves as a joint forest for Bangladesh and India, as well as a photographer's paradise.
Sunderban is a majestic word that conjures up images of the world's largest mangrove forest. Sunderban is home to the world's largest mangrove forests and is an important habitat for Bengal Tigers. It is also India's largest Tiger Reserve and National Park.
Sunderban is designated as a UNESCO World Natural Heritage Site in 1997. Sunderban is 38500 square kilometres in size. There are 400 tigers and 30000 spotted deers in the park. The world's largest estuarine delta and a biodiversity hotspot, this National Park is a biodiversity hotspot. Know more everything about Sundarban.
Wild Life in the Sundarbans.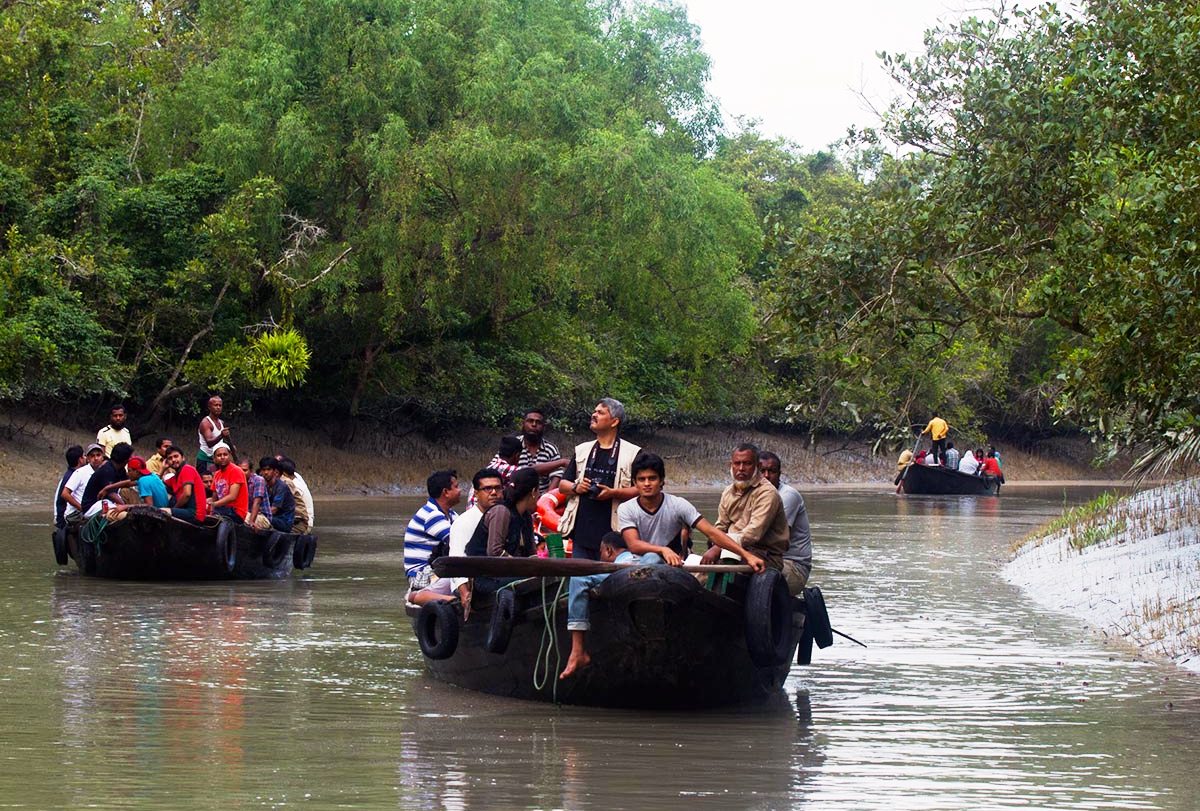 The mighty rivers Ganges, Brahmaputra, and Meghna form the world's largest delta, Sunderban. The world's largest estuarine forest is located on the Gangetic West Bengal's lower end.
The magnificent, cunning, and ruthless Royal Bengal Tiger, the undisputed king of the jungle, is majestic, cunning, and merciless to its prey. Hundreds of creeks and tributaries pass through the Sunderbans. Know more everything about Sundarban.
Sunderban is a natural habitat for a diverse variety of wild animals, including giant lizards, spotted deer, wild boar, crocodiles, and many others, which nature lovers can observe up close. A migratory community of Siberian ducks is a noteworthy attraction during certain seasons, contributing to the Sundarban's serene natural beauty. Know more everything about Sundarban.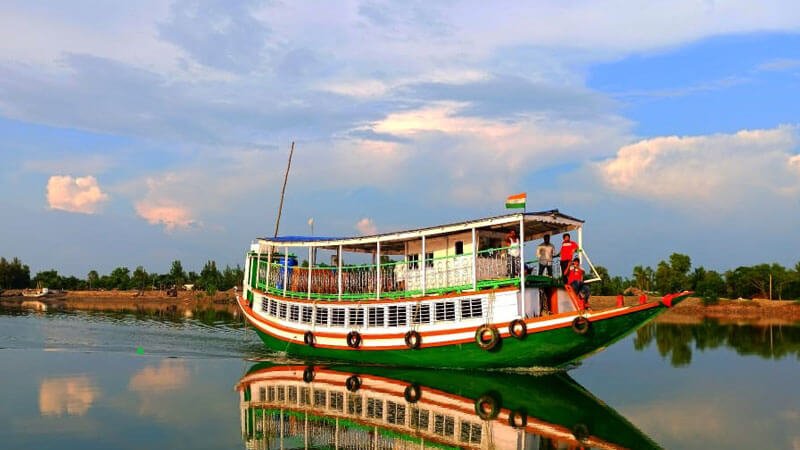 It is ideal for visitors who want to relax and refresh their minds while feasting their eyes on the rich treasures that nature has bestowed. During low tide, tourists can see agitated spotted deers grazing, while slothful crocodiles bask in the winter sun. Sunderban's natural beauty is enhanced by a diverse variety of colourful kingfishers. Crabs, fish, and birds of various species fascinate tourists. Know more everything about Sundarban.
The Sundarbans National Park is home to a sizable reptile population. Some of the most prevalent species are green turtles, sea snakes, dog-faced water snakes, olive ridley turtles, and estuarine turtles. The Sundarbans National Park is home to a sizable reptile population. Among the most prevalent are king cobras, sea snakes, dog-faced watersnakes, green turtles, estuarine crocodiles, chameleons, and olive ridley turtles.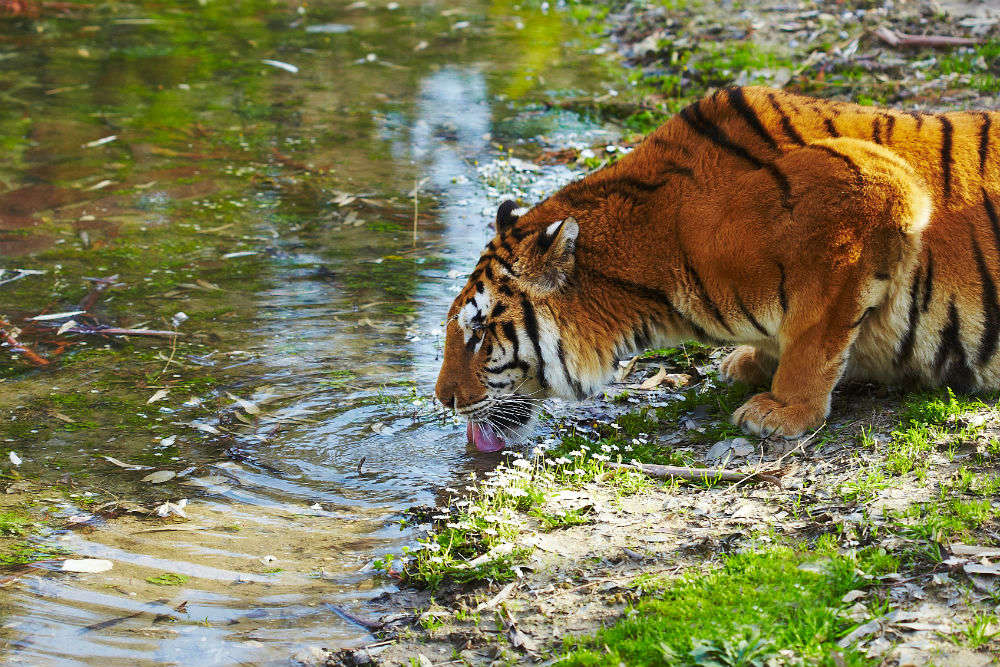 Salvator lizards, hard-shelled batgun terrapins, Russell's vipers, mouse gekkos, monitor lizards, curviers, hawks bill turtles, pythons, common kraits, green vine snakes, chequered killbacks, and rat snakes are some of the snakes found in the area. Know more everything about Sundarban.
Places to visit.
The sanctuary of Sajnekhali is known for its large population of Kingfishers, Sea Eagles, Lap Wings, and Sand Pipers. Other places of interest in Sundarban tourism include Burirdabri, Dobanki, Hamilton Sahib Bunglow, Netidhopani Ghat, and Sudhanyakhali. Know more everything about Sundarban.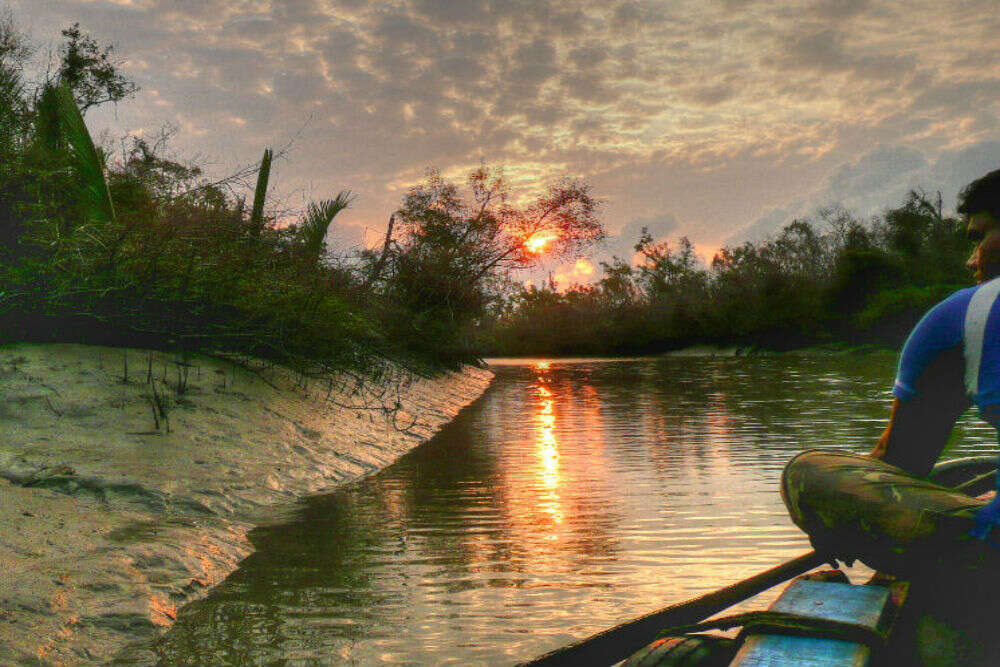 Rabindra Nath Tagore, the noble laureate of Hamilton Sahib Bunglow, remained here to enjoy the panoramic view of Sundarban. Sundarban is a haven for wild life and thick forest greenery. Photographers from all over the world come to Sundarban to catch the panoramic view. Sundari trees, from which the name Sunderban is derived, cover the majority of the forest.
Tourists will see seven different forms of Kingfisher, pond herons, black cormorants, and other birds on this trip. A herd of spotted deer can be seen grazing nearby. The Sajnekhali Watch Tower is the most famous attraction since it allows visitors to get a close look at wildlife. The Watch tower complex also houses the Mangrove Interpretation Center, Bonobibi Temple, and a crocodile park.
In the Sajnekhali Watch Tower, visitors can see a variety of colourful kingfisher species. There is a sweet water pond where various animals congregate to drink. Sudhanyakhali Watch Tower is home to axis deer, wild boars, and crocodiles. It is uninhabited since it is a tiger's natural habitat. A sweet water pond attracts tigers that come to drink.
Know More
Visitors may enjoy a special experience by seeing animals while taking a canopy walk at the Do banki Watch tower. The distance covered by this canopy walk is 500 metres. Chital deer and brahmini kites frequent a sweet water pond for drinking purposes.
Tourists will enjoy a once-in-a-lifetime opportunity to observe wildlife from a canopy walk at Do Banki Watch Tower. This half-kilometre canopy walk is a great way to get some exercise. A sweet water pond attracts chital deer and brahmini kites who come to drink. The next Watchtower is Netidhopani Watchtower, which is linked to Manasamangal's mythological tale. There is a 400-year-old Shiv mandir that has fallen into disrepair. It is thought that pratapaditya built a road in the extreme right to protect the coastal region from enemy attack.
The next leg of the journey is a boat safari to Burir Dabri, Kalash Camp, and Sundarban Boney Camp. Burir Dabri is well-known for its mud walk. Tourists can see the Roymangal River and the Bangladesh region of Sundarban. Sunderban is a rare mix of thick green forests and the enigmatic land of vociferous wild animals in a nutshell.
The only way to get to the Sundarbans is to take a boat.
BY AIR : : : : : : : :
The nearest airport is Kolkata, which is serviced by flights from major Indian cities.
BY TRAIN:
Canning is regarded as a portal to the heavenly realm of Sunderban, which is 40 kilometres from Kolkata. Canning is the closest railway station to Sunderban. Local trains run from Sealdah South Section to Canning from 05:45 a.m. to 23:18 a.m. There are a total of 19 train pairs available.
If we want to begin our journey in Canning, we must take the Canning local train from Sealdah South Section to Canning. After arriving in Canning, walk through Canning Bazar for 7 minutes to ferryghat. You can travel from Matla-Purondar to Dockghat using the ferry service. Taking a ferries across the Bidyadhari rivers To get to Sonakhali, you'll need to borrow a van, share an auto, or take a 48-number bus.
You can get to Gosaba island, which is the gateway to the Eastern Sundarban, by taking a ferry across the Bidyadhari rivers. We can either take the ferry from Gosaba Bazar to Sajnekhali Tourist Lodge and then to Satjeliya, or we can take a rickshaw from Gosaba Bazar to Pakhiralay Village and then take the ferry to Sajnekhali (Tiger Reserve Project), which is located at the confluence of the rivers Gomoti and Pitchkhali.
Another choice for getting to Sundarban is to take an Auto Riksaw from Canning Railway Station/Canning Ferry Ghat to Godkhali Ferry Ghat, crossing the Basanti bridge along the way. You must take a ferry to Gosaba after arriving in Godkhali. Van Riksaw will take you to Pakhiralay.
By Road:
The best way to get to the Sundarban Tiger Reserve is to take a bus from Babughat. Tourists can board the CSTC bus at 06:00 a.m. to arrive in Sonakhali by 09:30 a.m. You can get to Gosaba/Pakhiralay from Sonakhali. The name implies that the birds' chirping would add to the appeal of the panoramic view of Sunderban. Sojnekhali can be reached from Pakhiralay. Near the ferryghat, WBTDC lodges are open. From there, one can travel to the magnificent Tiger Reserve.
At 6 a.m., 7.30 a.m., 7.45 a.m., 9.15 a.m., 10.45 a.m., 11 a.m., 11.45 a.m., 13 a.m., 13.30 a.m., 15.15 a.m., 16.30 a.m., 17.30 a.m., 13.30 a. Buses depart Sonakhali for Kolkata at 6 a.m., 7 a.m., 7.30 a.m., 10 a.m., 10.30 a.m., 12 a.m., 12.45 a.m., 13.30 a.m., 14 a.m., 14.30 a.m., 15.15, 15.30 a.m., 16.45 a.m.
Where to Stay In Sundarban: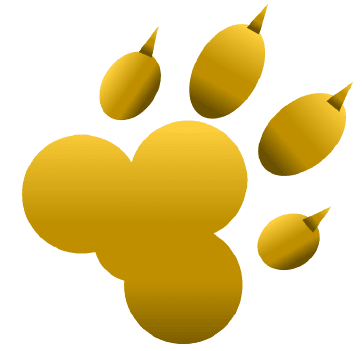 Royal Sundarban Tourism
A/C/Non A Tour, A/C deluxe cottage, delectable menu, knowledgeable tour guide, and private car. 12 regular spots, folk dance, a car or boat, room sanitization, and an AC or non-AC package are included. Would you want to Track & View Wild Tigers? Book a Tiger Friendly Safari. Bookings for safaris can be made through your hotel or travel agencies. Since 1998, in service. Wonderful experience. Individualized Service.
Visit: https://tinyurl.com/y6smhoup
Contact: 7439965413 / 877356980
Whats app link : https://tinyurl.com/yxtvhcs3
Email: info@royalsundarbantourism.com
Address: Sundarban. Gosaba Market Durga Mandir Road, Pin – 743370, West Bengal , India