Tourism Experience In Sundarban: Sundarbans National Park is located on the Ganges delta and is home to the biggest mangrove forest in both India and the whole globe, the Royal Bengal Tiger, crocodiles, and hundreds of different bird species. It is made up of islands of endless roots and a labyrinth of tidal streams. Man and the environment are engaged in a constant struggle for existence in this area. We just got the chance to take a tour of the Sundarbans National Park, and we can't stop raving about it!
Visitors to Sundarban come from all over the world, and each one has a distinct understanding and enjoyment of the region. There is still a similarity, though. To help you have an amazing and pleasurable vacation to Sundarban, we have prepared some recommendations for you. You may go through Sundarban in the safest and most fun manner by following these recommendations.
What is the best time to visit Sundarban?
Winter is the most comfortable season, and September through March are the finest months to visit the Sundarbans. The animal reserve is best visited in the summer, even if the temperatures might rise. Although travelling during the monsoons might be difficult due to their abundant rainfall, the lovely green scenery could just make up for it.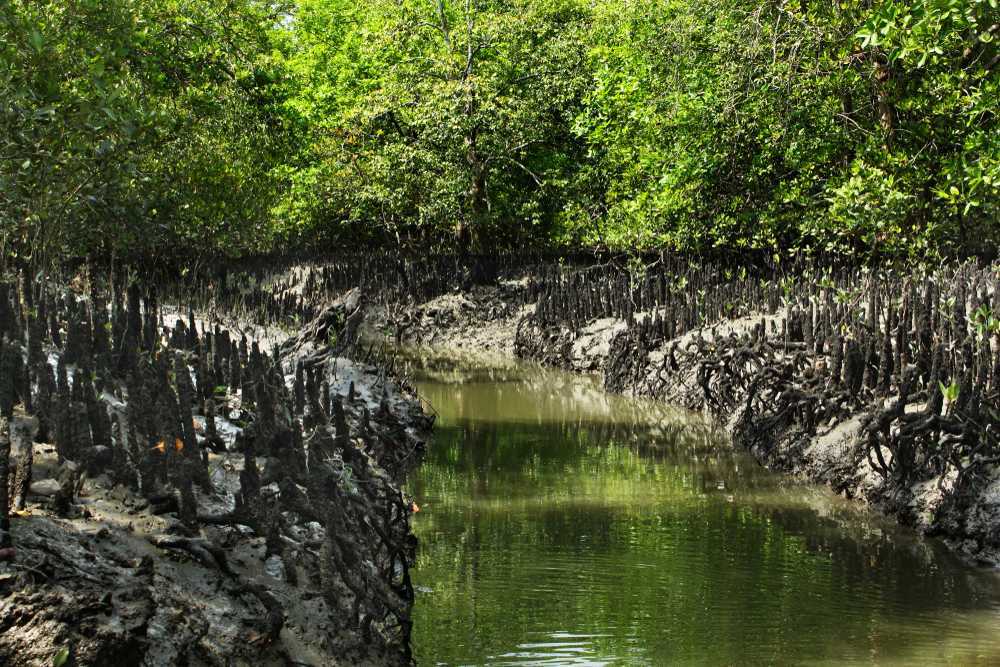 Monthly Weather in Sundarbans
Month High/Low (°C) Rain
January 23°/ 18° 3 days
February 25°/ 20° 0 days
March 29°/ 24° 2 days
April 30°/ 26° 7 days
May 32°/ 28° 4 days
June 32°/ 28° 13 days
July 31°/ 27° 24 days
August 30°/ 27° 28 days
September 31°/ 27° 20 days
October 31°/ 26° 15 days
November 28°/ 24° 3 days
December 25°/ 19° 1 day.
Sundarbans in Summer (March-May)
The majority of tourists and residents stay away from the park during this time of year. In the summer, temperatures often range from 30 to 42 degrees Celsius.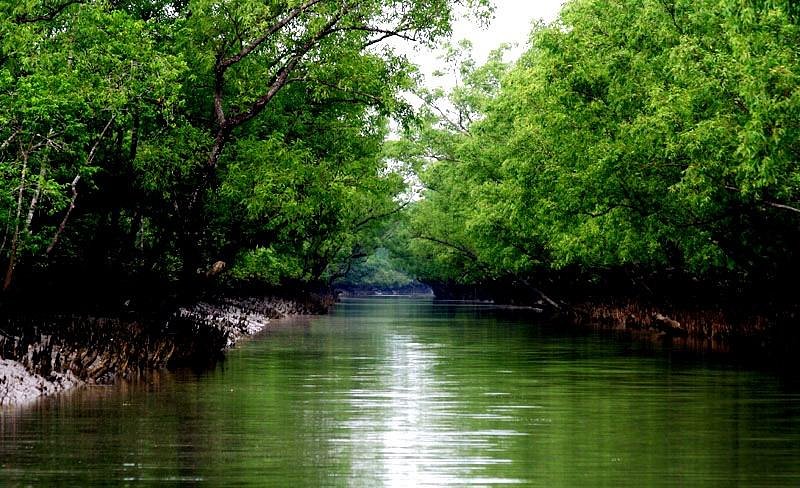 During this season, there is a water deficit in the area. These elements work together to make animals, notably t,igers, seek shade under tall trees where they are hidden from view. We an explore more Tourism Experience In Sundarban Options.
Sundarbans in Monsoon (June – October)
The monsoon season, which lasts from June to September, is quite rainy. The monsoon rains revive the delta after a long summer of oppressive heat.
The animals are protected from the scorching heat during these months by the rain. We an explore more Tourism Experience In Sundarban Options.
Furthermore, the mercury decreases to a range of 25 and 35 degrees Celsius. Since there is a lot of muck and the water is extremely high, travelling through the Sundarbans during the rainy season is rather dangerous.
Sundarbans in Winter (November – February)
The Sundarbans are at their most beautiful at this season of the year. The winters are relatively nice and even offer comfort to the on-site animals whereas the summers and monsoons bring unpleasant heat and humidity.
This time of year is ideal for exploring the woodlands and taking in the area's natural splendour. Visitors also have a higher possibility of seeing different animal and bird species when they come out of hiding.
Since the river is not overflowed and is hence safe, the renowned boat safari is also feasible.
Temperatures in the winter range from 10 to 30 degrees Celsius, which is advantageous for visitors since it allows them to go outside and engage in activities without being concerned about the weather.
What best places to visit in Sundarbans
Jamtala Beach:
An observation tower is located there. One can close their eyes and contemplate a portion of the Sundarbans' grandeur from this tower. And with any luck, you might be able to spot tigers or deer from this location.
Mandarbaria Beach:
It's thought that some of Mandarbaria Beach is still uncharted. It's a fantastic location to see the dawn and sunset.
Hiron Point:
Animals including deer, monkeys, iguanas, and crocodiles may be seen strolling around Hiron Point's lovely wooden alleys. The Bengal Tiger can occasionally be sighted here as well.
Dubeychar:
The dubeal char is a little char found in the Sundarbans. The Bay of Bengal is eventually joined by the river that flows through Dubera Char.
Katka Beach:
The beach in Katake Sea is stunning and immaculate. Here, the belabhoomi is covered in paintings of red crabs.
Read More:
Best Things to Do In Sundarbans:
This mangrove forest connects the nations of Bangladesh and India. An in-depth exploration of the Sundarbans is possible when visiting Bangladesh. Let's talk more about the Tourism Experience In Sundarban.
The rivers that run through the mangrove forest and provide a natural setting give it its raw taste.
Tourists must have tour guides, and admission is finally prohibited. You can also keep on with the fake tour operator. The list of Sundarbans attractions that a guide can provide you with is provided below so that you can compare your trip with it.
You need to be prepared before visiting the largest mangrove forest. The most memorable activities in the Sundarbans are listed here.
Let's See How To Get An Enhanced Tourism Experience In Sundarban:
1. When visiting Sundarban, be sure to choose fresh bottled water. Never ever ever ever drink tap water. It could make you sick and spread quickly.
2. Always keep in mind not to bring any plastic products with you when visiting Sundarban National Park. You are not permitted to bring it with you since it is a no-plastic area.
3. It is preferable if you bring some dry fruits and snacks. When on a lengthy journey, this is a convenient method to quell any little hunger.
4. While in Sundarban, you must wear a hat, sunglasses, and sunscreen. Sometimes it could be really hot.
You may perform the following things at Sundarban. Enjoy Sundarban to the fullest.
FAQ
1. How can I organise a trip to the Sundarbans?
A: You must always be up for an adventure if you want to successfully arrange a vacation to Sundarban. Sundarban is a great destination for adventure, which explains why. You must travel there with your adventure buddy. Read the full article regarding the Tourism Experience In Sundarban.
2. Is a trip to Sundarban worthwhile?
A: Undoubtedly, Sundarban is worthwhile seeing, therefore anyone who hasn't already scheduled a trip there has to do so right now. You'll experience an entirely different universe in Sundarban, which will give you goosebumps. We an explore more Tourism Experience In Sundarban Options.
3. For what is Sundarban renowned?
A: The Sundarban is renowned for its incredible environment, stunning water features, intriguing wildlife, and more. Your interests will undoubtedly be found there.
We have Sundarban Tour Packages Daily Basis.
For Booking Of Best Sundarban Package (Starting from 2799/-)
Royal Sundarban Tourism
The Sundarbans National Park in West Bengal is served by several travel companies that provide a variety of package excursions. The majority are pre-planned group excursions with predetermined itineraries that might be either day trips or multi-night excursions with pre-arranged lodging.
However, ROYAL SUNDARBAN TOURISM IS THE BEST. You may choose to stay on land or on a boat and will be picked up and dropped off in Kolkata. Additionally, hotels and resorts provide tour packages to their clients. The greatest deal is available from Royal Sundarban Tourism. Delicious menu, Deluxe AC Cottage, Personal Car, Experienced Tour Guide, AC/Non AC Tour. 12 regular spots, folk dancing, a car, a boat, room sanitization, and a package with AC and non-AC.
Visit: https://tinyurl.com/y6smhoup
Contact: 7439965413 / 8584838109
What app link : https://tinyurl.com/yxtvhcs3
Email: info@royalsundarbantourism.com
Address: Sundarban. Gosaba Market Durga Mandir Road, Pin – 743370, West Bengal, India
Map Link: https://tinyurl.com/4ayujcff