Sundarban is one of the most beautiful places on the planet. It's green, which benefits our eyesight and keeps our lungs healthy, and it's tranquil and quiet, which makes it peaceful. It is impossible for such an enumerating location to be harmful or hazardous for anyone. You can also read "Relax Your Mind in Sundarban," a blog about how to relax your mind in the Sundarban.
When it comes to tiny children and elderly individuals, though, there is always an if and a but. These two stages of a person's life are extremely important and delicate. These are the times when your immune system and energy levels aren't quite up to the task of fighting every unusual.
So, if you're planning a trip to Sundarban with your older children in February, we recommend that you think about it. Let's look at why this is the case: Let's know More about Is Sundarban Favorable For Old People?
Is Sundarban Favorable For Old People?
1. Winter Breeze can be harmful to your health:
Is Sundarban Favorable For Old People?
You should be aware that the winter breeze in Sundarban at this time is much colder and not at all healthy. Sundarbans is so named because it is located near the sea, with cold winds blowing all around it.
Sundarban is generally deserted, and the cold winter breeze can be deadly. As a result, not everyone is safe from these deadly winds. It is not what we desire if the elderly become ill.
2. Moist weather isn't always pleasant:
Is Sundarban Favorable For Old People?
The weather in the Sundarbans right now is extremely humid and unhealthy. This weather is ideal for the development of a variety of hazardous insects and mosquitoes. Adventure seekers can adapt to any scenario, although it is not recommended for the elderly.
3. Older people adore the sun:
During the winter, the sun is a vital component for older people. During the wintertime in Sundarban, however, the sun is scarce. As a result, the older age does not necessarily like Sundarban in February.
As a result, Sundarban is beneficial to older people during the winter months, but it is not always so. If you're planning a trip to the Sundarban, February isn't the best month to go. Let's know More about Is Sundarban Favorable For Old People?
Sundarban is rich in Bengali culture, and visitors may always visit resorts and hotels in the area that provide a variety of fish-based dishes. A chef is always present in the launch or boat if you book a launch or motorised boat for a Sundarban trip.
They allow travellers to eat a variety of Bengali cuisine right on the boat.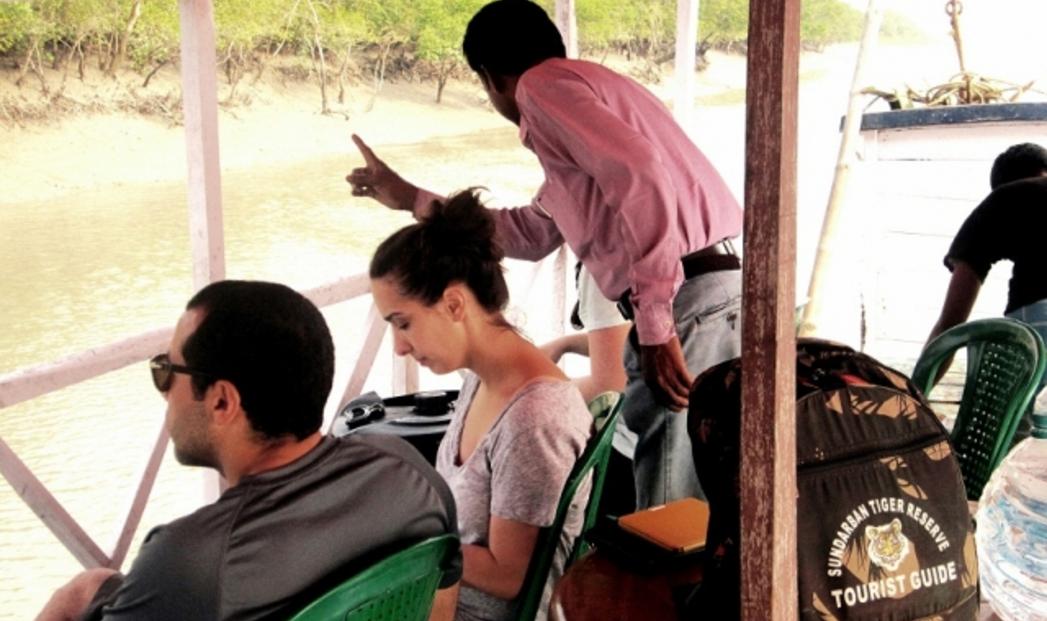 The Hilsa fish, or "Ilish Maach" as Bengalis call it, is a must-try for anyone planning a Sundarban vacation. Freshly caught fish, crabs, and other seafood can be sampled immediately from the water. Despite the fact that they do not have a distinct cuisine, the following are some of the foods that travellers from all over the world must try:
Read More
Royal Sundarban Tourism
Visit: https://tinyurl.com/y6smhoup
Contact: 7439965413 / 877356980
Whats app link : https://tinyurl.com/yxtvhcs3
Email: info@royalsundarbantourism.com
Address: Sundarban. Gosaba Market Durga Mandir Road, Pin – 743370, West Bengal , India.