PrivaPrivate Sunderban Day Tour: With this day trip, you can escape the hustle and bustle of Kolkata and see the stunning Sundarbans National Park, the biggest coastal mangrove in the world. You'll begin by learning about the local ecosystem via a tour to the Sajnekhali Tiger Project Area, and then you'll have lunch on Dayapur Island. You'll get to search for crocodiles, deer, boars, and maybe even a tiger after lunch. We an explore more private sunderban day tour.
Going to Sundarban is the finest thing you can do right now because it is a relaxing location and keeps you pleased. The specifics of the inexpensive Sundarban trip package from Kolkata are provided below.
The Sundarban tour package houseboat is the ideal choice to make the trip fantastic and enjoyable. You may pick it and really delight in it. We always put up our efforts to provide the greatest sundarban tour packages. Due to everyone's ease of access to Kolkata, the Sundarban trip packages from Kolkata are the greatest. The planning of a sundarban tour is becoming increasingly common among Indian and international travellers. Read the full article regarding the private sunderban day tour.
• The distance from Kolkata to Sundarban is 130 kilometres.
• Moderate temperatures between 16 and 35 degrees Celsius.
• The Price: A day's stay costs no more than 2,000 rupees.
• The Need: Keeps you alert and refreshed.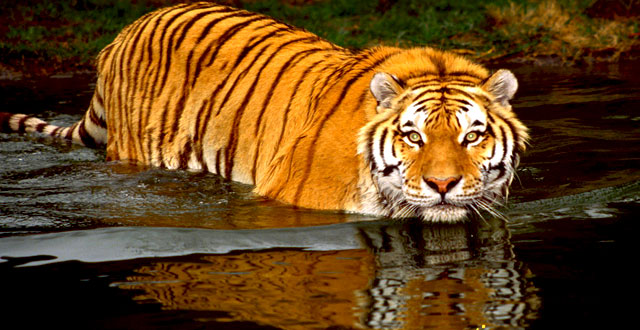 How to carry out the Sundarban Trip?
Sunderban Tiger Reserve may be accessed via Sonakhali through Canning or Bagna via Dhamakhali. The access points for the South 24 Parganas Forest Division, which is located on the western bank of the river Matla, are Namkhana, Raidighi, or Jharkhali through Canning/Basanti. For the STR, entry permits are available in Canning, Sonakhali, and Bagna; for the western portion of the Sunderban Forest, they are available at Canning, Namkhana, and Raidighi. Read the full article regarding the private sunderban day tour.
We always leave early for a day excursion since we have to get back before the day is out. You may anticipate that it will begin at 5 a.m.
Early in the morning, pack your baggage and get dressed. The tour bus or automobile will pick you up from a predetermined location. Travel with an open mind. We an explore more private sunderban day tour.
What to Expect from the Sundarban Trip?
The world's largest mangrove forest is a mist-covered, river-filled swampland with tiger-eating tides and off-the-beaten-path excitement. Despite being surrounded on three sides by two of the world's most populous nations, Bangladesh and India, it is nonetheless far away, unfriendly, and mainly unpopulated. Chug-chugging through its river channels into its marshy core of darkness is as exhilarating as it is peaceful to traverse this genuinely untamed country.
A proper journey to Sundarban with tasty meals and comfortable lodging is what you can anticipate.
Expect breakfast in the bus or vehicle;
arrive early so the trip can begin;
visit a national park; take a boat ride;
and have a satisfying lunch.
Read More:
How to see the Sundarbans?
Its clean, natural beauty is what makes visiting Sundarbans National Park so enjoyable. Sadly, some visitors are let down by their experience, generally because they had great hopes of seeing tigers when they arrived. The fact that you cannot travel around the national park on foot or in a car makes it difficult to view wildlife. Boats cannot dock anywhere along the river banks inside the national park, and there are no vehicle safaris available.
Instead, spend time exploring magical communities, learning about the way of life there, and taking in cultural events. Even honey produced by local residents in the Sundarbans region is available for tasting.
Visitors may also visit the game watchtowers, the most well-known of which are Sajnekhali, Sudhanyakhali, and Dobanki owing to their vicinity. You may also go on a boat safari that takes you around the canals in search of monkeys, crocodiles, water monitor lizards, wild boar, otter, spotted deer, and birds.
When to return from Sundarban Tour?
After a wonderful day at Sundarban, you may go back in the afternoon. The bus or vehicle will take you close to your house and drop you there. You can then enter your home and start the next day with a smile on your face.
Tour with AC/No AC, AC Luxury Cottage, Delectable Menu, Skilled Tour Guide, Private Car. 12 regular spots, folk dancing, a car, a boat, room sanitization, and a package with AC and non-AC. Want to Find & Track Wild Tigers? Visit a safari that is tiger-friendly. You may reserve safaris through your lodge or travel agencies. Since 1998, in use. Wonderful experience. Individualized Service. Tourism in Royal Sundarban.
Royal Sundarban Tourism
Visit: https://tinyurl.com/y6smhoup
Contact: 7439965413 / 8584838109
Whats app link : https://tinyurl.com/yxtvhcs3
Email: info@royalsundarbantourism.com
Address: Sundarban. Gosaba Market Durga Mandir Road, Pin – 743370, West Bengal, India
Map Link: https://tinyurl.com/4ayujcff
Don't pass up this opportunity to give yourself the break you've always desired.