Sundarban Houseboat: Sundarban is a magnificent environment, and a trip to the Sundarbans can clear your mind. You are welcome to visit Sundarbans whenever you are feeling uneasy. Sundarban is a beautiful green area that keeps you grounded. It has the amazing capacity to return you to your natural self.
It clears your mind of any bad thoughts and allows you to appreciate the true flavour of life. It is critical to break free from the illusions of life and meet your true self on occasion in order to understand who you are and what you have to offer.
Make it a point to stay in the houseboats this time when planning your trip to the Sundarbans. Because houseboats in the Sundarbans are an entirely different and amazing experience. They have a lot to offer that you won't find in any other Sundarbans destination. It's time you took a tour on the Sundarban Houseboat if you haven't already.
The following is a list of the best Sundarban houseboat experiences:
1. The amazing experience of 24 hours in the water:
Sundarban Houseboat
When you spend 24 hours in the water, you feel the thrill and excitement of adventure.
2. Enjoy both AC and non-AC rooms:
Sundarban Houseboat
The houseboats include both AC and non-AC cabins for your comfort.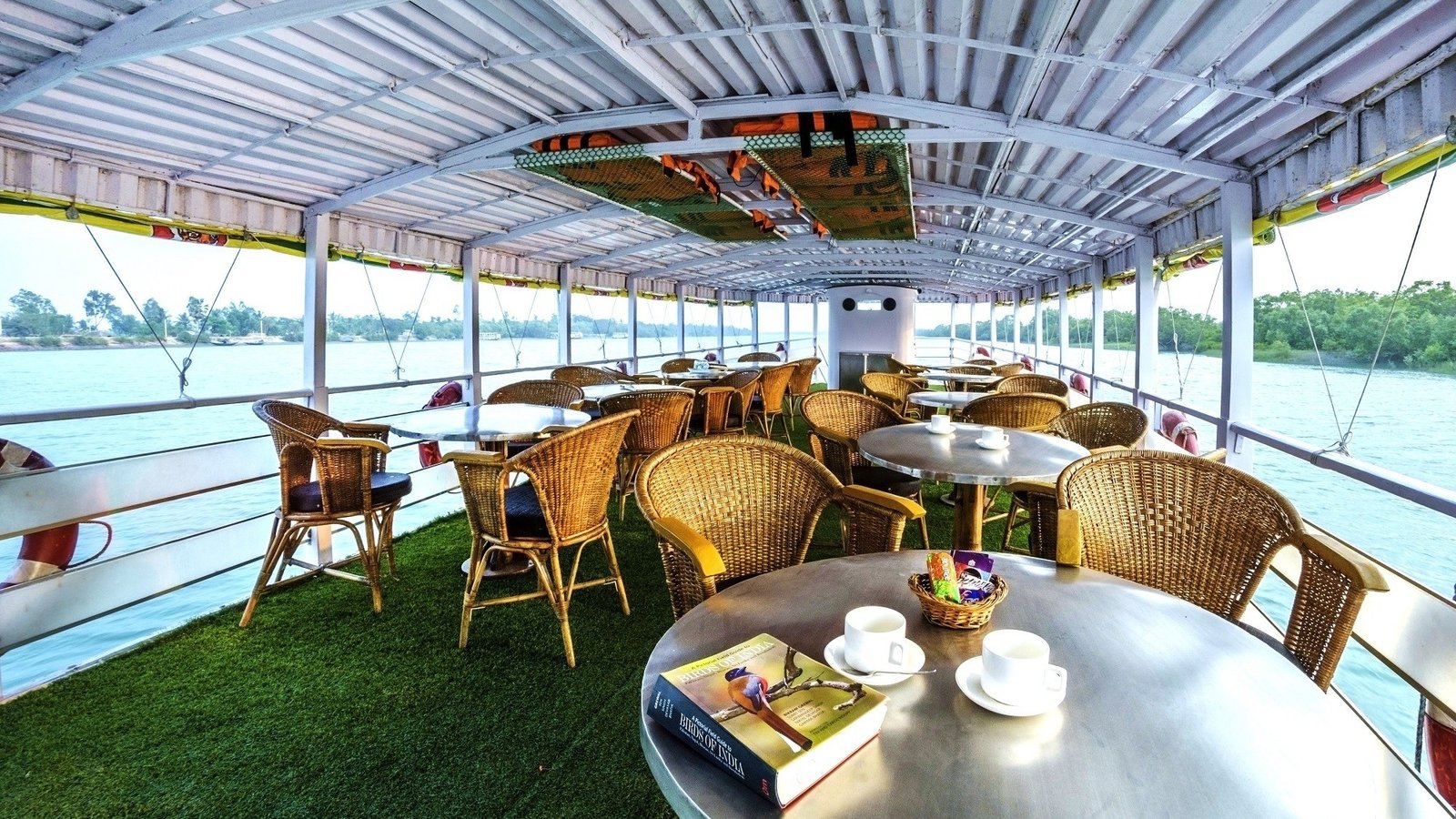 3. Exactly or significantly better than hotels:
Sundarban Houseboat
Houseboats are either identical to or significantly superior to hotels. You'll have a fantastic time.
4. Finest for Adventures:
Sundarban Houseboat
The Sundarban is the best area to go on an adventure. You remind me of the dinosaur movies. It's a thrilling experience.
5. Seeing Tigers Up Close:
Sundarban Houseboat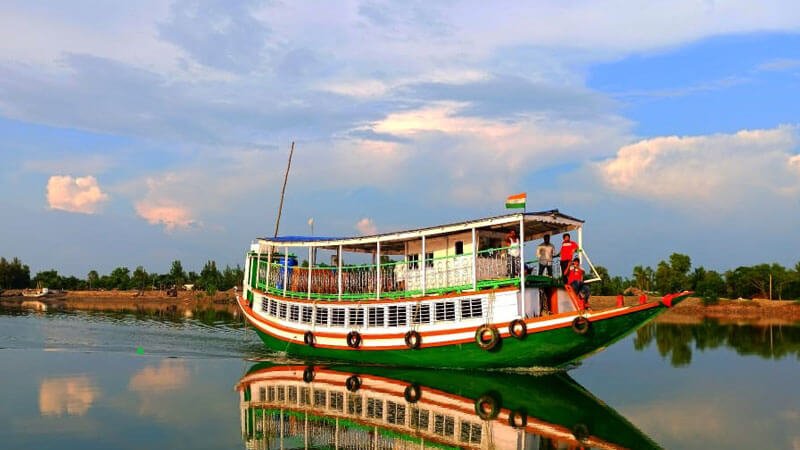 Seeing tigers walking around just a few feet away from you is a fantastic experience. They won't hurt you, so don't be concerned.
6. Awe-Inspiring Night Sky:
The night sky from a houseboat is very breathtaking. It's a little out of the way.
7. Magical moments at night:
Sundarban Houseboat
The beetles are whispering, the crickets are chirping, and the beautiful water gleaming in the moonlight transports you to a fairyland.
8. Viewing the wilds for 24 hours:
You don't miss a single second of it. Always keeping an eye on the wilds and savouring the moments.
9. The finest place to find peace of mind:
The Subdarnbans are the best place to find peace of mind. It is for the same reason that people come here.
10. Spend quality time with loved ones:
If you're visiting the Sundarbans with family or friends, be sure to spend some time with them out here.
So there you have it: the top 10 reasons why you should visit the Sundarbans and stay in a houseboat.
Read more: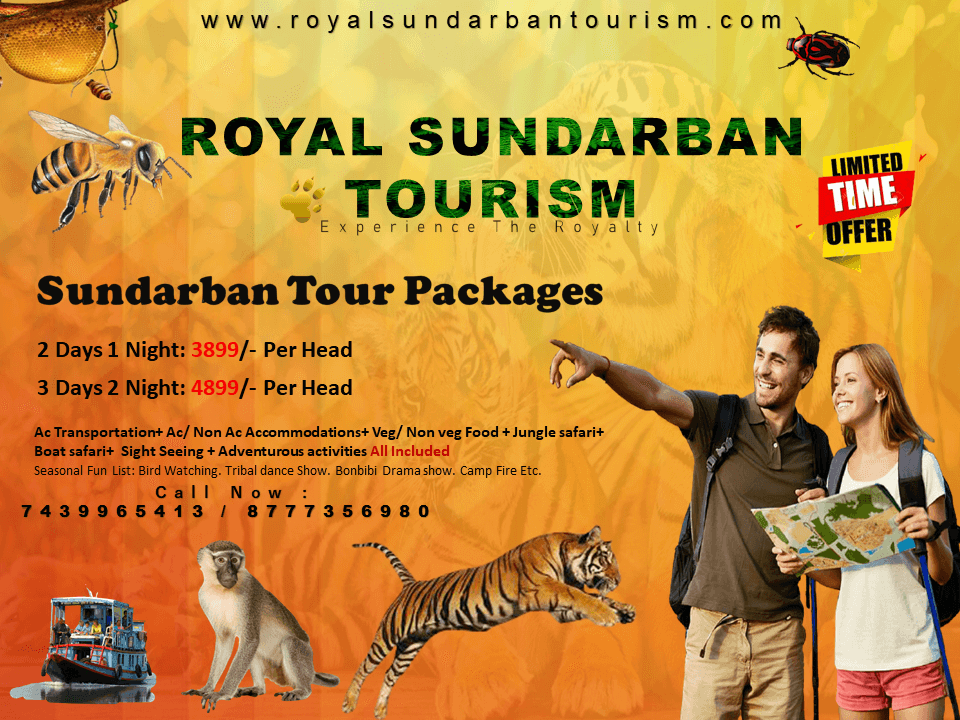 A cost-effective Sundarban travel option is Royal Sundarban Tourism. For the trip of the Sundarbans, it is a reputable organisation. In 2005, we set out on our adventure with subject-matter knowledge. Since then, providing visitors with the best possible experiences of our wonderful Sundarban and its stunning beauty has been a top goal for us.
Visit: https://tinyurl.com/y6smhoup
Contact: 7439965413 / 877356980
Whats app link : https://tinyurl.com/yxtvhcs3
Email: info@royalsundarbantourism.com
Address: Sundarban. Gosaba Market Durga Mandir Road, Pin – 743370, West Bengal , India.