Sundarban Tour For 1 Night And 2 Days.
Wonderful and lovely! Wild and delectable! This Sundarban is a thing of beauty!!! If you've never visited the Sundarbans before, now is the time to do it as it's one of the most exotic places. We're preparing a one-night and two-day Sundarban tour for you. If you're wondering why we're talking about Sundarban, it's because Then rest assured that it is a place where you can go, have fun, save money, and feel at ease.
It's ideal for a weekend getaway after a hard and exhausting workweek. Let's plan your trip here.
The day you begin:
Sundarban Tour For 1 Night And 2 Days.
If you had a long day at work yesterday, and now it's time for some perfect relaxation. Your tour guide is ready to take you out into the wilderness; all you have to do is follow him.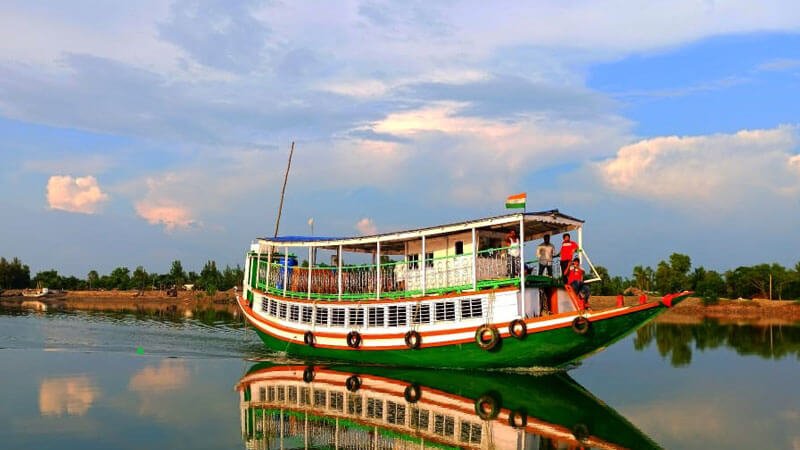 You Reach:
When you arrive in Sundarban, you will be greeted by tour guides and housed in a beautiful hotel. You will be thoroughly cared for and kept comfortable in that motel.
Your Tour:
Sundarban Tour For 1 Night And 2 Days.
The Sundarban Tourism bodies will help you make the most of your journey to the Sundarban. With our guide and amenities, you will be able to fully appreciate Sundarban. Sundarban is a stunning location where you may witness a variety of wild creatures and birds.
If you see a Royal Bengal Tiger, don't be afraid; they won't attack you; instead, you'll be amazed to witness them living their natural lives. Sundarban is home to a plethora of different wild animals that will astound you.
At Night:
Sundarban Tour For 1 Night And 2 Days.
If you are fortunate enough to stay on a houseboat, you will be awestruck by Sundarban's Night. The sky is clear and full of stars at night. You'll enjoy stargazing and spending time admiring the stars. It's pretty lovely, clear, and wonderful.
Return:
When you return from the Sundarbans, you will be overwhelmed with joy at having spent such a lovely weekend in such a gorgeous location. You'll be more energised as a result.
Know More.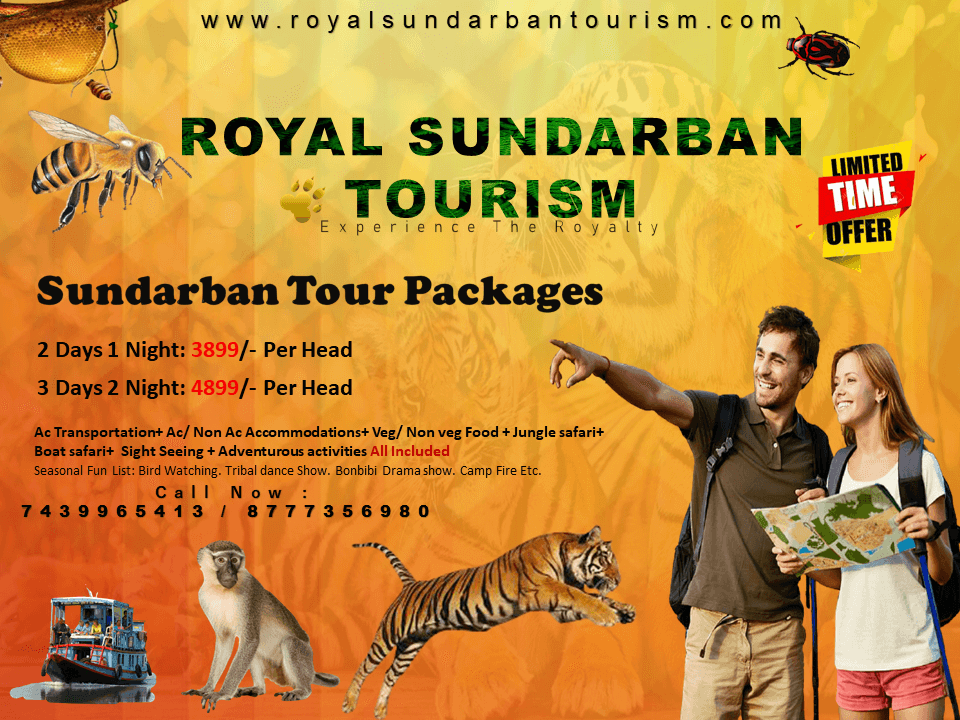 Where to Stay In Sundarban:
Royal Sundarban Tourism, tour with AC/No AC, AC Luxury Cottage, Delectable Menu, Skilled Tour Guide, Private Car. 12 regular spots, folk dancing, a car, a boat, room sanitization, and a package with AC and non-AC. Want to Find & Track Wild Tigers? Visit a safari that is tiger-friendly. You may reserve safaris through your lodge or travel agencies. Since 1998, in use. Wonderful experience. Individualized Service.
Visit: https://tinyurl.com/y6smhoup
Contact: 7439965413 / 877356980
Whats app link : https://tinyurl.com/yxtvhcs3
Email: info@royalsundarbantourism.com
Address: Sundarban. Gosaba Market Durga Mandir Road, Pin – 743370, West Bengal , India.