Sundarban Tour For 1 Night And 2 Days: Magnificent and enchanting! Authentic and scrumptious! This section of the Sundarbans is just breathtaking!!! The Sundarbans are widely regarded as one of the world's most unique locations, so if you've never been there before, now is the perfect time to go.
We are getting ready to provide you with a tour of the Sundarbans that will last for one night and two days.
If you're asking why we're talking about Sundarban, it's because you can go there, have a good time, save money, and feel at ease. If you're wondering why we're talking about Sundarban, it's because you can.
After a long and taxing week of work, the weekend is the perfect time to get away and relax. Let's get started on organizing your trip to this location.
The day you begin:
Sundarban Tour For 1 Night And 2 Days.
If you had a particularly challenging day at work the day before, now is the time for some much-deserved rest and recreation. The only thing you need to do is accompany your tour guide into the forest; he is all setup and waiting for you there.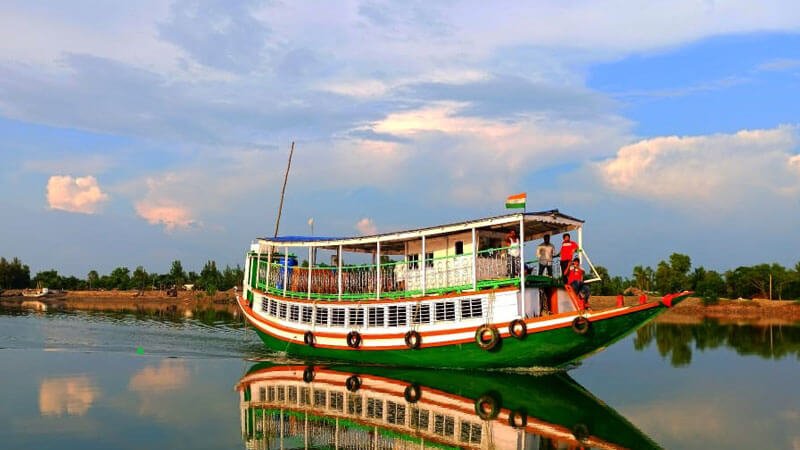 You Reach:
When you arrive in Sundarban, you will be greeted by tour guides and housed in a beautiful hotel. You will be thoroughly cared for and kept comfortable in that motel.
Your Tour:
Sundarban Tour For 1 Night And 2 Days.
The Sundarban Tourism bodies will help you make the most of your journey to the Sundarbans. You will have the ability to completely appreciate Sundarban with the assistance of our guide and the comforts that we provide. The Sundarbans is a breathtaking region in which you have the opportunity to see a wide diversity of wild animals and birds.
Do not be afraid if you come across a Royal Bengal Tiger; they will not attempt to attack you. Instead, you will be amazed to observe them going about their natural lives in the wild. The Sundarbans are home to an astonishingly diverse array of wild species that will take your breath away.
At Night:
Sundarban Tour For 1 Night And 2 Days.
Sundarbans Night is something that will leave you in amazement if you are fortunate enough to spend the night on a houseboat. At night, the sky is perfectly clear and brimming with stars. You will have a good time looking up at the stars and spending time doing so. It is quite gorgeous, crystal clear, and wonderful in nature.
Return:
When you get back from your trip to the Sundarbans, you will be overcome with happiness since you were able to have such a wonderful weekend in such a breathtaking environment. Because of this, you will feel more energized than before.
Know More.
Where to Stay In Sundarban:
Royal Sundarban Tourism offers tours with or without air conditioning (AC, No AC) and tours with air conditioning. A Luxurious Cottage, a Tasty Menu, an Experienced Tour Guide, and a Private Car are Included. 12 regular spaces, traditional dance, a car, a boat, room sanitation, and a package with both air conditioning and non-air conditioning are included in this deal.
Do You Wish to Locate and Follow Wild Tigers? Go on a safari where the tigers are treated well. You can make reservations for safaris either through the lodge you are staying at or through a travel agency. Since 1998, it has been utilized. Wonderful experience. Personalized and Tailored Service
Visit: https://tinyurl.com/y6smhoup
Contact: 7439965413 / 877356980
What's app link : https://tinyurl.com/yxtvhcs3
Email: info@royalsundarbantourism.com
Address: Sundarban. Gosaba Market Durga Mandir Road, Pin – 743370, West Bengal , India.